Lullabyhullaballoo
17 Nov 2023
It's been another busy week in Nursery this week with the children playing and learning together.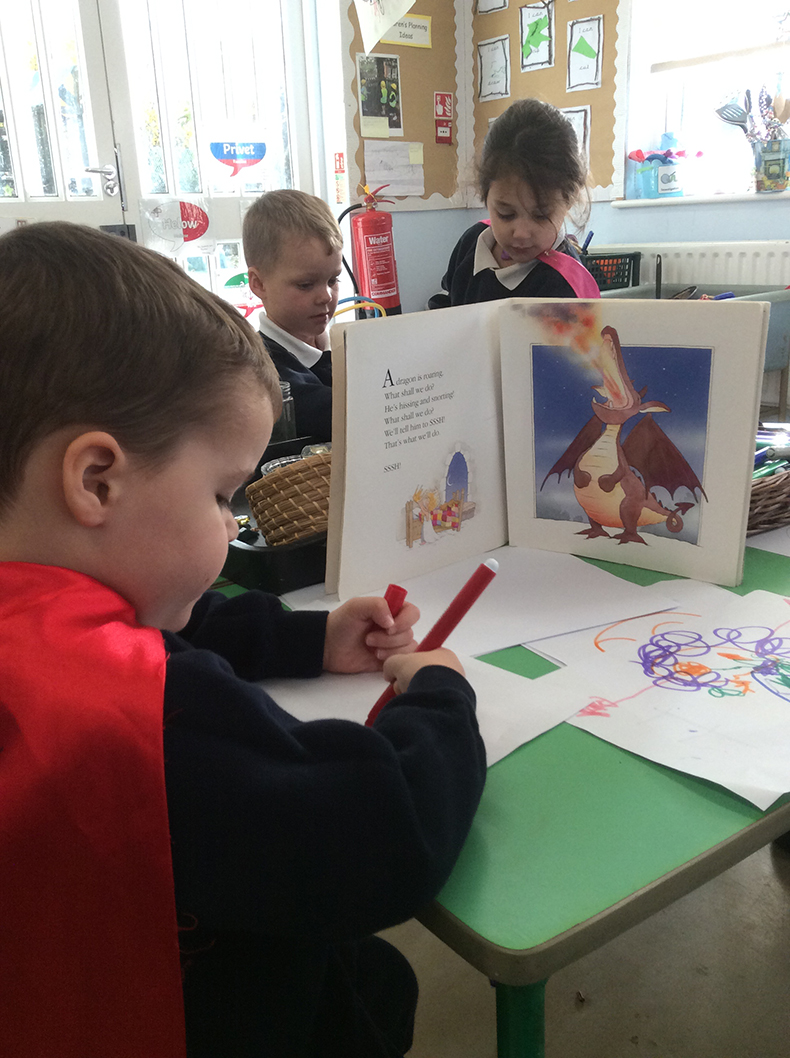 We started the week with imaginative play with the princesses, knights and the dragon in the castle with some fabulous recall of the phrases of our book,
Lullabyhullaballoo
. There was lots of exploring mark-making in the salt and glitter with combs, forks and brushes and the next day Elsa and her friends joined in too! Elsa was the favourite character, of course, although she was shared nicely between everyone and there was some lovely imaginative play of
Frozen
. The children made crowns by carefully spreading the glue and adding sparkly gems and shapes to be just like the little princess in the story and, of course, we had some handsome princes too! The children's artwork is beautiful and there were some amazing pictures drawn of the ghost, dragon, giant and the princess in their
Special Books
.
We had such a wonderful time at the library and once again the children were absolutely fabulous listening to instructions and walking down through the village.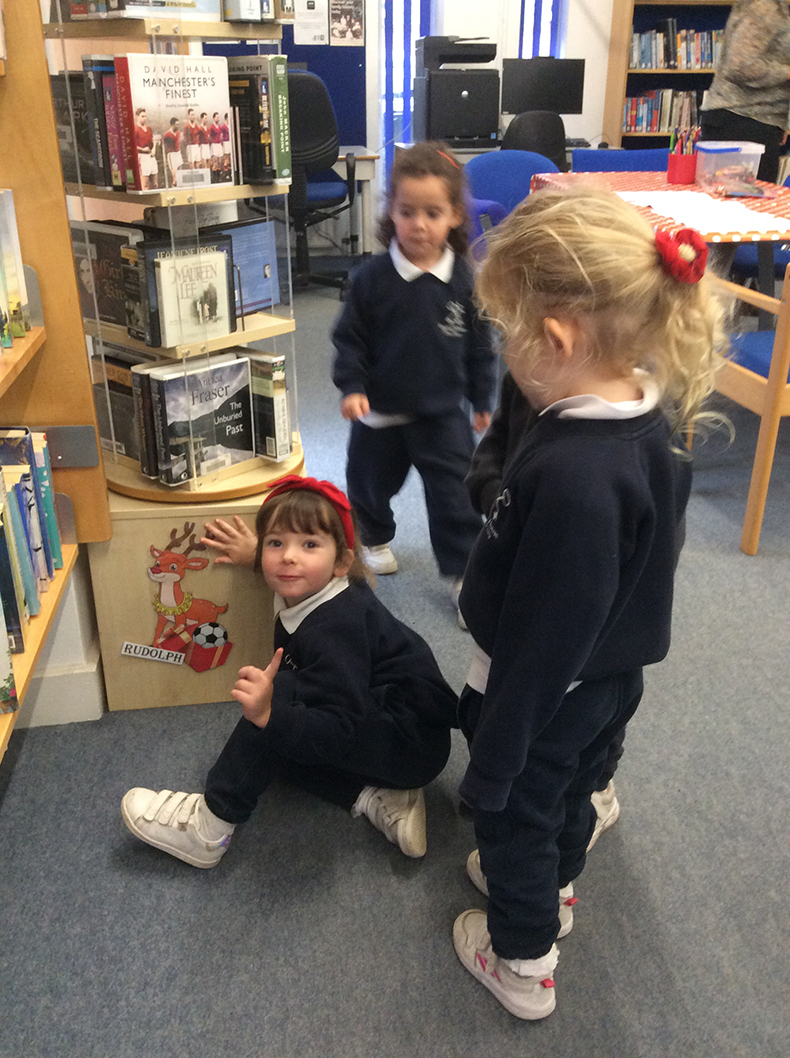 We were lucky to have Mrs Goodwin and Mrs McKeating coming along too! We saw the ducks on the duck pond and some delicious cakes in the café - the children have decided that we are going to cook chocolate cakes in Nursery next week! We had some lovely stories read to us by Marianne and then we had an exciting reindeer treasure hunt! Some of them were very tricky, especially Vixen! We eventually found him hiding behind some books. We always love our visits to the library as it is full of wonderful books and we all chose one to bring back to nursery to share together. You can go and do the reindeer hunt yourselves on Saturday 18th November, where we're sure Lorraine the librarian will be so happy to see you!
The children took part in the Listening Box game with enjoyment and enthusiasm by finding their favourite object in the box and listening to the initial sounds - super listening by all the children. Our special leaf this week for our learning and growing tree was for working really hard to put on the Spiderman costume all by myself.
It has been another week of dressing up and lovely role-playing games as well as exploring magnets, threading beads for necklaces, trains and cars and playing in the garden in between the showers!
We are all singing the songs for our Christmas play Whoops a Daisy Angel with big singing voices. We are going to rehearse on the stage next week so it is a very exciting time ahead!