Transient art... with leaves
15 Nov 2018
Taking inspiration from Andy Goldsworthy, Form 1 have been creating transient artwork with leaves.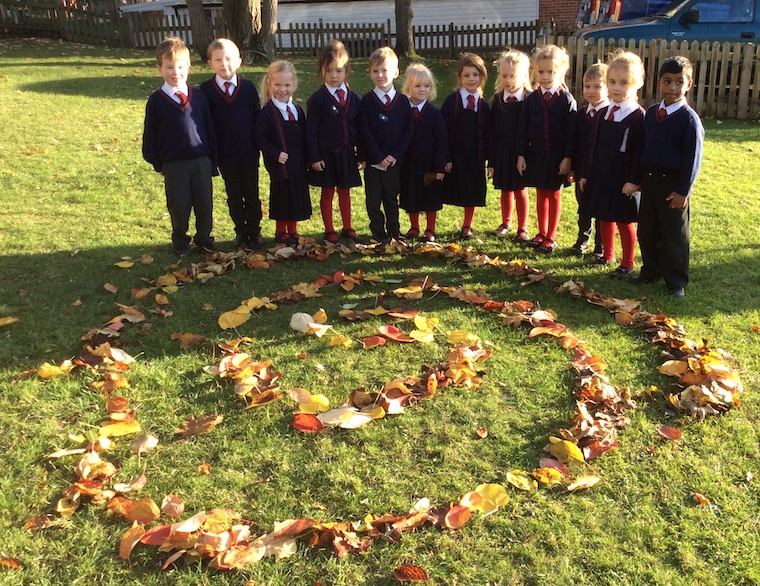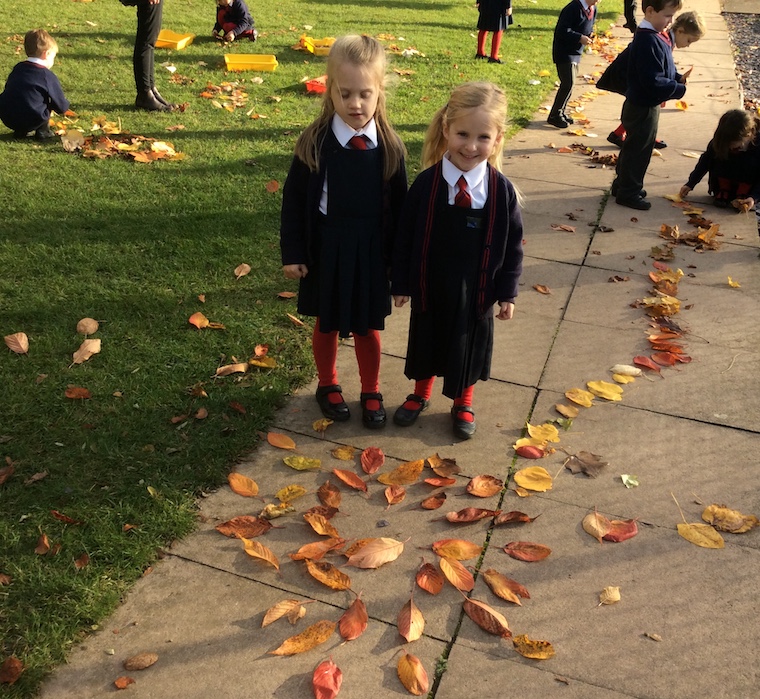 With the truly wonderful colours of Autumn surrounding us in school, we have had lots of first hand opportunities and experiences to learn about this glorious time of year.
The children (and teachers) enjoyed using biscuit cutters in the shape of leaves to make the most delicious gingerbread leaves which have now gone home to be eaten. So much learning happens during cooking, with lots of weighing and mixing which helps their mathematical development in particular.
The mild weather this autumn has allowed us to take make full use of our grounds and enjoy all the leaves that Mr Burma keeps trying to tidy up!
We all headed out full of excitement after seeing some photographs of the amazing art work of Andy Goldsworthy, who creates transient structures using natural resources such as leaves, stones and branches. Each child created their own piece of artwork using leaves and then quickly used our iPad to capture their 'pictures' before a gust of wind scattered their work.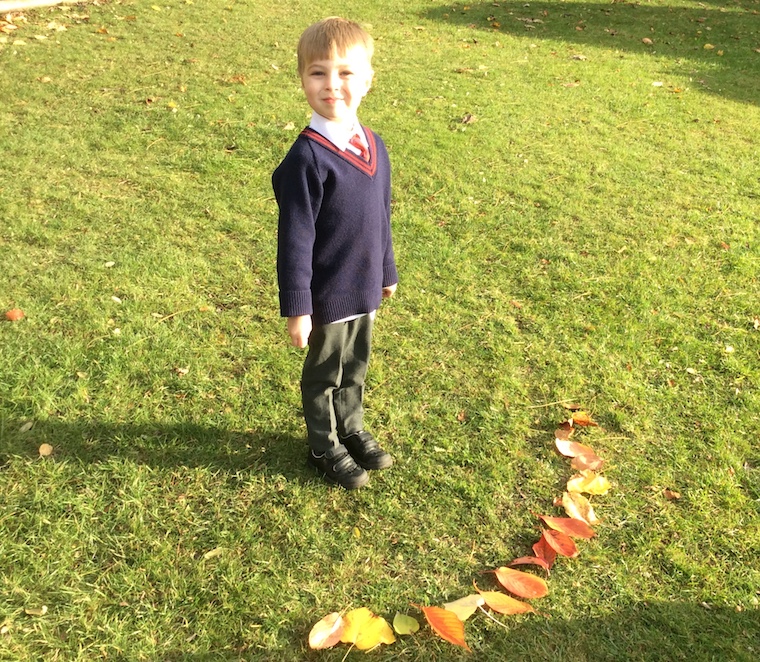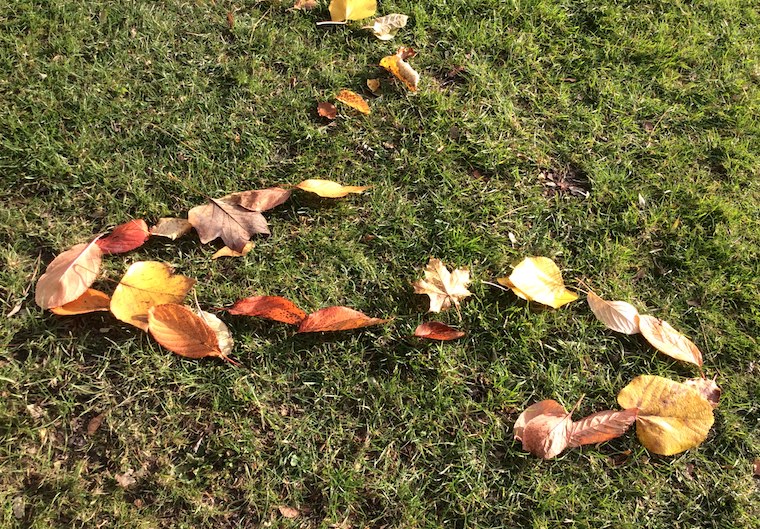 The children's creative abilities shone through as you can see from the photographs that they took. Using a photograph of one of Andy Goldsworthy's creations as inspiration, we all came together and with such purpose and squeals of delight we created a spiral made of leaves.
It's always best to learn about maths with resources that can be touched and moved. With this in mind, we were so lucky to be able to 'walk' the spiral without the wind moving our creation around. And, of course, it was lots and lots of fun!