It's been a wiggly worm week
07 May 2020
We've had wiggly worms, sparkly mobiles and sturdy bridges this week in Pre-Prep.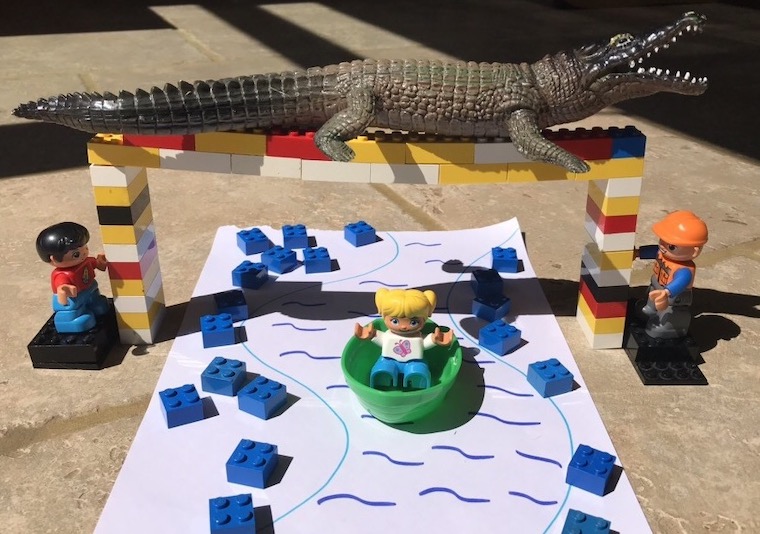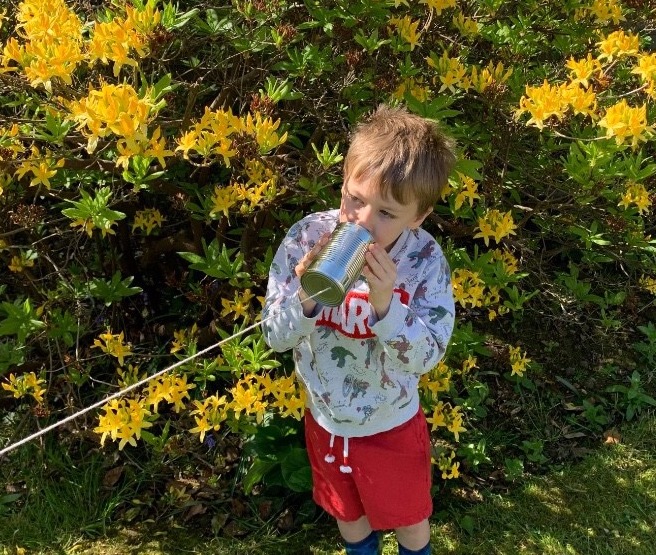 I have been so thrilled by all the wonderful activities in which the Pre-Prep children have been taking part.
By the end of last week the Pre-Prep had clocked up an amazing number of metres in a FANTASTIC whole school team effort to get to Nepal - very well done!
In Form 1 the children have been learning this week about reusing and recycling things that are made of metal. Many different metals were tested with magnets and also placed in water to see if they floated or sank.
Your mobiles made out of paper plates and metallic paper look fabulous and I am told were great fun to make. The children learned about King Midas and drew some wonderful pictures and wrote about the traditional tale of Rumplestiltskin who changed straw into gold. One of my favourite activities has to be making a telephone out of two tin cans and a piece of string.
Worms have also been the focus of many children this week in the Pre-Prep and there have been lots of fantastic photographs of children making different coloured wiggly spaghetti worms, play-dough worms as well as cheesy worms to eat - which looked delicious. Real worms have been found in gardens too and investigated thoroughly.
As in many households across the country there has certainly been a lot of cooking going on which is wonderful to see - and the results look very tasty indeed.
Children continue to rise to the Lego Challenge each week and there have been some very sturdy bridges constructed - strong enough to hold toys. I love your flags and bunting and I hope you wave them all on VE day.
Another activity that I have been so excited to see was names made out of sticks! I wonder how many names we can get in stick writing? Please keep them coming.
Finally, I want to say a big WELL DONE to you all, not only for staying at home but also for all the brilliant things you have been doing to carry on your learning at home with your families. Have a great weekend and stay happy and healthy!