Racing to the summit
14 May 2020
This week, pupils have been tackling the Everest challenge, writing poems and teleporting pizza!
This week the children have written some excellent poems using alliteration. What amazing imagination they have! Subjects of the poems ranged from animals to superheroes.
In Maths, Form 2 have been solving worded problems using addition and subtraction. They are becoming very confident now at working out sums mentally and using a number line.
In Humanities the class have been learning about Alexander Graham Bell, providing answers on a fact sheet and then drawing the first telephone to be invented as well as a modern phone.
A very busy productive week... well done, Form 2!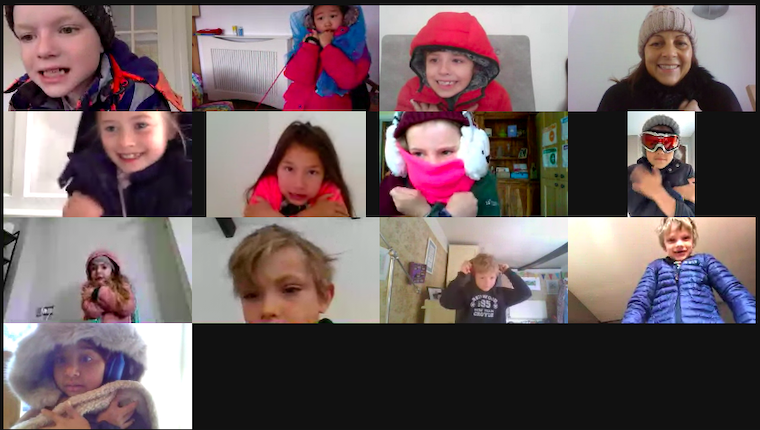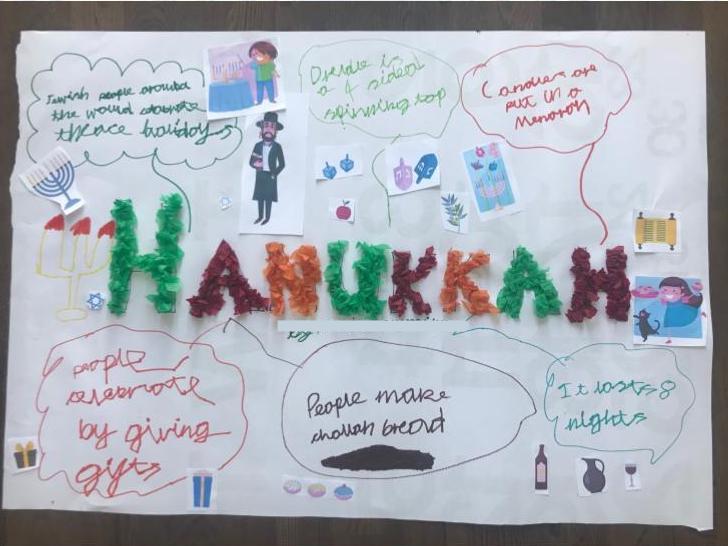 This week, the children have been working very hard, whilst climbing Mt Everest - wearing the appropriate clothing of course!
We started our maths lessons by sharing Form 3's favourite food. Pizza slices with various delicious toppings were teleported to the pupils in different villages and even different countries! This was a very exciting way to be introduced to fractions. First we looked at simple calculations such as halves, quarters and thirds. By the end of the week the children were able to solve fractions of money and also fraction word problems.
English lessons started with a comprehension exercise all about garden birds, which linked nicely to our science topic. The children then learnt time connectives and wrote their own super sentences using different time connectives in the appropriate order.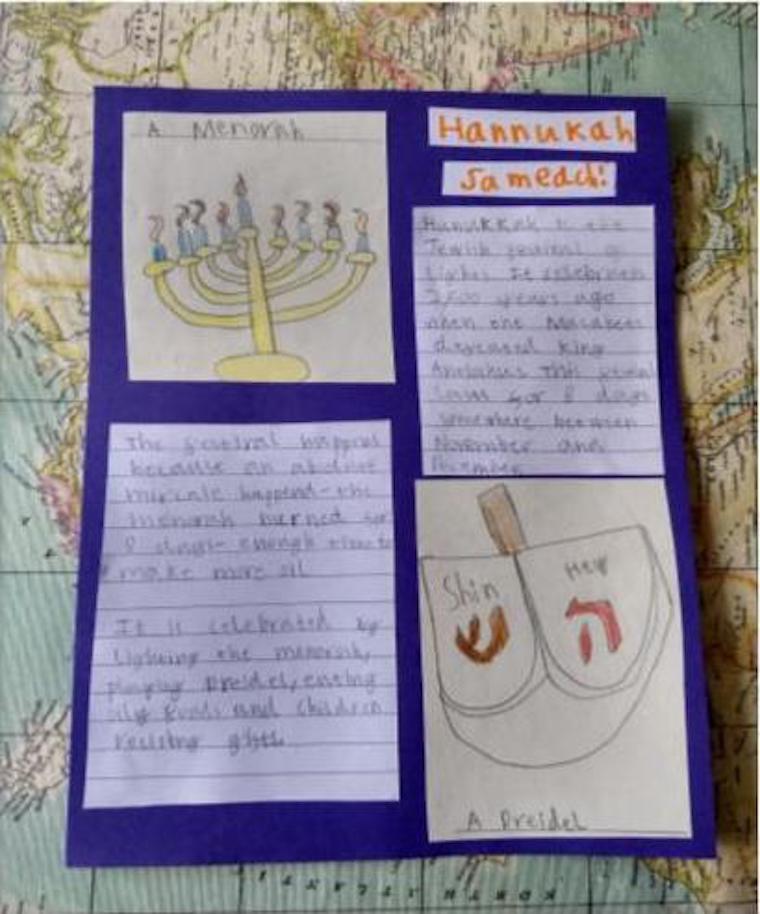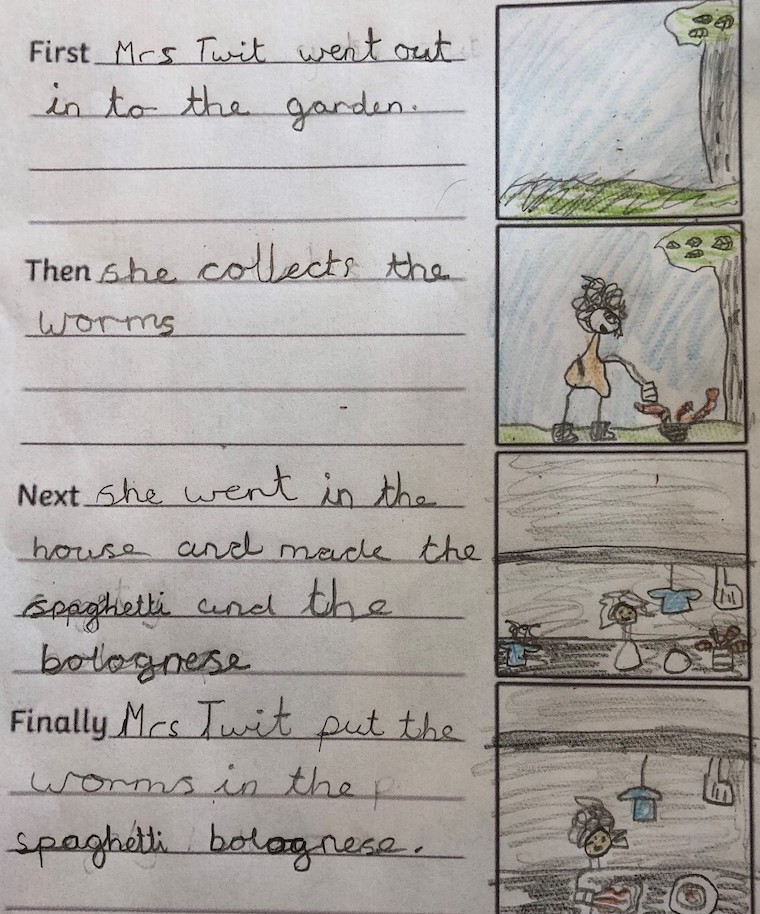 Form 3 continued studying Roald Dahl's book The Twits and each child wrote about Mrs Twit preparing wormy spaghetti for Mr Twit, using time connectives and some amazing adjectives. I don't think anyone will be eating spaghetti bolognese for a while!
In Science, Form 3 looked at urban habitats and were able to name different animals that would live in each and why. We had great fun when the children played a yes or no guessing game.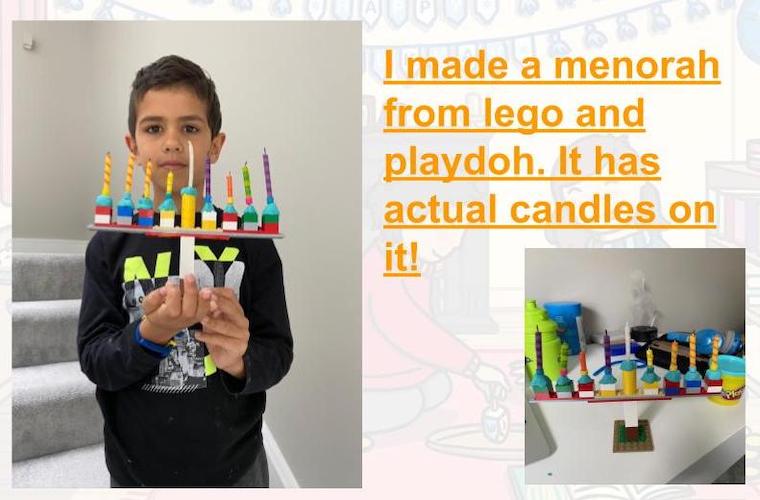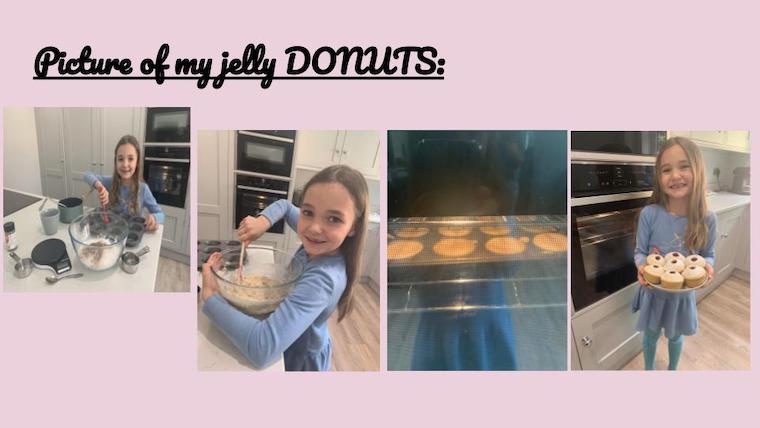 Our topic of Judaism continued this week in Humanities. The class focused on Hanukkah celebrations. Hanukkah is the Jewish Festival of Lights and lasts for eight days. A menorah is a candelabra designed specifically for the Hanukkah candles.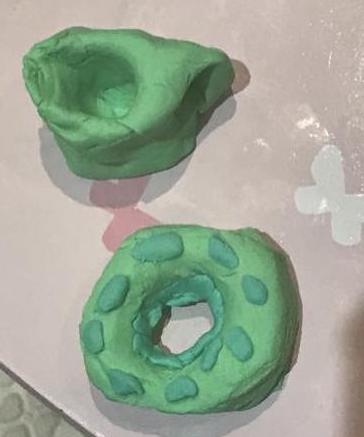 During the festival, a candle is lit each day, families tell stories, play games such as dreidel and eat oily food to celebrate the miracle of a supply of lamp oil that provided light for eight nights. The children in Form 3 were very creative and made various models, posters and even doughnuts to demonstrate their knowledge! A big well done, Form 3 for another fabulous week.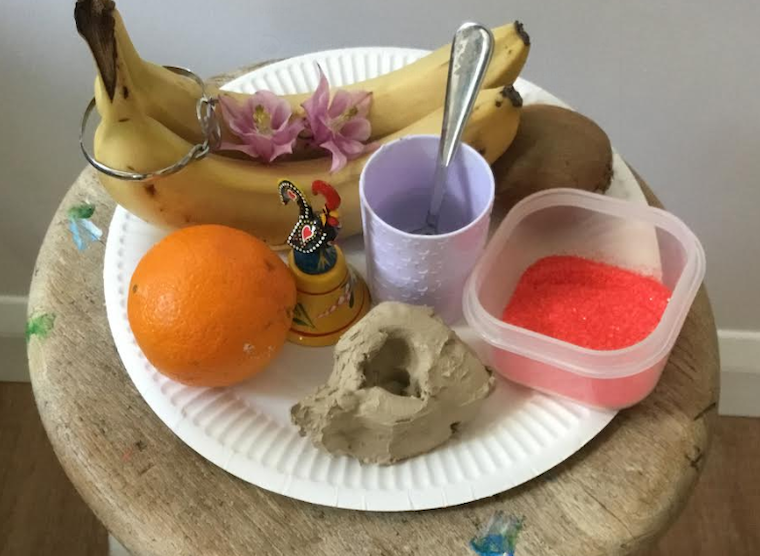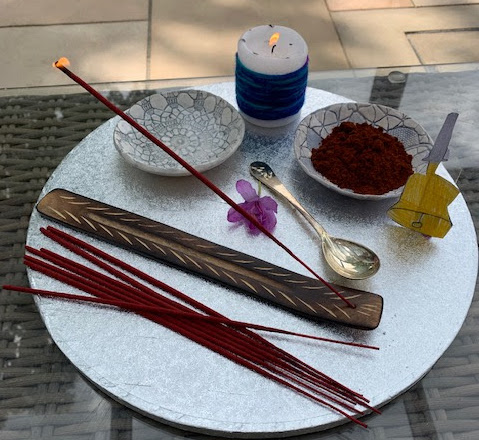 Form 4 have been completing their stories this week. They have a wonderful array of mythical creatures, fantastic new lands and exciting plot lines in them. Some of the children have also recorded themselves reading them for the whole class to enjoy.
In Science they have been labelling parts of a flower and finding out the role each plays in pollination and fertilisation.
Maths has been all about division this week and the close link with multiplication. The children's times table practice has come in handy! In Humanities they found out about Hindu holy books and forms of worship. They showed great resourcefulness when they recreated their own Puja trays at home.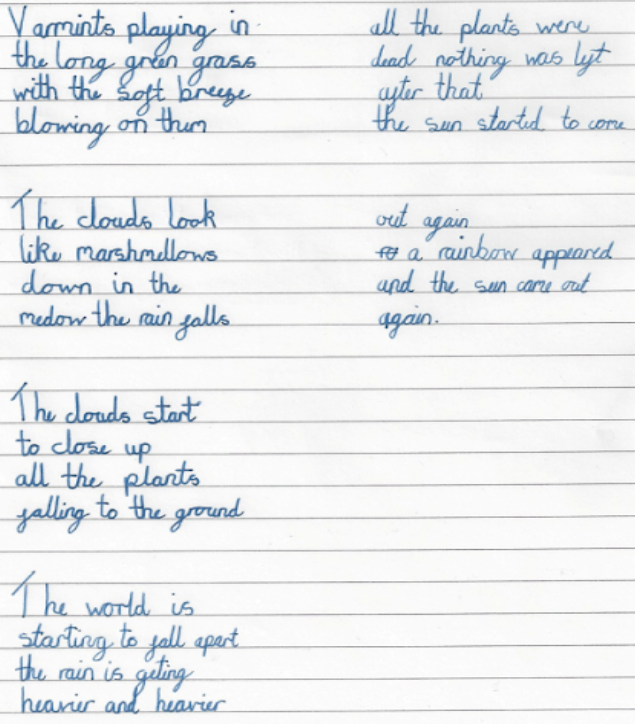 After watching Mr McCarthy's very funny video, Form 5 have all been loving the Everest challenge with lots of us making it to the summit.
We have been very creative in English, firstly writing beautiful, hopeful poems, which included a change of atmosphere through careful use of vocabulary.
The wind blew the leaves and they rustled in the
breeze as the varmints squealed loudly.
The birds chirped in the distance and crickets croaked...
We then transferred their descriptive skills to prose writing, creating some fun, scary and interesting stories about waking up back in time.
In Humanities, we investigated the exploration that took place during the Golden Age of the Tudors and in French we have continued learning the names for foods, searching our kitchens at home for the items.
Mrs G has been very impressed with our Maths - with lots of the class reaching personal best Star Maths scores. During Form Time this week, we have been doing music quizzes with children playing a song for everyone to guess.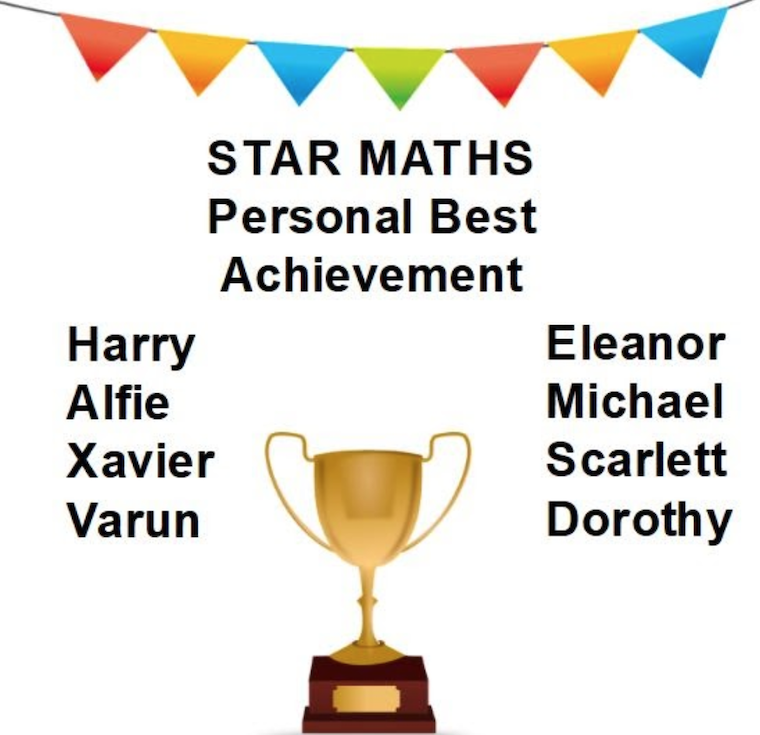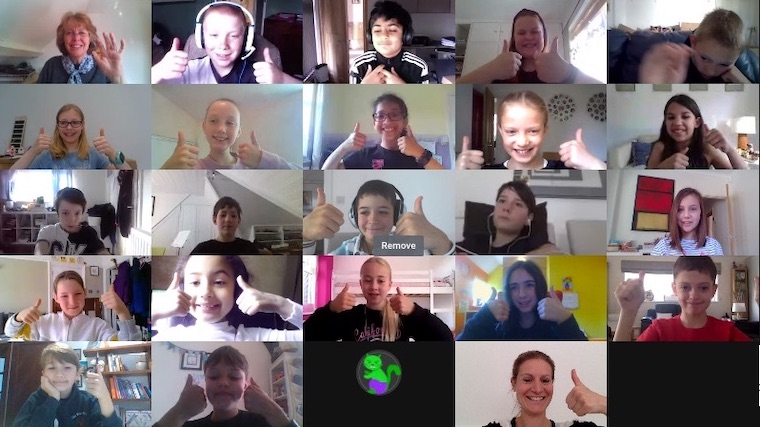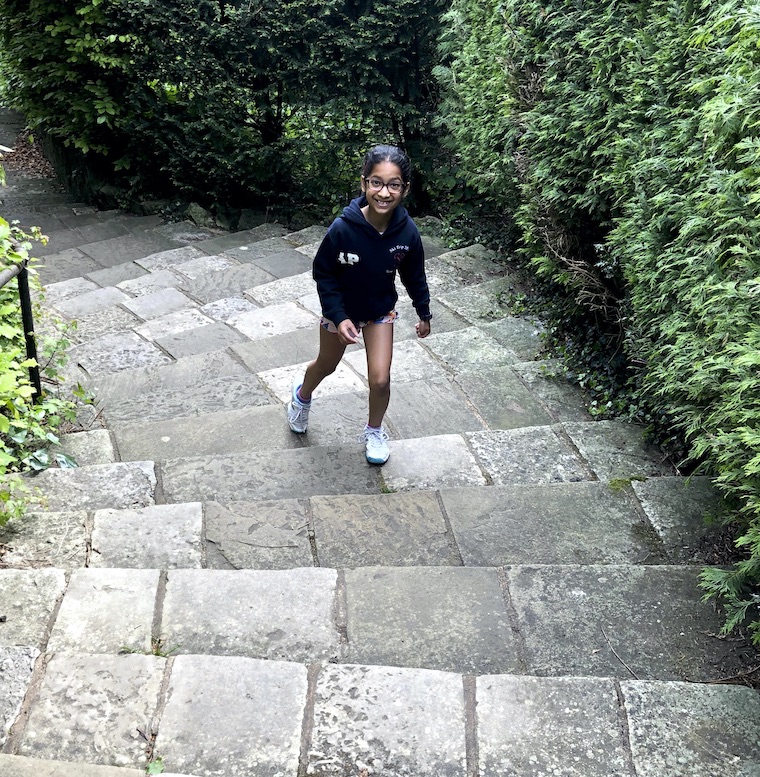 On Monday Form 6 played bingo in their Science lesson. They chose five from the first 21 elements and wrote the symbols of these elements onto their bingo charts. Mrs Carn then pulled names of the first 21 elements from the bag and they had to correctly identify if they had that element on their sheet and cross it off. The winner was the first pupil to correctly cross off all 5 elements.
The children then explored the origins of some of the names and symbols of the elements to better understand peculiarities, like why the symbol for lead is not Le but Pb. Our speedy workers had the opportunity to hunt down more details about their chosen element, such as its chemical and physical properties and then become Elementary Detectives, my dear Watson!
This week Form 6 have also been busy preparing their one minute speeches for the School Council hustings. Well done to all of the children who have submitted their videos so far. Keep them coming!
Star Maths and Star Reading continue to produce star pupils - congratulations to the pupils who achieved personal bests in either or both.
In Humanities, the class have been comparing and contrasting the city states of Athens and Sparta and looking at the Peloponnesian War, learning from picture cues. They have also put their IT skills to the test, creating Google presentations about Greek Gods and Goddesses.
In English, we've had giggles trying to translate Shakespeare's Seven Ages of Man monologue into modern English. The class then chose their own metaphor to rewrite the poem. Ideas ranged from All the world's a pizza to All the world's a tiramisu/pretzel/computer program/movie! What great ideas.
We've continued to enjoy pupil-led quizzes in afternoon Form Time, so thank you to those who have contributed and played.