From hauntings to hustings...
21 May 2020
Catch up with what classes in the Main School have been doing this week.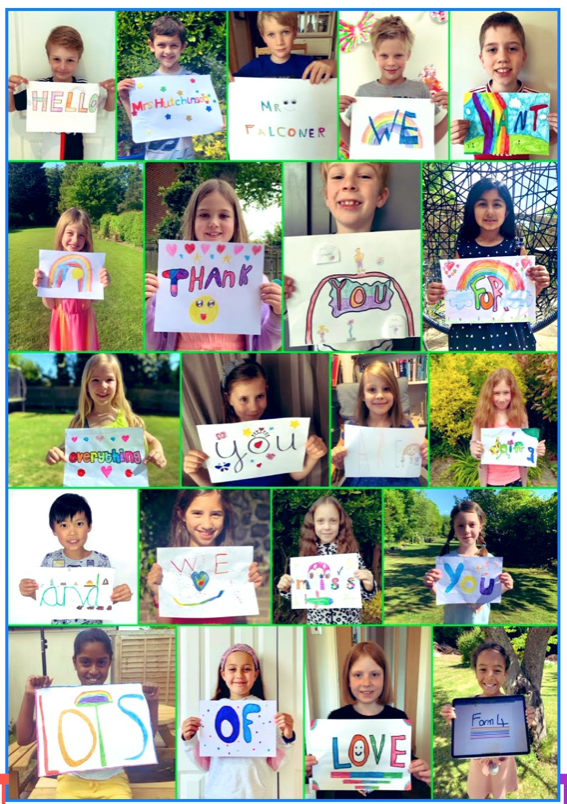 A very adventurous week... Form 2 were brave enough to venture into the Haunted House. Inside they encountered all sorts of hairy, big, long and slithery creatures! It resulted in some remarkable creative writing. I was clutching my seat, terrified, as I read through them! Next time we may visit somewhere a little less scary.
The children have learnt about appointment times in Maths and have been adding hours to a given time. In Humanities they learnt about the Wright brothers and Percy Pilcher. Percy's original flying site is just south of Eynsford, marked with a monument that members of the class might like to visit during half term.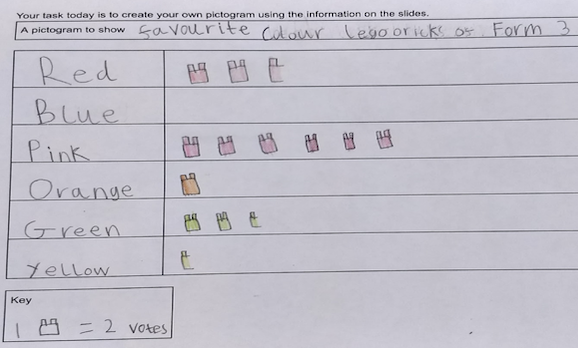 Maths was great fun this week as the children were learning about displaying data using pictograms and bar charts. They started by taking a vote on their favourite colour. They recorded the answers using the tally method and produced their own pictogram from these results. The challenge was to then collect their own data and create a bar chart using the results.
In English, Form 3 became very bossy! The children were learning imperative verbs and we had great fun doing this. The lessons started with a clip from The Twits while the class listened carefully to Mr and Mrs Twit's commands. Then the children wrote some of their own.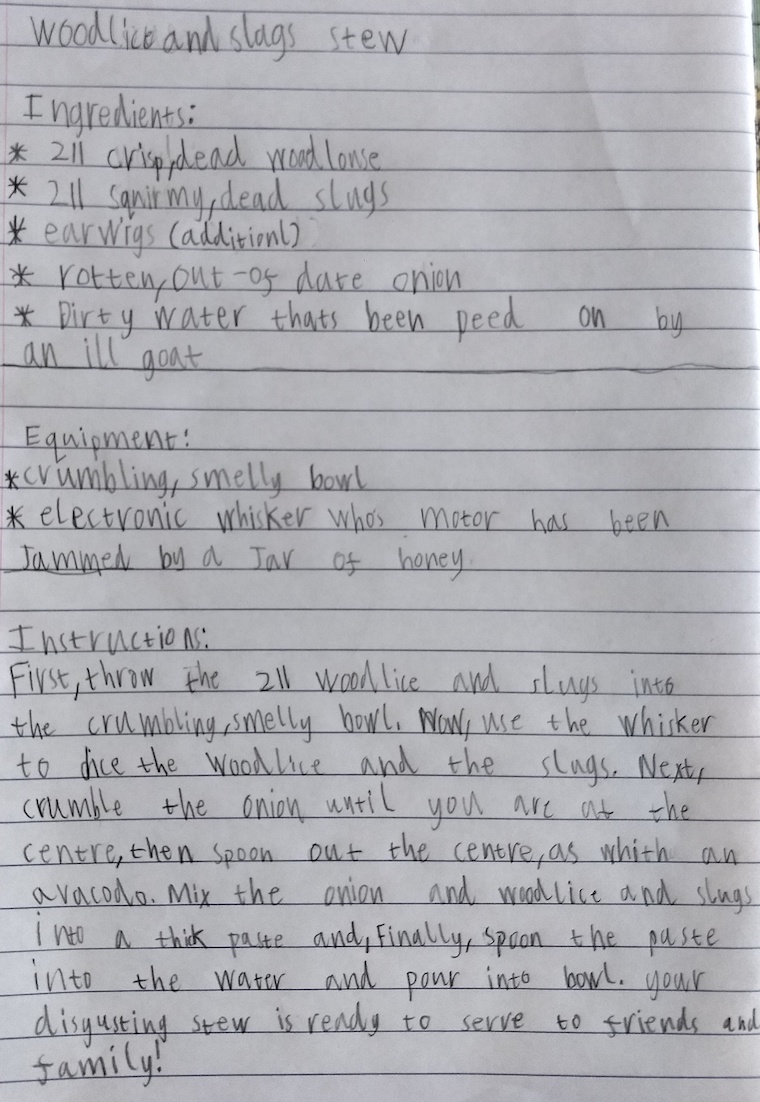 Form 3 discussed the revolting dish of wormy spaghetti that Mrs Twit made for her husband and made up their own revolting recipes using adjectives, expanded noun phrases, commands and time connectives. The class worked very hard on this and loved creating recipes which included Fly and Worm Pie, Dog Food Sandwich, Snail Cake and the Deadly Sandwich below. They certainly made me lose my appetite!
First cut the stinky bread. Then pick the petals from the mouldy flowers into a bowl. Next squeeze the rotten tomatoes with your dirty hands and mix them together. Finally, put the mixture in the bread. Then pour a glass of extinct beetle juice.
We continued our Judaism topic in Humanities, focusing on the synagogue and features and objects you would find there. The children designed and some even made their own stained glass windows which were beautiful.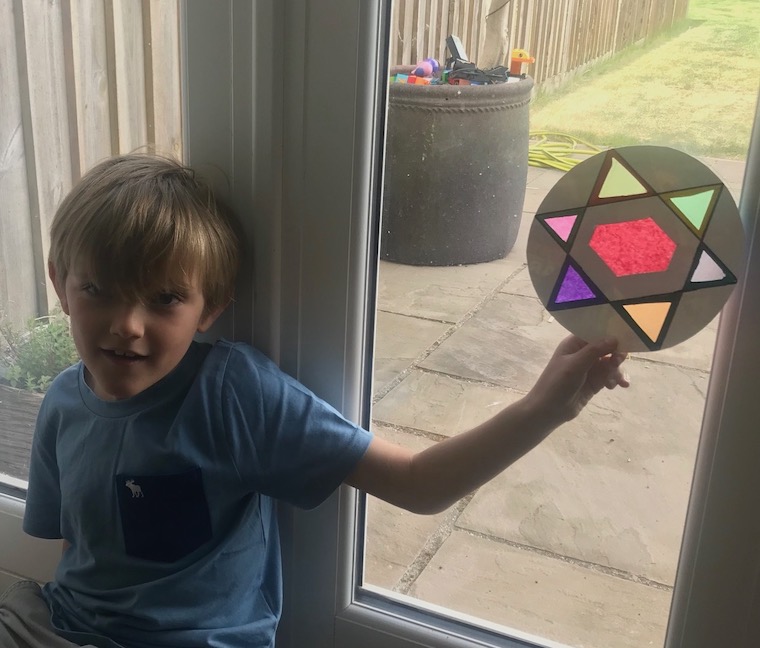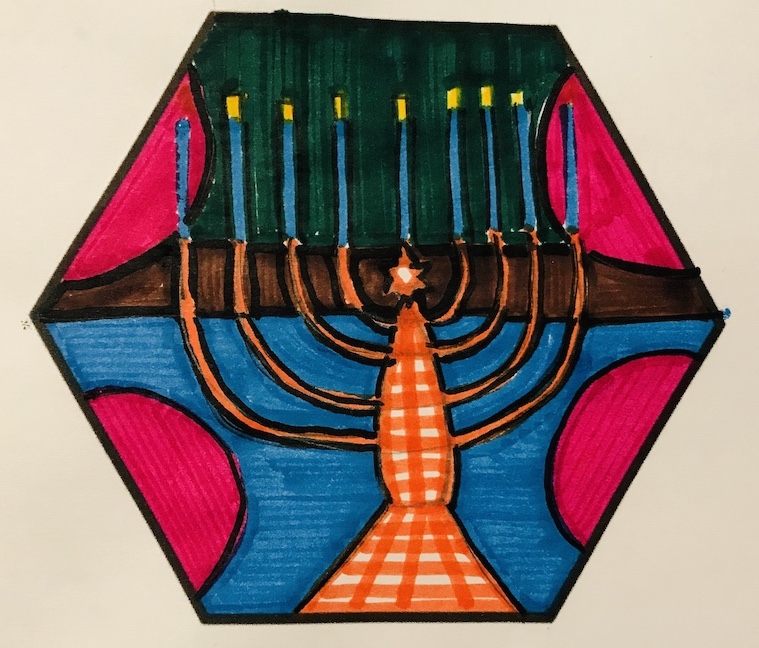 In our Science lessons, the class learnt about the lifecycle of a frog watching slides and fascinating videos. Next, the children were asked to create something to display what they had learnt. The work they produced was fantastic and included origami frogs that actually jumped, models from playdough, and even tadpoles made from blackberries and black wool!
Super work, Form 3! Well done, for a busy and enjoyable half term.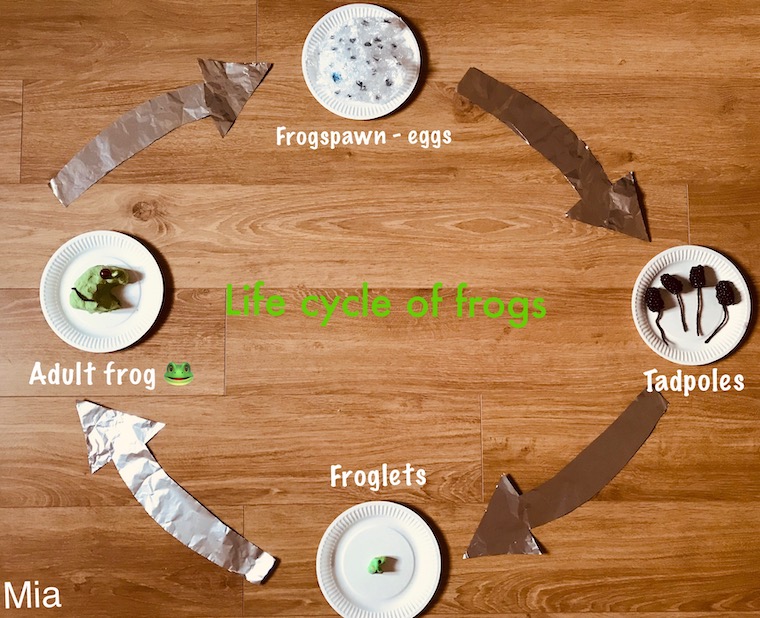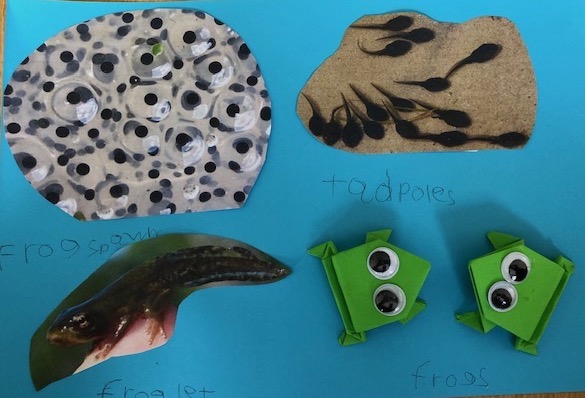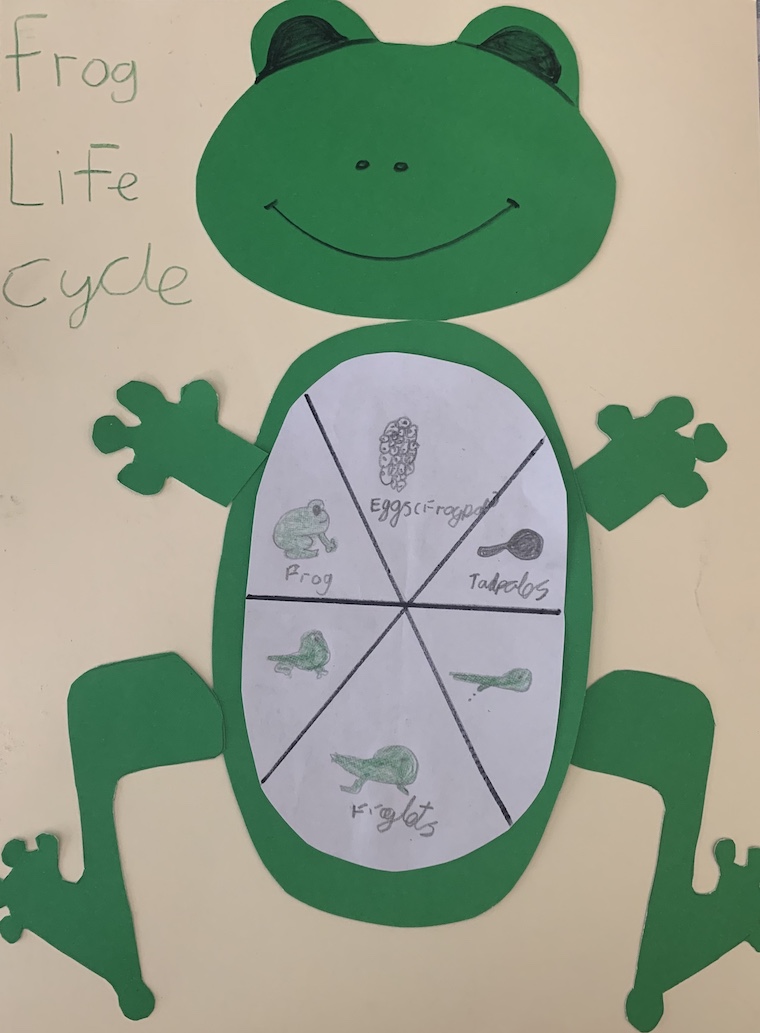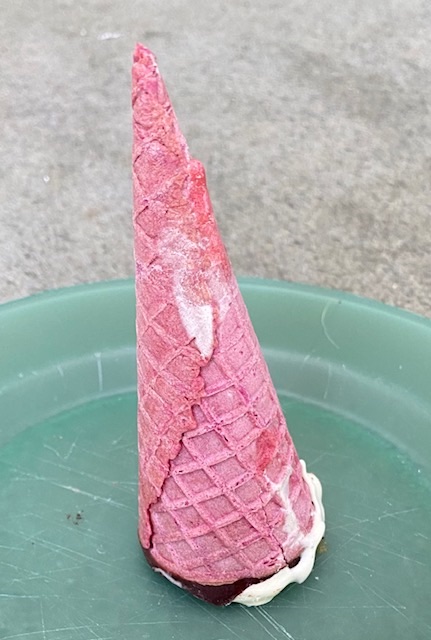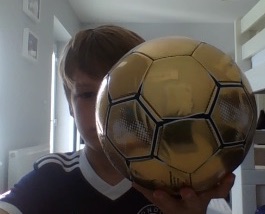 Form 4 have been focusing on 3D shape this week in Maths. They began by going on a shape hunt around their houses. Then they looked at faces, edges and vertices and investigated prisms and pyramids. After that, they enjoyed making various shapes using nets.
In English they have been writing poetry about dragons and old, abandoned houses. They were challenged to use as much figurative language as possible. Here are some examples.
'Tall trees lurking in the darkness of the haunted house' (Connie)
'The roof rumbles rapidly because of the storm' (Connor)
'The door is a mouth to the haunted, derelict house' (Lexi)
'The sun pushed through gloomy clouds' (Mevna)
'Broken windows with vines crossing them as tightly as a hug' (William F)
'The trees wrap through the house like a snake' (Eva)
They finished their work on Hinduism with a look at karma and reincarnation and, in Science, made some wonderful slideshows about the importance of bees for plants.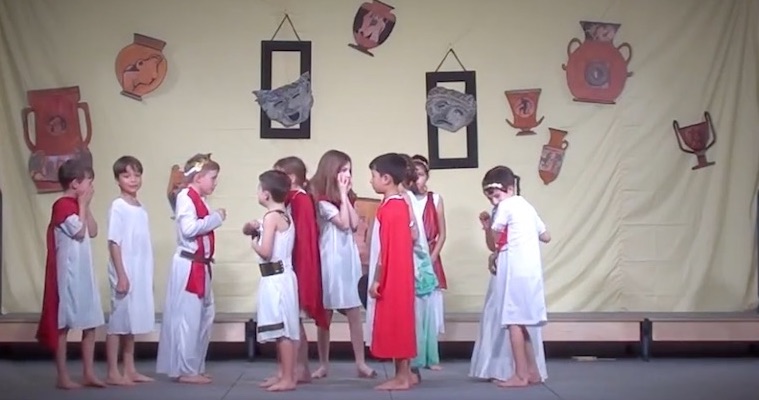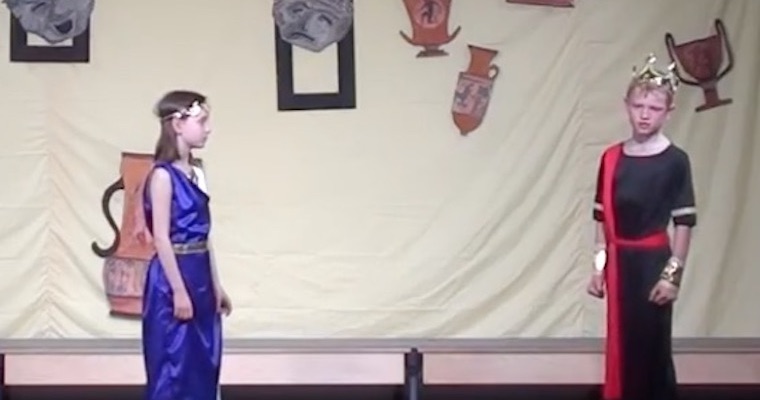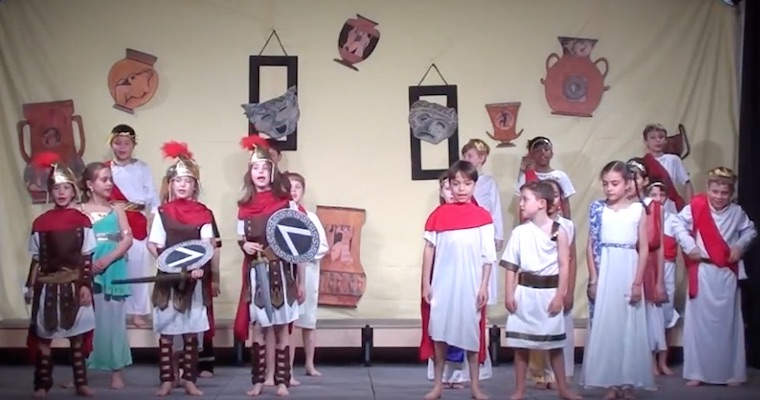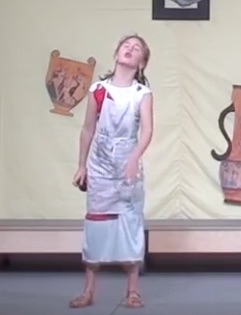 Form 5 have enjoyed watching the school election videos and became very excited about the prospect for them this time next year. There will certainly be strong competition when it is our chance to put our names forward for school positions.
We concluded our Tudor topic learning about famous people from those times such as Sir Francis Drake and William Shakespeare. We also studied what life was like and discovered some very interesting punishments that happened back then.
In Science we have been creating experiments involved with motion and have worked on identifying the variables and writing the risk assessment for our method.
In Form time we have been reliving our brilliant play about Ancient Greece that we performed before Easter. Mr Plant was extremely excited to watch the performance and was amazed with the standards of acting, singing and costume design. He also enjoyed seeing everyone's various heights, after this half term seeing head and shoulders on screen. He looks forward to being involved in future performances at school.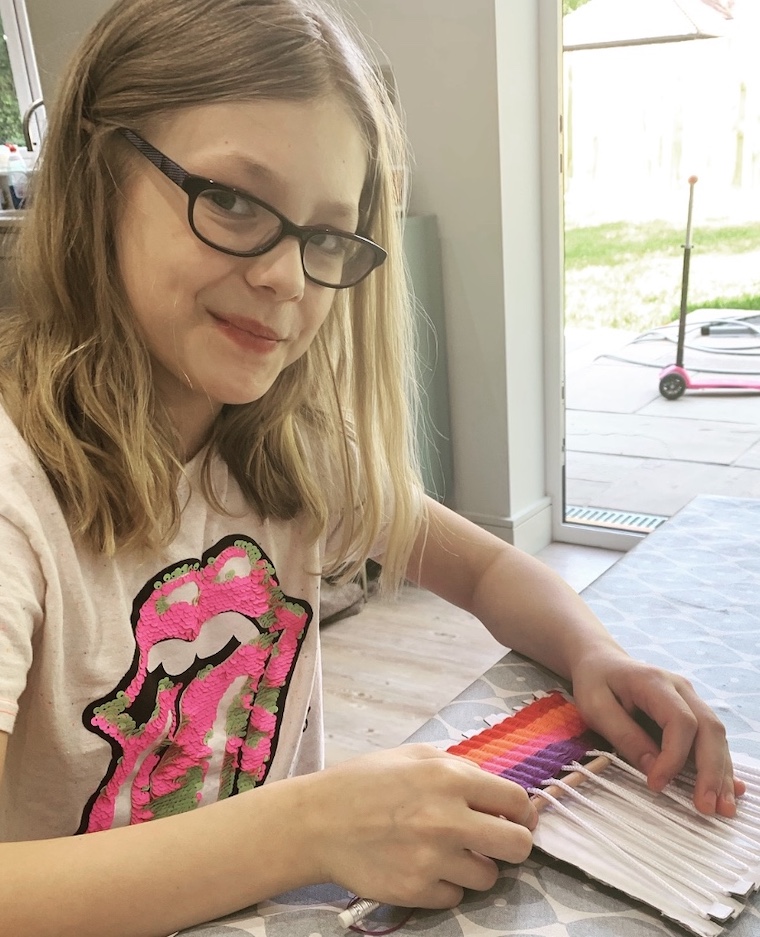 This week has been an exciting one for Form 6. Many have waited a very long time to be able to put themselves forward for next year's School Council and that time has finally come!
After taking great care in planning and creating their videos, this week the voting process has begun. For some children it has been their dream to become Head Boy, Head Girl or House Captain and their passion and commitment has certainly come across extremely well in their videos. Well done to everyone who has taken part and we wish you all the best of luck.
In English, the class has enjoyed dramatising a short film clip about a boy, a fox and a fish in the jungle. They watched the wordless clip and then identified the emotions which occurred during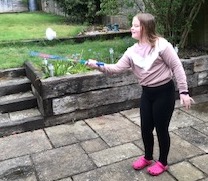 the film. Then they scripted the story, including stage directions and dialogue.
It has been a brilliant first half term of RHOnline!. Well done to all of you for your hard work and enthusiasm in lessons. It has been wonderful to see you all every day and to hear all the new activities you've been trying at home. Have a wonderful half term and we look forward to seeing you back after the break.
Form 7 took their turns in being the teacher this week, presenting their Google slide research about Shakespeare. They chose a topic based around the Bard and presented it in a colourful and interesting way. Their chosen topics included Shakespeare's life, character profiles from his plays, the Globe Theatre and low downs of Macbeth and Hamlet.
Some of the interesting facts we learned are that a different coloured flag was hung outside the Globe Theatre to indicate whether the play to be performed was a comedy, tragedy or history; his children were illiterate; it has been approximately 3,539,040 hours since the year of Shakespeare's death and someone has stolen his skull.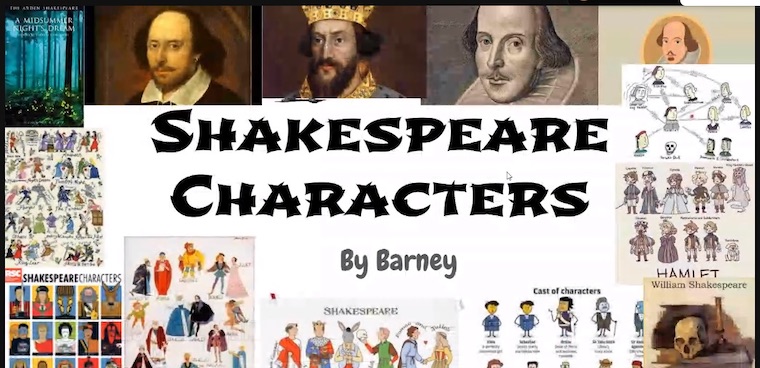 The Large Numbers Project has continued this week with children using their knowledge of Scientific Notation to express very large numbers such as the distance to the Moon expressed in mm. And then we swapped to exploring very small numbers and units of measure such as picometres and nanometres. We watched a range of videos exploring the size of red blood cells and atoms and then the children set about finding out about the thickness of human hairs, sheets of paper and, of course, some children being bang up to date chose to find the thickness of surgical masks.
In Humanities sessions we have been tracing the history of the Olympic Games back to Ancient Greece, learning how the games were made in honour of the Greek God Zeus. We were interested to find out the events that took place, many of which are similar to modern ones. We investigated key moments in Olympic history before making posters to advertise the first ever games held in Olympia.
In Science, Form 7 have had a go at being in charge.....of a city. New Beijing, a pretend place with real problems. The class put themselves in the position of ministers in charge of the environment, business and transport. They have had to work in teams to identify the causes of air pollution in the city and come up with solutions.
In other news, our Head Girl paid a visit to this year's Legacy Project fundraising recipient, Foal Farm and is pleased to report that our adopted flock, 'The Naughty Nine' are doing well.