Paris chez nous
26 May 2020
Form 7 brought the sights, sounds and tastes of Paris into Kent last week.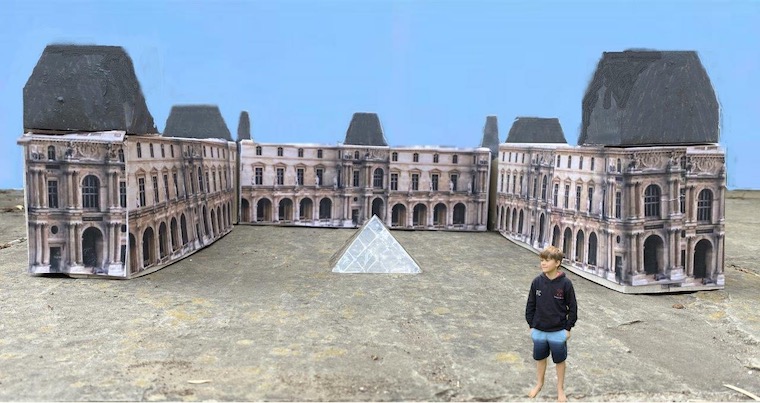 It is a Form 7 tradition to spend a week together in France during their final term at Russell House. Unfortunately this year, the trip was unable to take place so the class have been busy on the next best alternative - bringing the sights and sounds of Paris into their own homes. Together they created a virtual tour of the French capital.
Last Friday, the class spent a virtual day in Paris. In the lead up, everyone had created a presentation of a landmark in Paris, many including their own pictures and models of their building.
The day started with these presentations and was followed by a journey around Google Earth to locate all the sites in 3D. The class then watched a guided tour of Paris in English and French.
A visit to Paris would not be complete without a pique-nique so the children gathered on Google Meet and shared what they were eating with the rest of the class. Their Parisian day concluded with a quiz about all they had learnt.