The wonders of wood
04 Jun 2020
Logistics, creativity and engineering inspired by wood have featured in the Pre-Prep this week.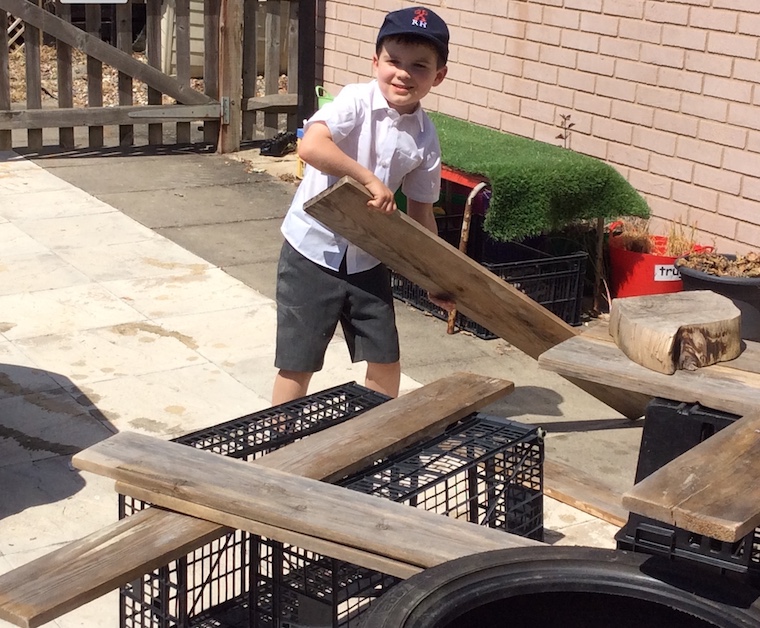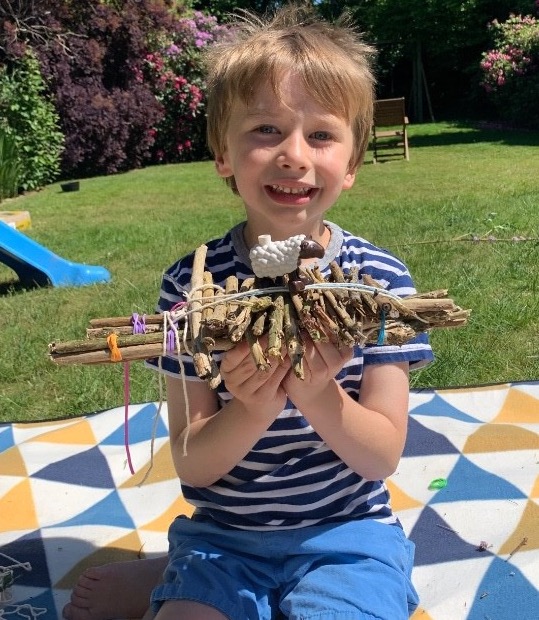 Whether at home or at school we are all continuing to follow the curriculum through my teaching videos and the suggested activities sent to everyone.
This week has seen Form 1 investigating wood - where it comes from, what it can be made into and how it can be reused and recycled. One of the most perfect 'toys' - and the one that occupies and engages the children the most - is a pile of wooden planks. With a few things on which to prop the planks, the most amazing engineering, logistical and creative thinking emerges. Finding out about trees and even making chocolate logs have also occupied the children.
The Pre-Prep have had enormous fun learning all about frogs and I am mighty impressed with the variety of fruit and vegetable frogs that have been made. The frog puppets and frogs with concertina legs look amazing and I'm sure will provide lots of play. Another simple 'toy' and great favourite is Playdoh because, just like the planks of wood, it can be anything! Besides it being so much fun, it really does help the little ones to develop the strength in and control of their fingers.
We all look forward to being reunited in the not too distant future but through Tapestry and emails that you send, we have remained very much in contact. This is the term when the children grow and develop so much as many prepare for moving on to the next class and this is quite obvious from all the lovely photos. The tinies seem to sprout up the most - perhaps it's with the advent of Spring and Summer.
The weather might be turning a little chilly but I'm delighted to see that it doesn't stop your children from enjoying the outside. Have a great weekend whatever the weather!