Boxes, bees and zig-zag books
11 Jun 2020
It's been a busy and buzzy week across the Pre-Prep.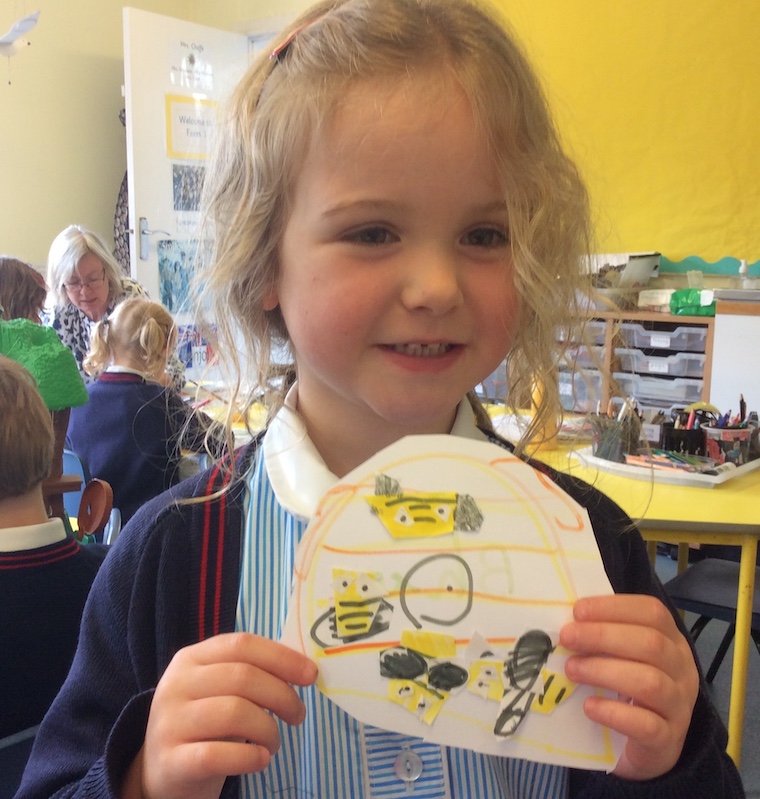 Oh my! The Pre-Prep Sports Day was so much fun both at home and at school. It has been brilliant seeing all the smiling faces taking part in the challenges.
At school, due to the rain we decided that the challenges should be held in the Russell Hall, starting with the Red Bubble and then followed afterwards by the Blue Bubble. It worked fantastically and the children loved taking part. The water challenge was held outside before the rain started and was a great hit!
The spreadsheets of all the challenges are just full of smiley faces and trophies for completing all the challenges. Well done Pre-Prep!!!!!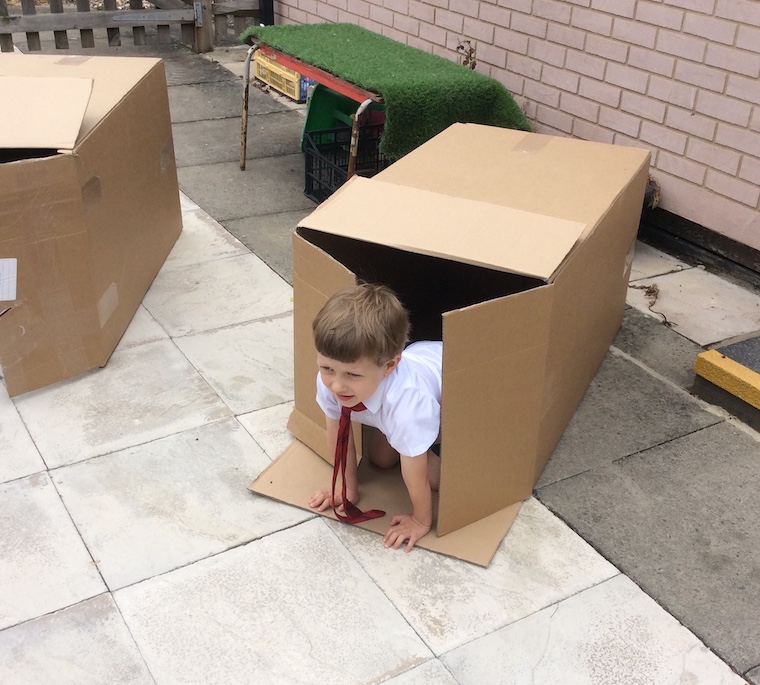 The rest of the week has also been occupied with so many different activities. The Form 1 children have been learning about and experimenting with paper. Paper hats were made and time was spent in, on and around huge cardboard boxes, many of which were decorated which then became submarines, cupboards, fishing boats, trains, cars, shops and all manner of things.
Lego treehouses have been built and 'chatterboxes' made which took some parents back to their childhood days. It has also been very busy AND buzzy in the rest of the Pre-Prep with lots of paper bees being made and learnt about. Hives have been built, bee rhymes recited and some FANTASTIC bees have been made out of stones. What a great week it has been!