Spies, shipwrecks and sculptures
11 Jun 2020
Find out what's been happening across the Main School this week.
This week the children have been researching animal facts. They chose an animal and wrote a fact-based page about it, using sub headings. The results were so interesting to read and I have learnt many facts.
During Maths the children have been learning column subtraction using hundreds, tens and units. The children took to the challenge like ducks to water and many said they had really enjoyed the new method. They went on to tackle column addition and subtraction with confidence.
In Humanities they designed posters for how they could help in the community. They were also given a job list of many chores to help in the house. They enjoyed sweeping the stairs, making their beds, laying the table... well that's what they told me!
In Science, the children studied the work of Andy Goldsworthy and made amazing natural sculptures which followed his approach.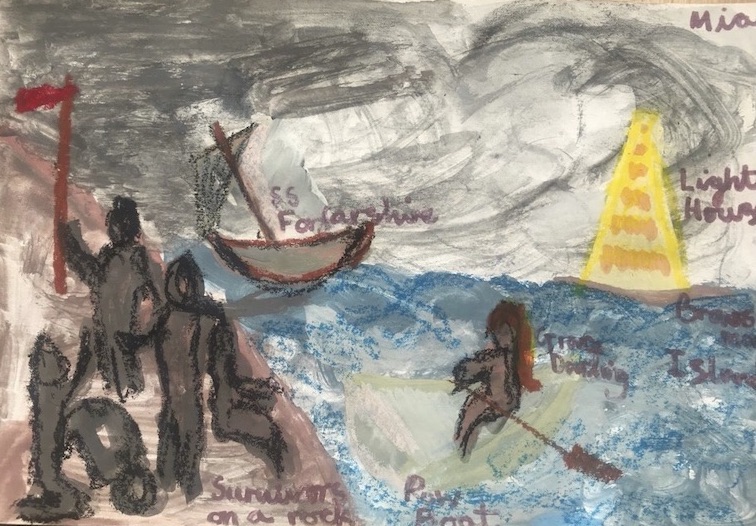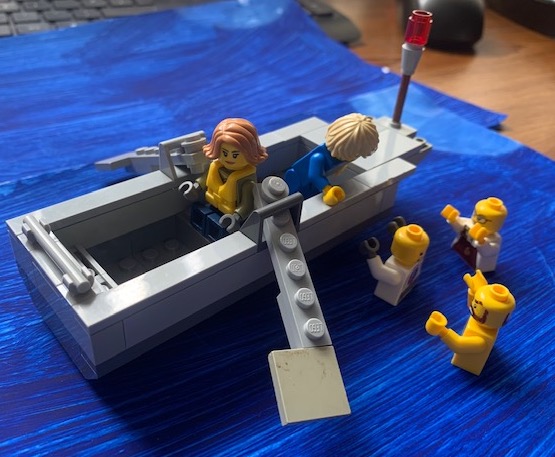 We have seen some amazing work this week from Form 3 on RHOnline!
In our English lessons, the children expanded their knowledge of word classes such as nouns, verbs, adjectives, adverbs and conjunctions. They studied a picture and filled a table with many different, imaginative words.
The children also completed a comprehension exercise on sunflowers, which they loved doing. Some decided to demonstrate their knowledge further by drawing and labelling their own Lifecycle of a Sunflower.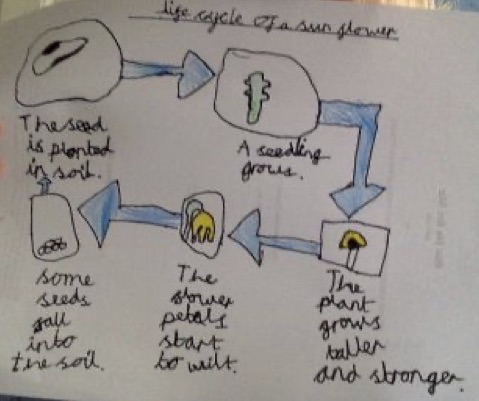 They ended the week by creating a character description of the teacher from The Magic Finger before she was turned into an animal. We giggled at some of these descriptions and hope these imaginary teachers don't exist in real life!
Form 3 moved onto the topic of Shape in their Maths lessons, initially focusing on 2D shapes and their properties. They went on a shape hunt around their homes to find as many shapes as they could. Hexagons and pentagons proved to be quite tricky! The children also expanded their vocabulary when learning about different lines - horizontal, vertical, parallel and perpendicular.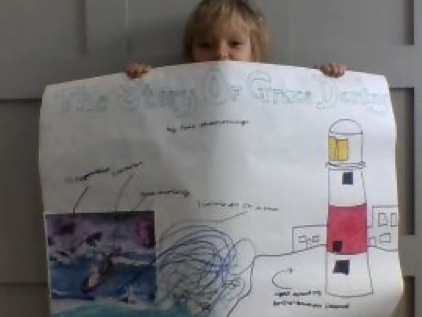 The children continued looking at the life of Grace Darling, the lighthouse and the famous rescue on 7th September 1838 in Humanities. They each drew a picture, complete with labels and facts, to demonstrate what they had learned. We know a lot of facts about Grace's life because she regularly wrote to the Duke of Northumberland. The class compared how her life was different to ours today and discussed schooling, home life and money.
Science was great fun this week; we moved onto classification of animals by diet. This topic was introduced by watching a video clip and playing a True or False game. The children learned what a herbivore is (an animal that only eats plants), what an omnivore is (an animal that eats plants and animals) and what a carnivore is (an animal that eats only meat). Their first task was to create their own Venn diagram to demonstrate this. Then the children were given a challenge to produce a menu for one of these groups of animals, to design a poster, or to think of something themselves, which the children loved!
Super work, Form 3, well done!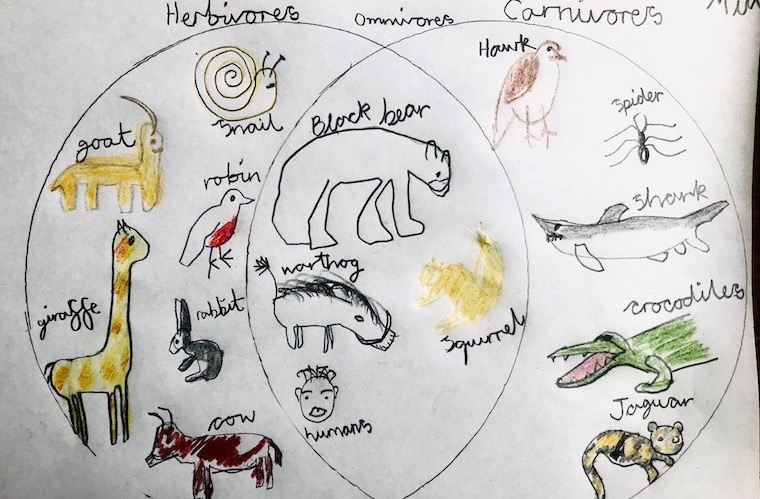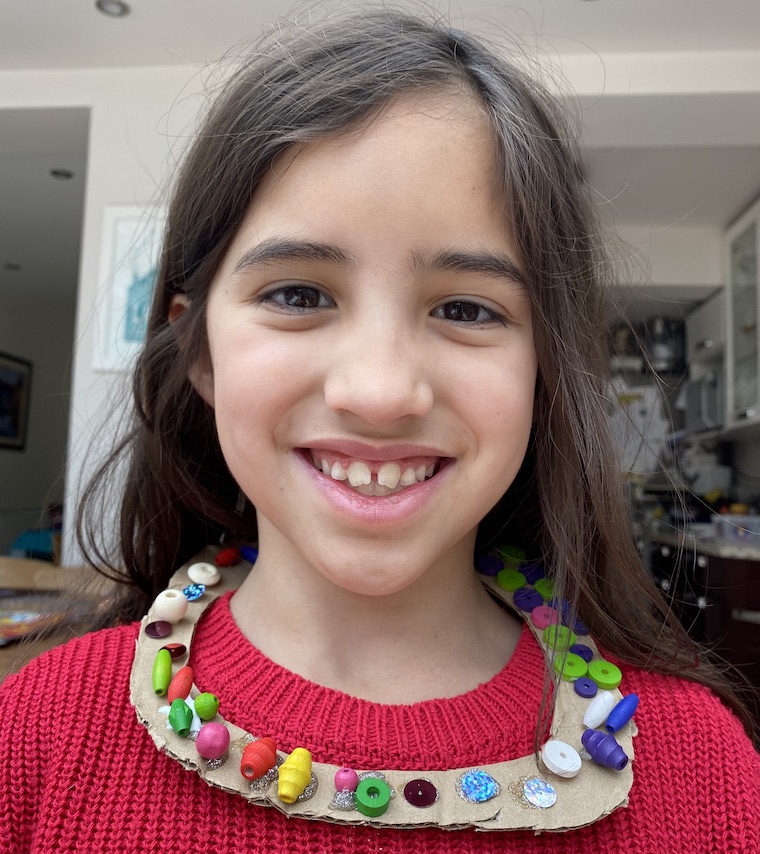 Form 4 have been working hard again this week. In English they have written autobiographies and enjoyed reminiscing about funny events from earlier in their schooling. They are looking forward to sending them to Mr Plant so he can find out all about them before they begin Form 5. They also looked at a biography of Edith Cavell as part of their comprehension work and were impressed with her courage during World War One.
In Maths the children have been studying a variety of charts, graphs and diagrams. They created a virtual tally chart about their favourite sports using Google Meet.
Science has been all about light. They had fun investigating which objects around the house reflect or absorb light and then learnt about the rotation of the earth and moon.
In Humanities the children have continued finding out about Kenya. After map work to label several key features of Kenya and its neighbours, they focused on the Maasai tribe. They used video clips to discover a little about their lifestyle and then made their own examples of the beautiful beaded necklaces the Maasai are famous for.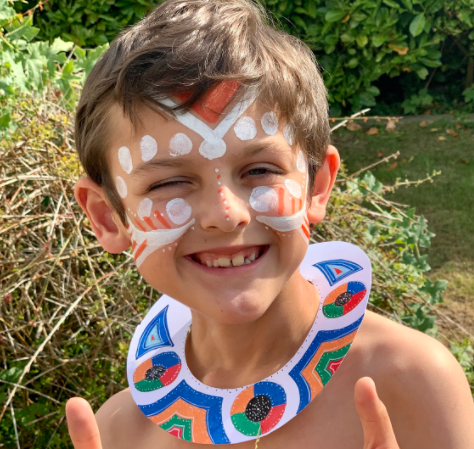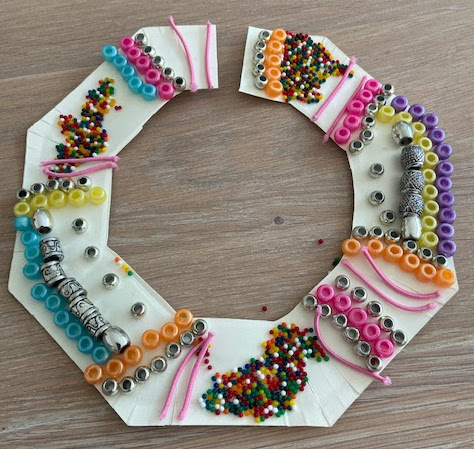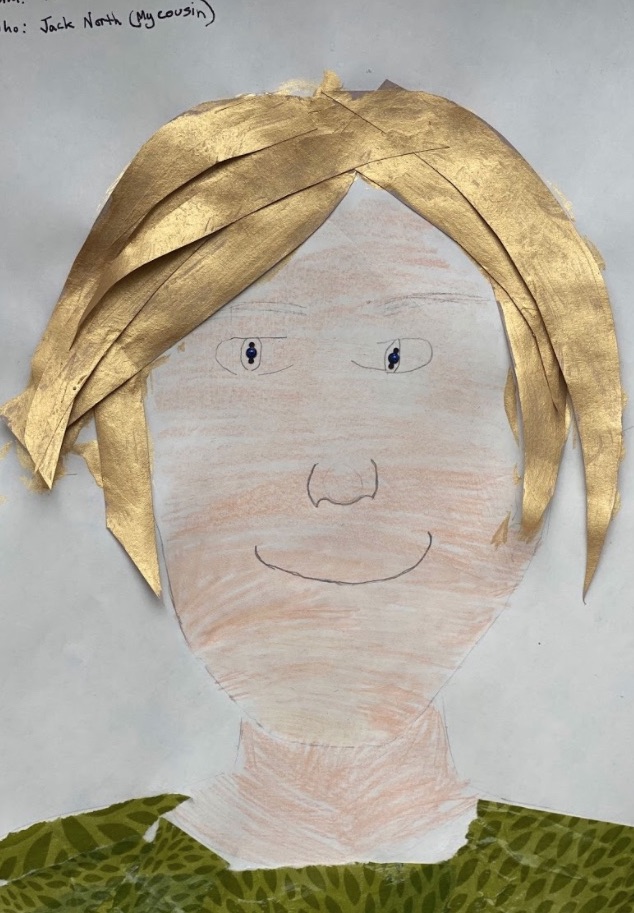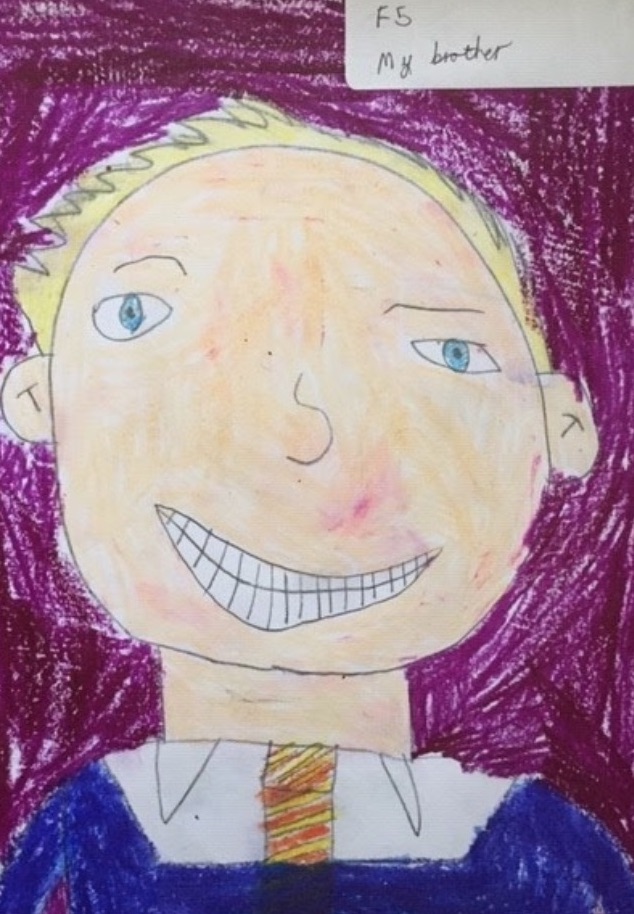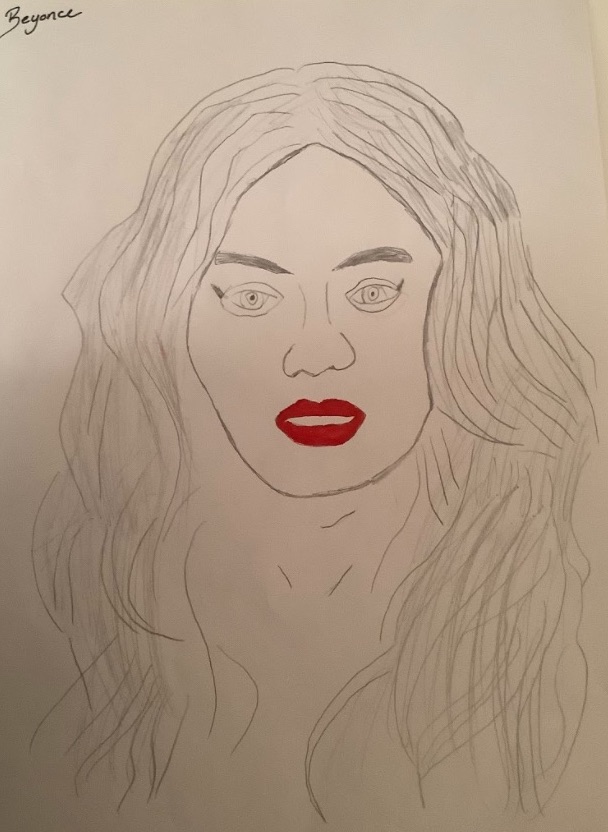 This week, on the 150th anniversary of Charles Dickens' death, Form 5 have been looking at one of his best-known novels, Oliver Twist. We watched the opening scene from David Lean's 1948 film, which shows Oliver's pregnant mother stumbling to the Parish Workhouse in a storm. We then used the weather, sounds, sights and the feelings of the character to write the scene, building tension and fear. The results were an astoundingly mature set of paragraphs, which used a broad variety of figurative language and vivid imagery. Mrs Reay, Mrs Cullip and Mrs Willamson were very impressed.
We very much enjoyed the headmaster's art challenge last week showing off our creative sides. Mr Plant was so impressed with how complimentary we were of one another's art work, going out of our way to say nice things to fellow classmates. It really shows the great friendships and class spirit we have in Form 5.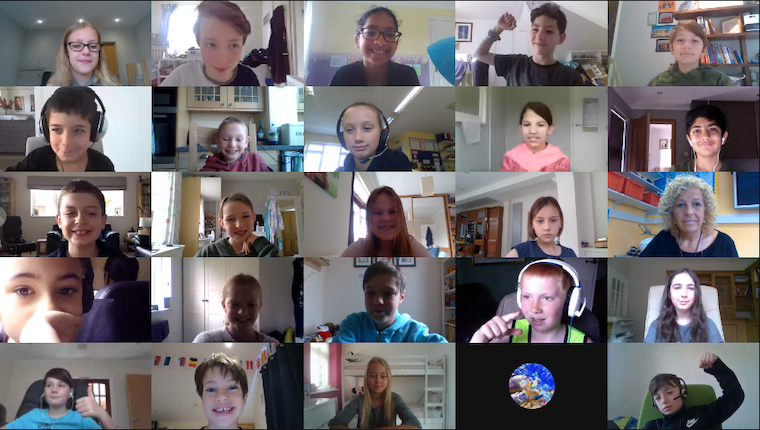 The class have really enjoyed writing spoof spy thrillers about a character called Spy Fox. Their stories were sequels to a video clip they watched, where SpyFox foils the dastardly plan for world domination by the hammerhead shark, Dr Hammer and his tunafish minions, with gadgets and a great number of cringe-worthy puns. They all enjoyed looking for and making up animal puns to go with their own super villains and creating another situation for Spy Fox to come out on top! James Bond, eat your heart out!
It has also been another fantastic week for exercise, with the children cycling every day and practising for Sports Day. Well done to everyone who has taken part in Mr McCarthy's Tour de Kent and get ready for next week's challenge!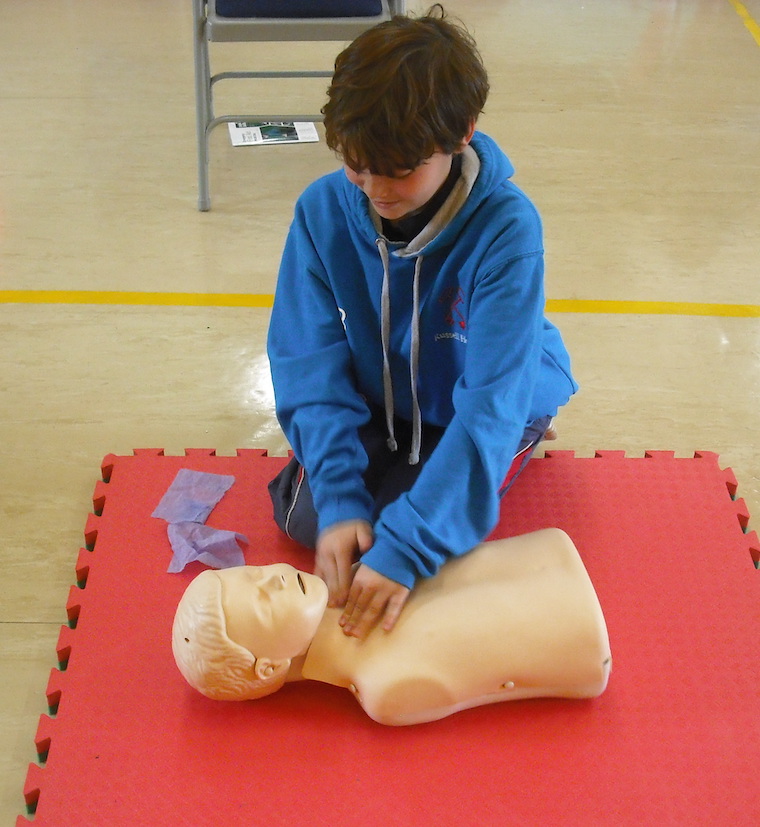 You can all rest easy in your beds - Form 7 are now first-aid trained!
In spite of the distancing rules, the children in school were able to take part in some practicals, like CPR, the recovery position and bandaging. They also learnt what to do if someone is choking, unconscious or burnt.
They asked many interesting questions, including a very thought-provoking one about how you would prioritise a room full of people unconscious, choking, bleeding, burnt and not breathing.
There was not one definitive answer, but the thing to always remember is that it is better to do something than nothing.
In Humanities we have been putting our computing skills to the test. Using google sheets, we have been analysing population data and inserting the data into charts to create population pyramids. We then used these pyramids to compare different countries' populations and to look for patterns.