Summer seaside fun
02 Jul 2020
Oh, we do love to be beside the seaside in the Pre-Prep!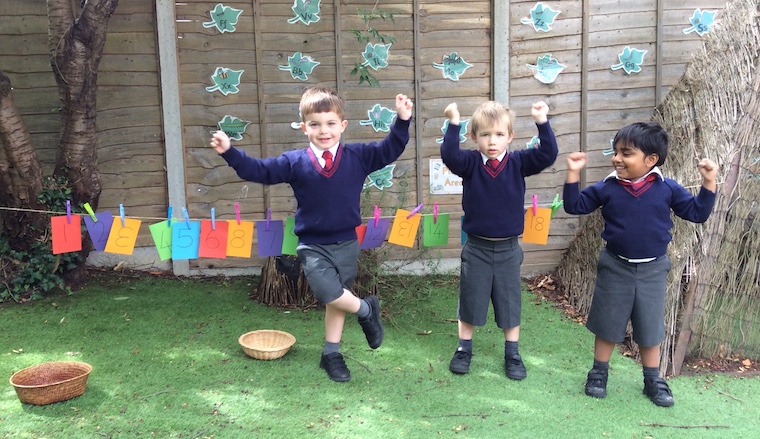 The children continue to enjoy playing and learning by sharing stories and experiences together in our red bubble. This week the theme was all things seaside related, and we wished we could be there enjoying the sea, sand and ice creams!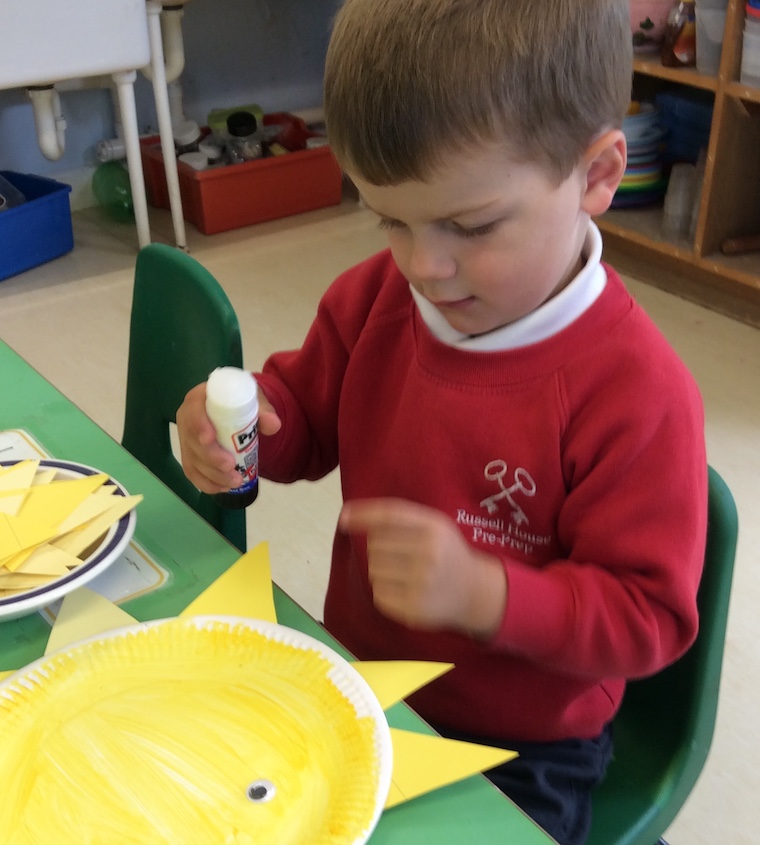 The children cut triangles to stick onto the plates to make lots of bright sunshine which we thought would encourage the sun to appear this week - but so far we have not had much luck! We all thought our shining suns were fabulous and happy!
The children looked at shells and listened to the sea before choosing which ones to use to make patterns in clay. When the clay was dry, the children chose colours to paint the clay and we all agreed they looked just like sea shells we would find on the beach. Using crayons, glue and sand, we created sandy pictures to remind us of what we can see at the seaside.
The children enjoyed time on the school paddock chasing our very own bubbles and had a lovely play on the little paddock making chicken pie for our lunch!
Finally, everyone had so much fun creating our very own ocean waves! The children explored different shower gels, foam and bubble bath with their hands and brushes to create a foamy bubbly ocean which smelled beautiful!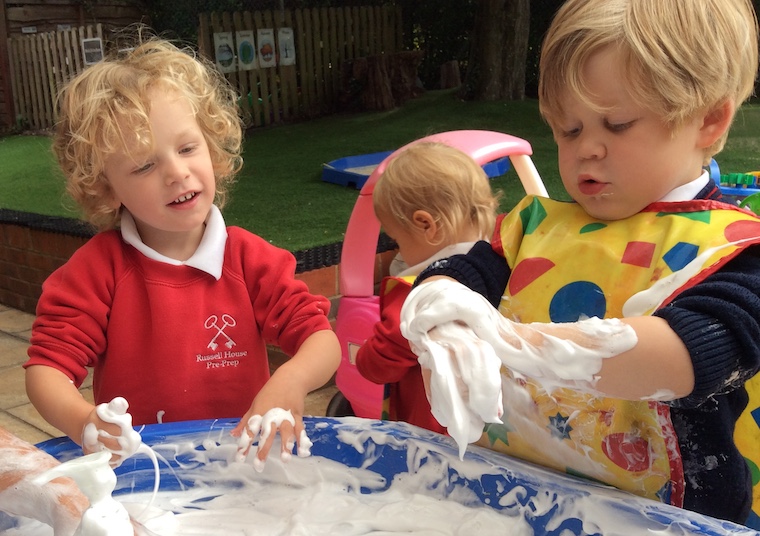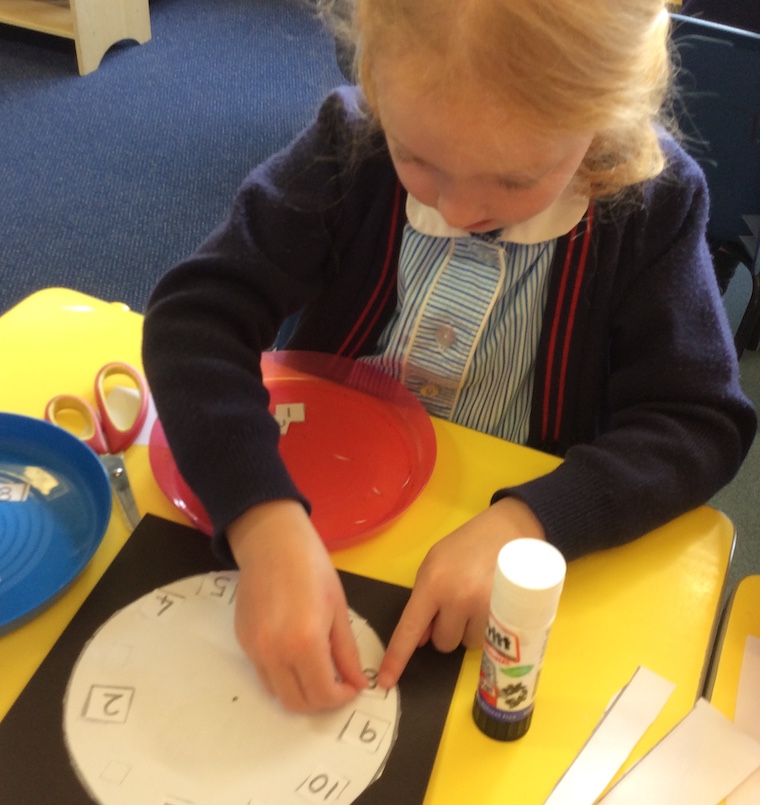 'Time waits for no man', so the saying goes and that has certainly been the case in the Blue Bubble this week. The children have been very busy learning about time and how to read a clock. As always, learning has so much more meaning when it is, pardon the pun, 'hands on', so that is exactly what happened!
The children became so engrossed in assembling their very own clocks, complete with moving hands, that they actually experienced 'time flying by'! We have talked about what happens at different times of the day, at home and at school, and it has been interesting to consider just how frequently we use the word 'time' during our school day. Snack time, lunch time and tidy up time to name but a few.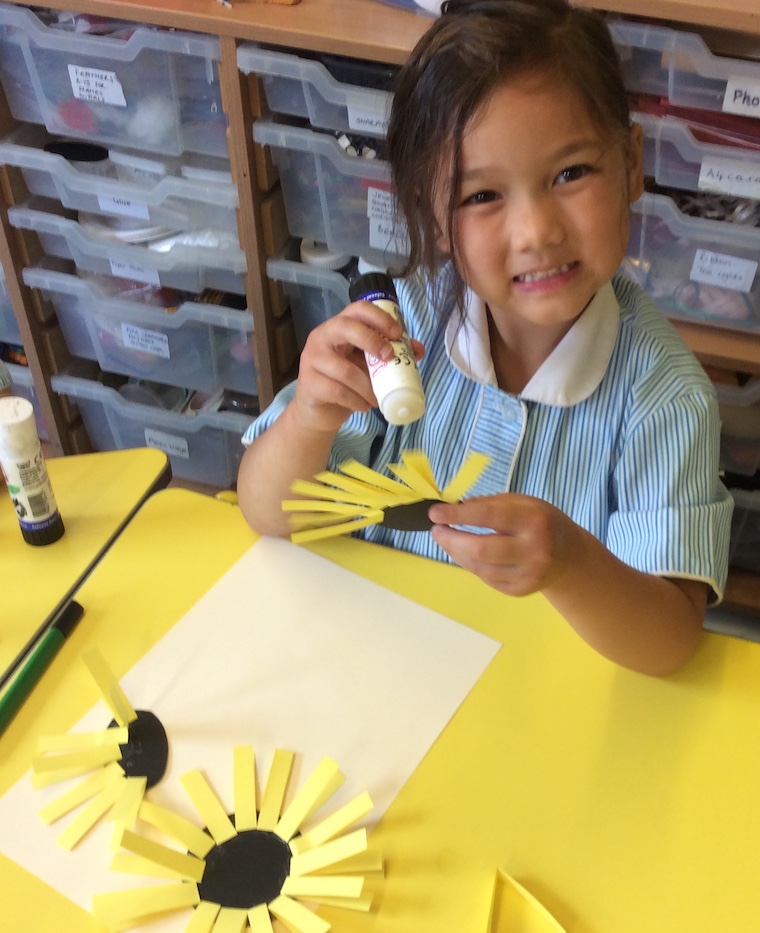 Although there has been less sunshine this week compared to last, it hasn't stopped our classroom blooming with colourful 3D sunflowers and other stunning floral art, inspired by looking at images of Van Gogh's sunflowers.
Continuing our learning about representing numbers in different ways, the children have had a lovely gentle introduction to graphs this week. They learned how to count a number of objects and then represent them by different colours on a graph. This proved very useful when deciding which category had the 'most' and the 'fewest' in each group.
Our week has been interspersed with plenty of tongue twisters and clapping rhymes too, providing lots of laughter. I wonder if the children are trying them out at home and exactly who did steal the cookies from the cookie jar!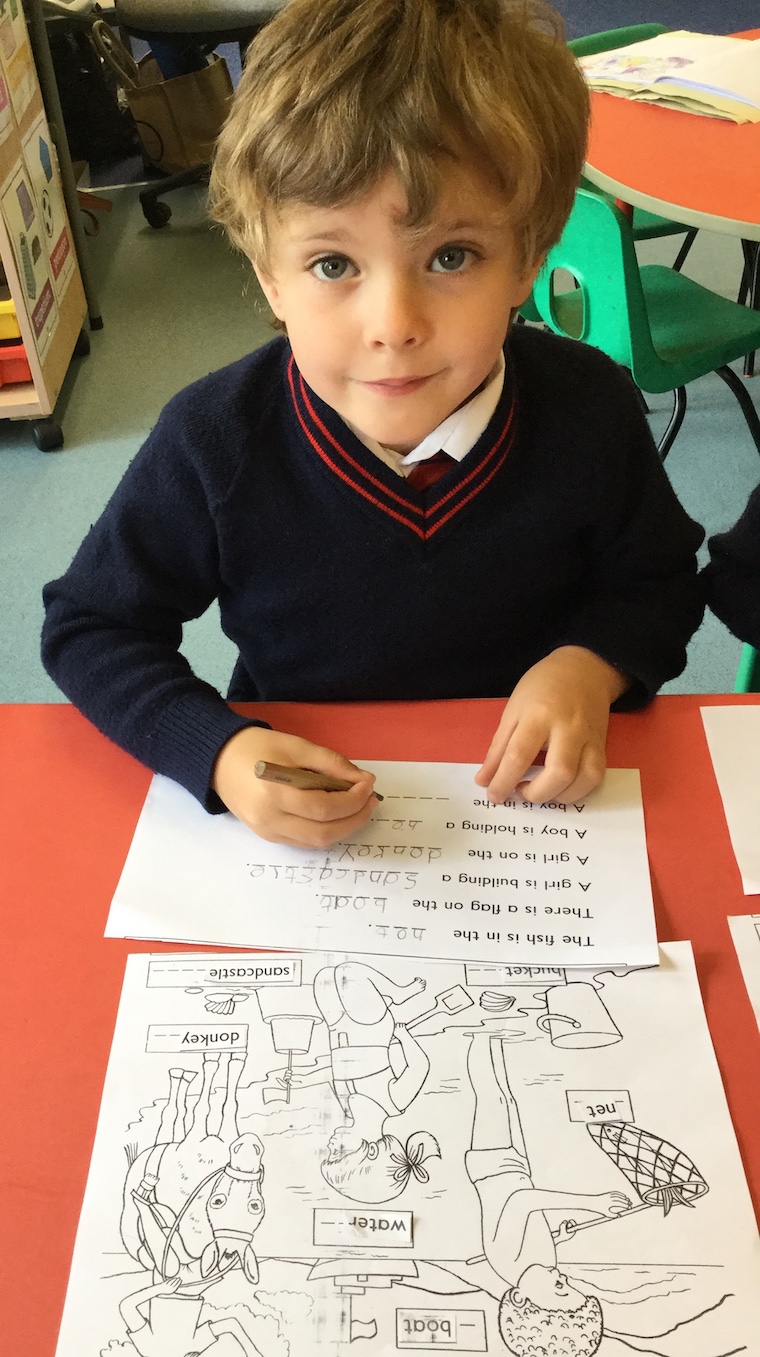 Our theme of Summer and the Seaside has been a little thwarted by the weather this week - on the other hand this is, in fact, normal seaside holiday weather!
However, the children have enjoyed listening to books and poems about the seaside as well as writing about and colouring seaside pictures. Our shells have been used for counting and ordering activities too.
During the rain, the children have been playing board games involving subtraction as well as using dominoes to match quantities to numerals with dominoes. Making clocks was a great activity in which the children learnt a lot and had loads of fun!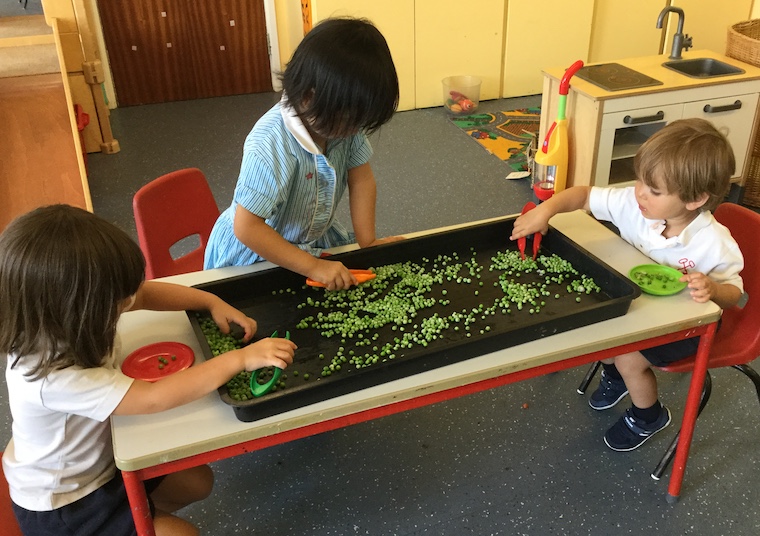 After reading the story of Supertato, we had a visit from a group of Evil Peas. The children used tongs to bravely put them in pots and return them to the freezer. We also read the story of Barry the Fish and the children decided to make their very own Barry.
As part of our seaside theme, we turned our garden into a beach and the children have enjoyed building sandcastles and playing in the rock pool. Some children were ready for a holiday, so they decided to get out the deckchairs and sit on the beach.
There has been lots of construction activity this week, with children attempting to build some very tall towers.