Dream On!
06 Jul 2020
Our dream team overcame all the obstacles and wowed everyone with a stunning end of year show.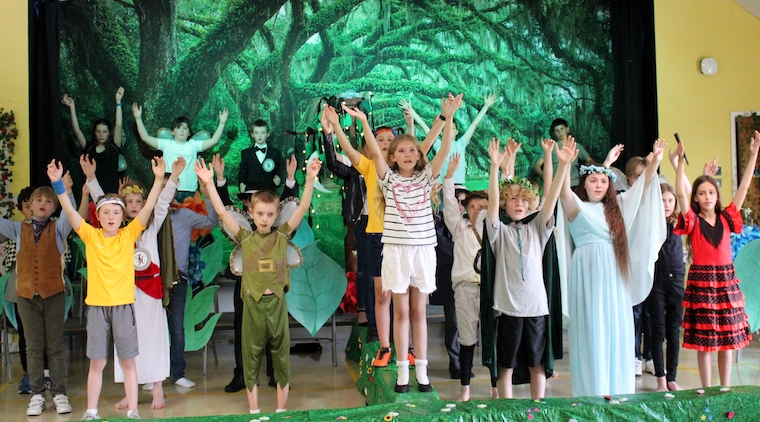 Three cheers for our leavers and the amazing team who staged Dream On! last week in an RHOnline! film night première.
Packed with music and fun, Dream On! is a lighthearted romp based on a familiar story. It is set in Greece where construction has begun on the Olympic stadium. Meanwhile, preparations are under way for the marriage of Duke Theseus to the fiery Venezuelan, Hippolyta, and are to include a play by a group of builders working on the stadium.
At the same time, four young people - Lysander, Hermia, Helena and Demetrius - are tangled in a love-web, due to be ruled upon on Theseus' wedding day. Add into the mix an estranged fairy king and queen, a mischievous imp called Puck, a couple of Mafia thugs and a magical love herb and the stage is set for an evening of potions, passion and perplexity.
Our leavers came together (in a COVID-safe way) to create a funny, rousing and heart-warming spectacle. Congratulations on a super evening of entertainment.