A fantastic start in Robins!
10 Sep 2020
Our Robins have been busy exploring the school grounds.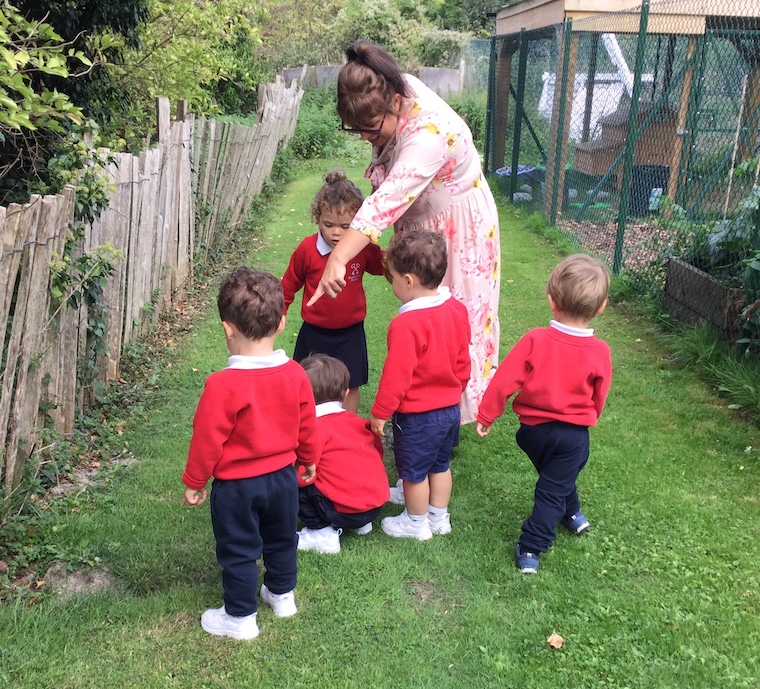 We have had such a fantastic start to the new academic year and it has been lovely watching our existing children welcome their new friends.
Our topic this week was 'settling in' so we read a story about starting school. Our new Robins have settled nicely into their new environment and we are looking forward to welcoming more children next week!
The children have spent a lot of time outside exploring the refurbished 'mud kitchen' area. It is much more open with many more natural resources for the children to explore and investigate. Mrs Scarsi and I had the pleasure of tasting the children's culinary creations. Our Robins tried very hard to sort the metal and plastic containers to put them back in their correct place.
We have been on several walks this week to visit the sheep and bunnies. The children enjoyed picking flowers for the bunnies to eat and grass for the sheep. On our walk around the school grounds we spotted a hole, so we had a discussion about which animal might live inside. This ranged from a bunny to an elephant!
On our way back, we visited 'The Farm' and we looked at all the lovely vegetables. The children enjoyed their first session back with Mrs Bannister and we practised some autumnal songs for the Harvest Festival.