Hello world!
17 Sep 2020
The Nursery have been considering our planet, from near and afar.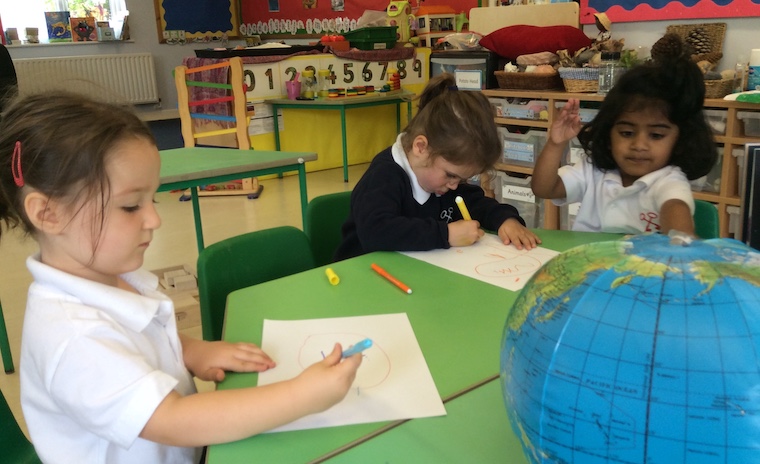 The children have been amazing this week learning about planet earth and other planets in the galaxy.
They have also been exploring the natural world around the school while going on a hunt for sticks to make wind streamers. On the way they made shadows on the ground and discovered how to make footprints on the path from the wet dewy grass. They measured the trees on the paddock by stretching their arms around the trunk to give the trees a hug. They counted the sticks they had found to make sure there were enough for everyone.
The children drew fabulous pictures of space and planet earth for our world display in the Nursery. Then they drew more fantastic pictures in their Special Books about what we can see on earth - from stingrays to a happy Russell House! The children have been mark making in the moon sand using brushes and combs to make lines, circles and patterns.
The children enjoyed open-ended play in the mud kitchen combining mud, water, leaves and bubbles from the ocean which they had made using shaving foam, soap, baby oil, shampoo and shower gel.
The children have been busy learning the Harvest songs and learning to line up in our Nursery bubble! Their lining up is fantastic - even if it becomes a little wobbly when we are out and about!