Bubbles, pizzas and cheeky ducks
17 Sep 2020
It was lovely to welcome our remaining new Robins this week and what a busy week it has been!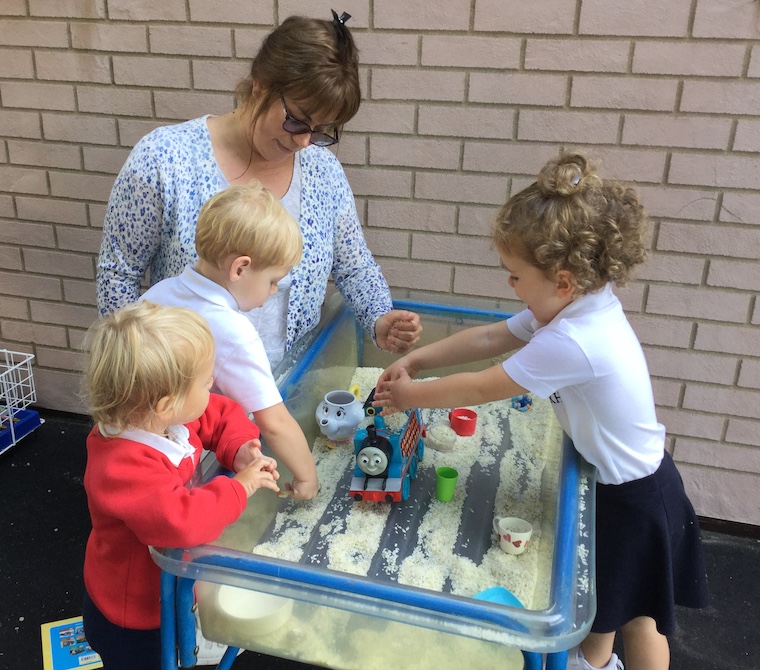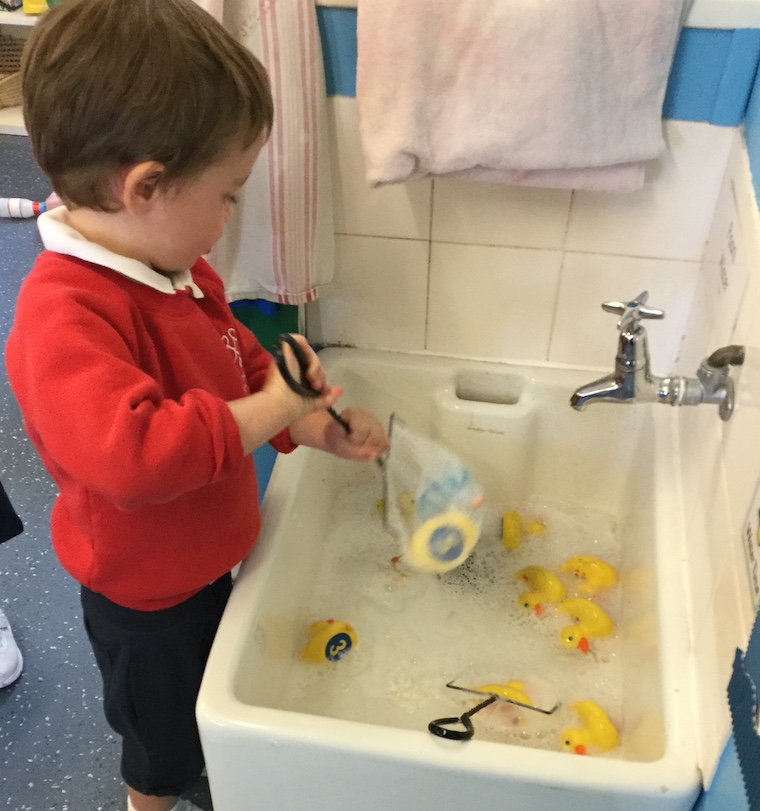 Our topic this week was My Family so we read the story My Day, My Way which is based on four children from different parts of the world: the United Kingdom, Japan, Morocco and Guyana. It was nice to look at their daily activities as they were all so very different. We followed them as they got up in the morning, had breakfast and went to school, right through to bedtime.
We made our own little family picture books, using mirrors to look at our facial features.
The new children have listened well and are settling well into their new environment. The visual timetable is such a great tool for promoting communication and language as we talk about the pictures during carpet time, before placing them on our board.
We went on several walks to visit the sheep which were very impressed with our lovely singing! Our Robins enjoyed chasing after the bubbles as it was a little windy so they tried very hard to catch them. On our way back, we went through the magical wishing tree before returning to the long garden for a play.
We made individual pizzas this week which looked super yummy! Each child had their own plate with ingredients and we discussed the difference between hot and cold. The children were able to identify that the oven is hot and the fridge is cold - well done, Robins!
Mr Phil bought us a little present to brighten up our garden area. The children enjoyed looking at the pretty clematis as it had some lovely purple petals. Our Robins are looking forward to taking care of our clematis as they regularly water all our other plants.
Water play has been enjoyed by most this week as there were a few cheeky ducks who kept escaping. The ducks had travelled through the class, down the slope and far away...