Question time... en Francais!
24 Sep 2020
Form 6 have been enjoying games in their French lessons.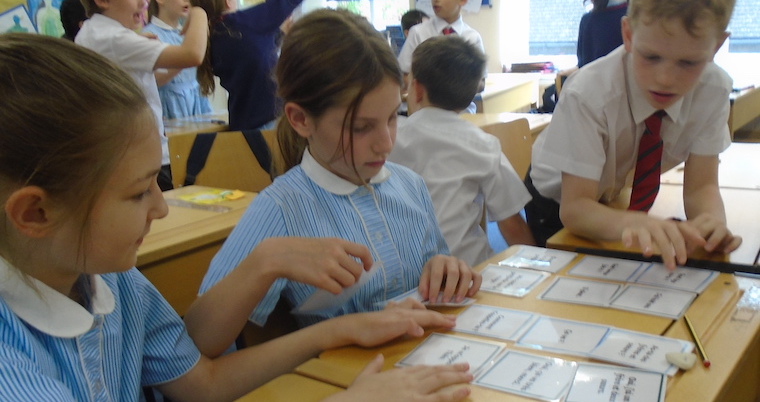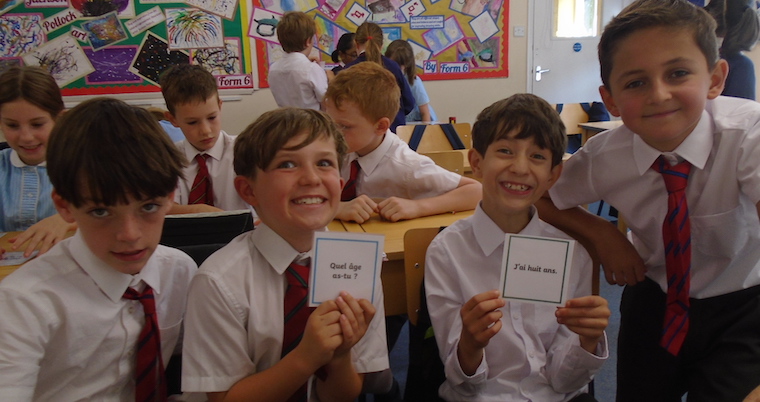 Working in groups of four, they had to match cards together by reading either the questions or the answers.
The questions were in blue and the answers were in green, so they started by separating them into colours before working out which answers were most appropriate to each question. The questions covered time, weather, age and location.
After that, the children played a memory game, which they thoroughly enjoyed. The children have also been preparing for our European Language Days on Thursday and Friday. Look out for the photos in next week's bulletin!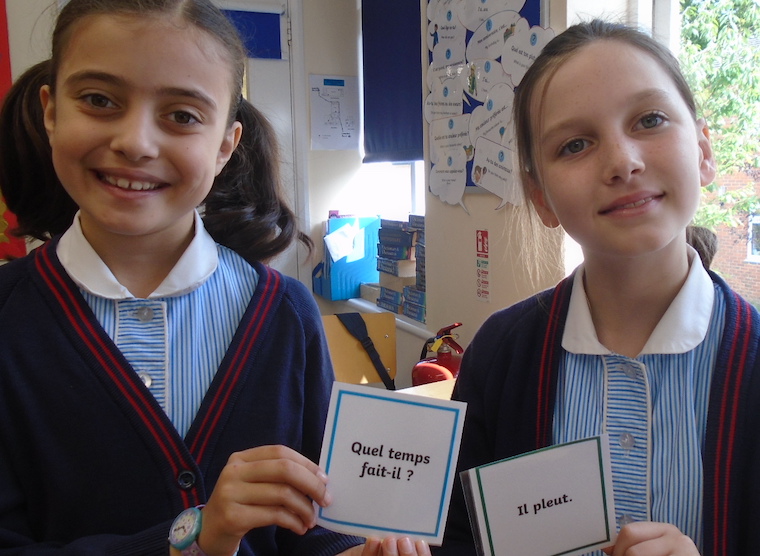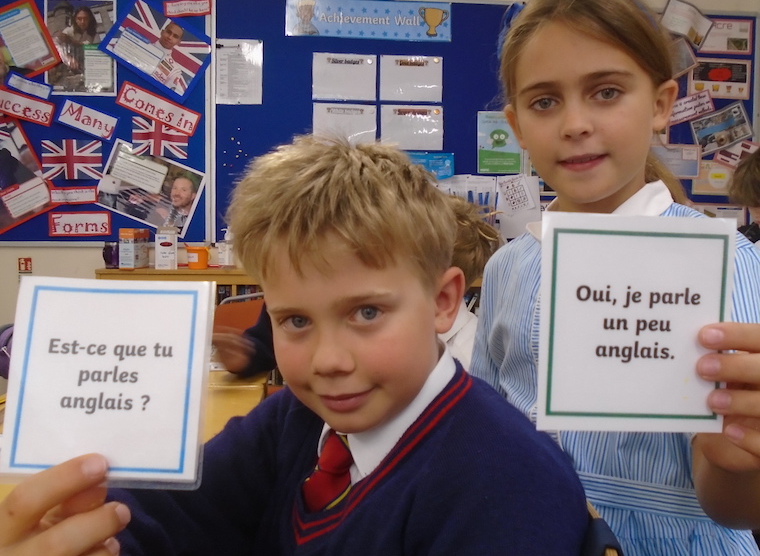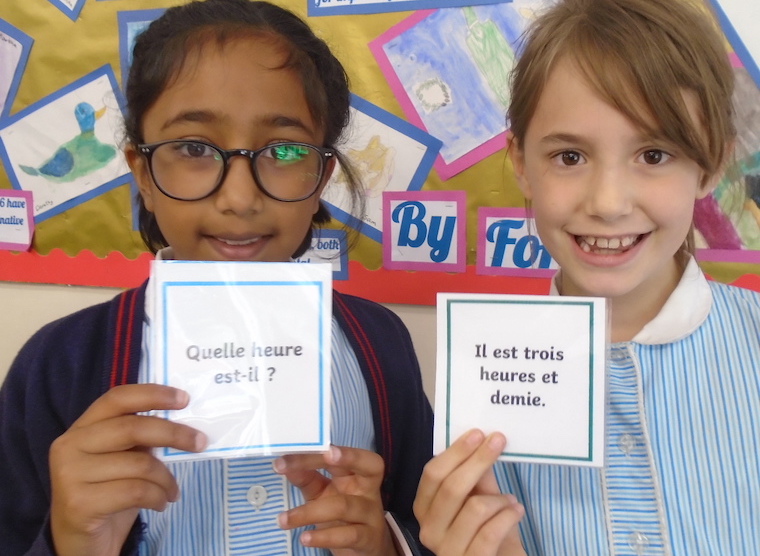 In games, the children have been working hard to increase their fitness as part of their cross country training. Mr Trigger and Mrs Curling have been extremely impressed at how much the children have been challenging themselves to improve upon the distance they run each session. Keep up the good work! The children are incredibly lucky to be able to enjoy such beautiful views while they are running.