Our listening walk
24 Sep 2020
The Nursery children have been out with their clipboards.
We went on a Listening Walk armed with clipboards and listened to the different sounds we could hear... we even heard an aeroplane which is quite unusual in these different times! The children made ticks by marking their paper alongside the corresponding sounds.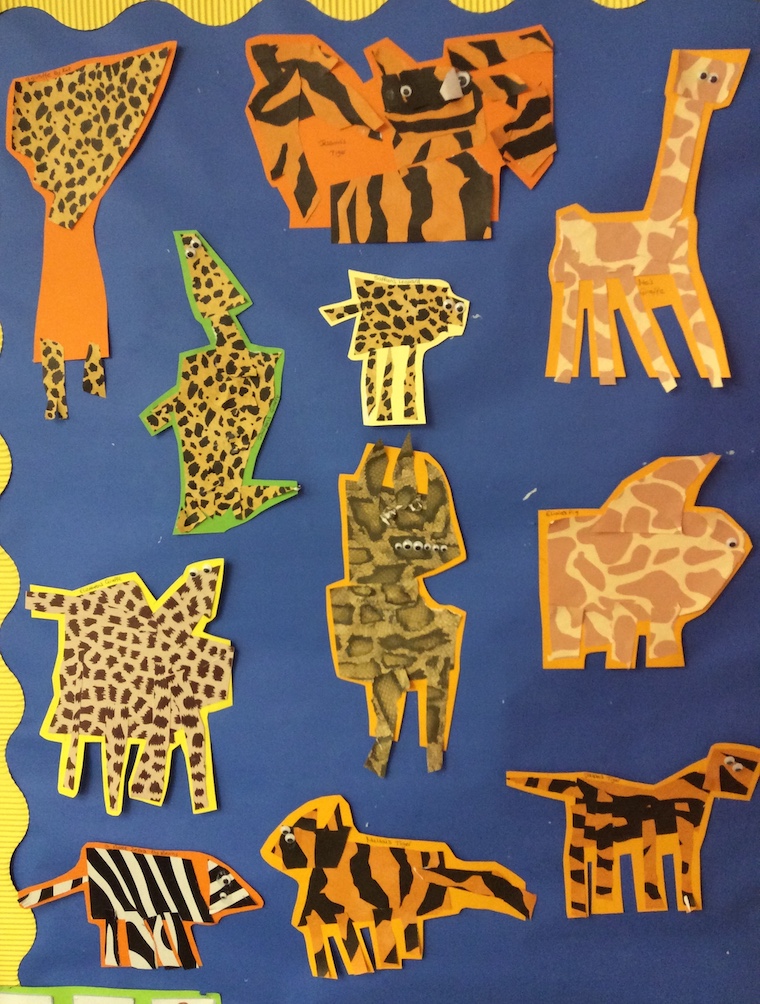 We have continued to enjoy the story Here We Are and looking at some of the amazing things on planet earth. The children watched Wonderful World by David Attenborough and made fabulous animal collages exploring the differences and similarities of patterns. They thought carefully about which animal they would like to make and used the scissors to cut and snip the paper to make their animal - one of which was a long-lost Triceratops!
In their Special Books the children drew some fantastic pictures of themselves, adding details such as fingers and toes and even a tummy button! We have also been talking about what is inside our bodies to keep us moving around well. We sang and moved to the Body Parts song and got the giggles with Head, Shoulders, Knees and Toes!
We have enjoyed playing and learning together in the Nursery garden, as well as dodging the showers and spending time inside Nursery doing new activities.
The children were so confident to show their pictures and collages in Pre-Prep assembly as well as singing and moving to our Harvest song Falling Leaves which we performed with the Robins. I am sure you are looking forward to seeing a virtual performance in a couple of weeks!