Making mobiles
24 Sep 2020
When Form 1 heard they were making mobiles, you can guess what they thought that meant!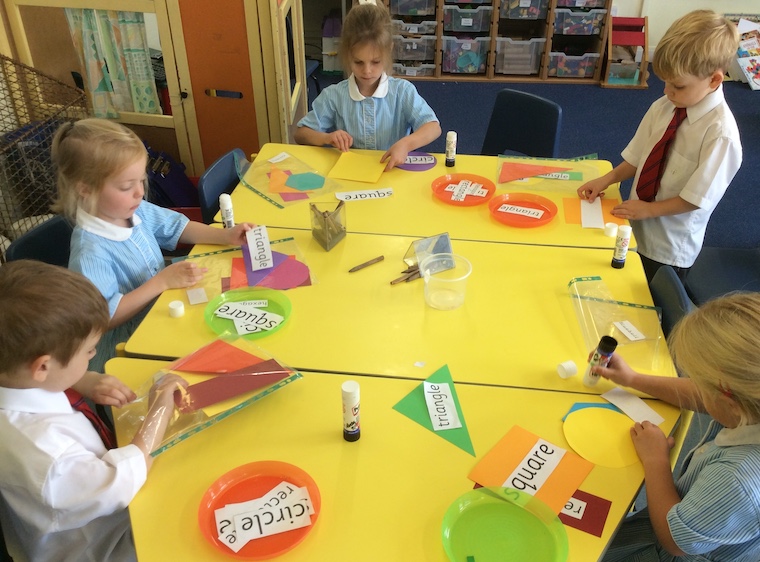 The children have had a fun time this week making mobiles. After a little initial confusion, I explained that we were not making a mobile phone but something that hangs from the ceiling!
My goodness they had to do A LOT of thinking. I asked them to choose five different shapes in five different colours which they then had to label with the correct name of the shape. I was very impressed with their logical thinking, especially when they then had to find 5 different ways to attach the shapes together. WOW!
The results now look stunning and so colourful hanging up in the corner of the classroom for all to see and to watch moving around in the breeze.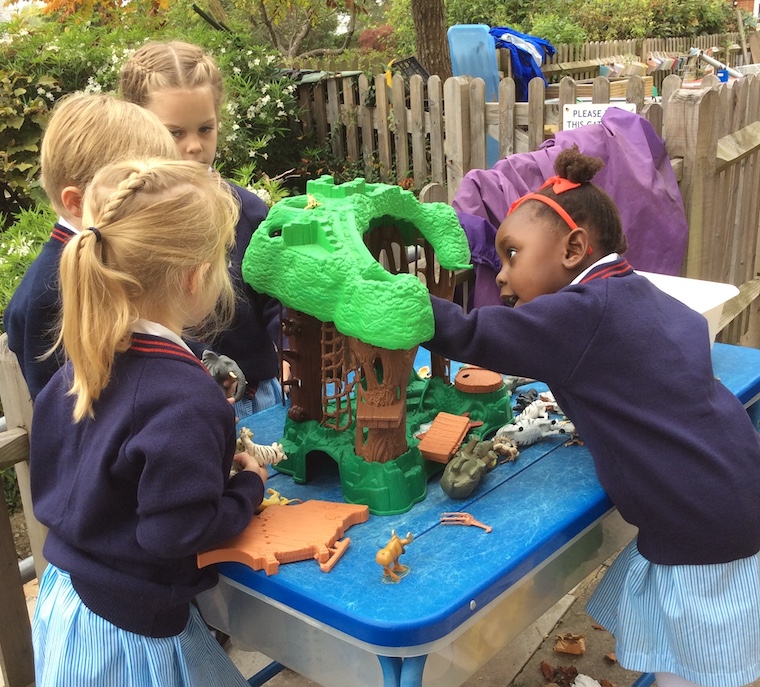 The children have also enjoyed learning about Rupert the Sheep as well as Harriet the Cow who are helping them learn how to form their letters. They have been excited to get the glitter out to mark the spot where their letters start.
They have used their growing pencil control to draw pictures and write about the police who, from the children's point of view, seem to do nothing but catch burglars. They loved seeing videos of police dogs and police horses training and at work but burglars definitely took centre stage.
The word of the week is 'imagination' and I am delighted to say that the children have that wonderful magical quality in bucket loads. I have watched them making up stories with their friends in all areas of the classroom inside and outside. Amongst many things, we have had flying lions, cakes (rocks) being cooked in our class oven and hamburger rainbows being made out of our stickle bricks.