Our Gruffalo Assembly
30 Sep 2020
Form 2 have been busy preparing for their assembly to the Main School this week.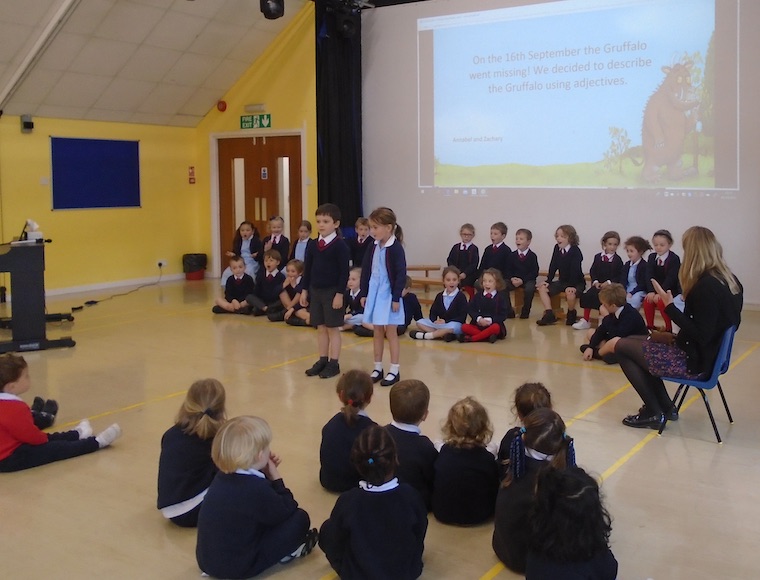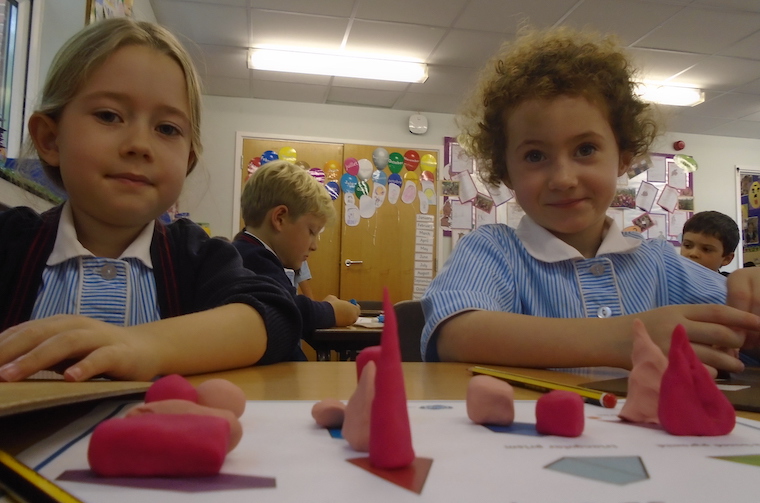 They performed very confidently telling the older children all about their Gruffalo hunt. They sang the Gruffalo song and another they had made up in class about their hunt last week.
In English, the children pretended they were going to the moon. They thought of important items they may need on the moon… teddy bears, chocolate, their pets, books, computers and sandwiches. It was great fun putting on space suits and flying off into space!
During Maths, they have been learning about two and three dimensional shapes. The children constructed 3D shapes using plasticine. They found the task challenging but they persevered and were all successful. Mr Trigger would feel very proud of everyone in the class as his assembly this week was all about never giving up. Form 2 were remarkable!
Form 2 have been using their sense of smell to decide their favourite smell out of coffee, vinegar, crisps and lemon. Lemon and the bacon flavoured crisps were very popular.