Cows in the kitchen
30 Sep 2020
Sheep in the shower, geese in the garage - what's going on in Transition!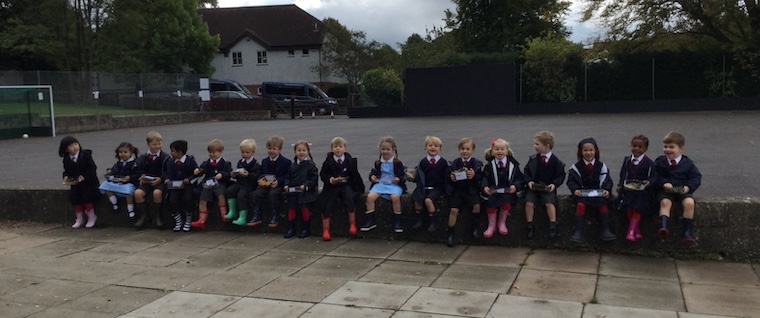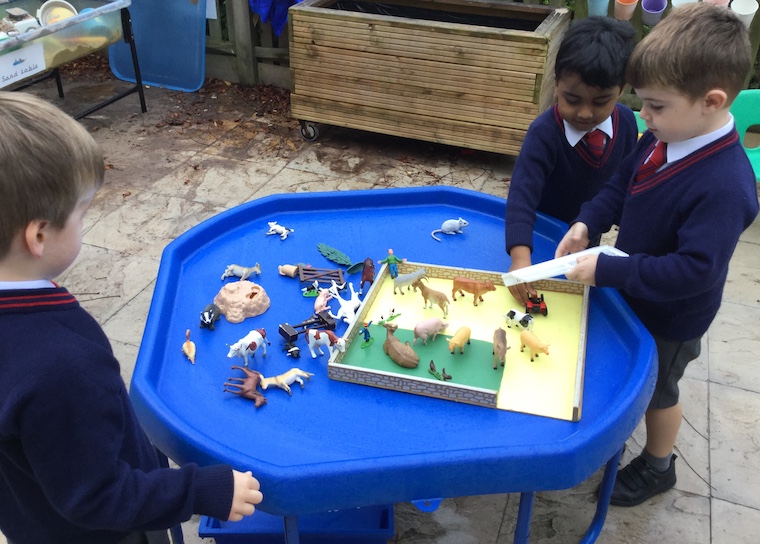 We started the week by learning a new song about a set of farm animals who appear in the strangest of places, such as 'sheep in the shower', and 'geese in the garage'. As well as prompting laughter, it inspired lots of animal noises and small world play with our farm animals outside.
The children prized open hollyhock seed pods with their fingers and then used tongs to pick up the individual seeds. Somewhat tricky, but super for developing hand-eye coordination and dexterity. We went on to use the tongs and the chopsticks to hook up little spiders too.
We have been counting pictures of leaves to develop our number skills and finding the correct corresponding numeral. We even went on a lovely autumn walk to collect items of interest. Putting on our wellies and raincoats was an activity in itself and it was very pleasing to see children trying to do this for themselves and enjoying walking through the damp grass. Everyone became very excited at the colours and feel of the real leaves they found and they are now very observant as we move around the school grounds. We shall build on this as the season gets under way.
Our focus letter sound this week is 'n', so we had great fun pretending to be aeroplanes and making the 'nnnnn' sound, with lots of suggestions of words starting with that sound, such as nose, necklace, noise, nut, nanny and nest.
Being ultra-organised in time for the festive season, the children have completed their fabulous Christmas card prototypes, which will be coming home for you all this weekend. The children have spent a great deal of time creating their colourful and fun cards, so we very much hope that you like them!
We have also been practising the action rhyme Johnny taps with one hammer, so do make sure the children teach you how to do this at home!
With a lot of clever construction taking place this week, it has been super to see the children applying their critical thinking skills, as they continue to test out their ideas and modify their designs. Well done everyone, on such a productive week!