Let's go shopping!
01 Oct 2020
There have been traditional tales and farm shop sales in Robins this week.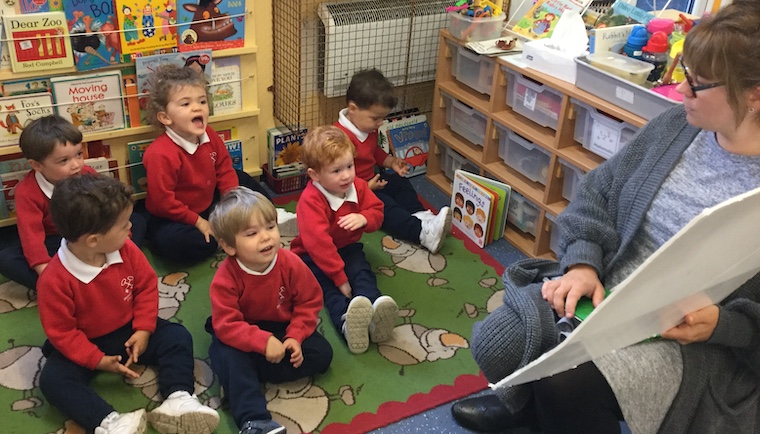 Our topic this week was Traditional Tales so our Robins had lots of fun playing the role of the Big Bad Wolf and the mean Giant. We made houses for the Three Little Pigs and the children enjoyed using character lollipop sticks in their role-play, while Mrs Scarsi and I took turns to be the Big Bad Wolf! We also read the story Jack and the Beanstalk, so we now have a beanstalk growing around our Family Tree board in class.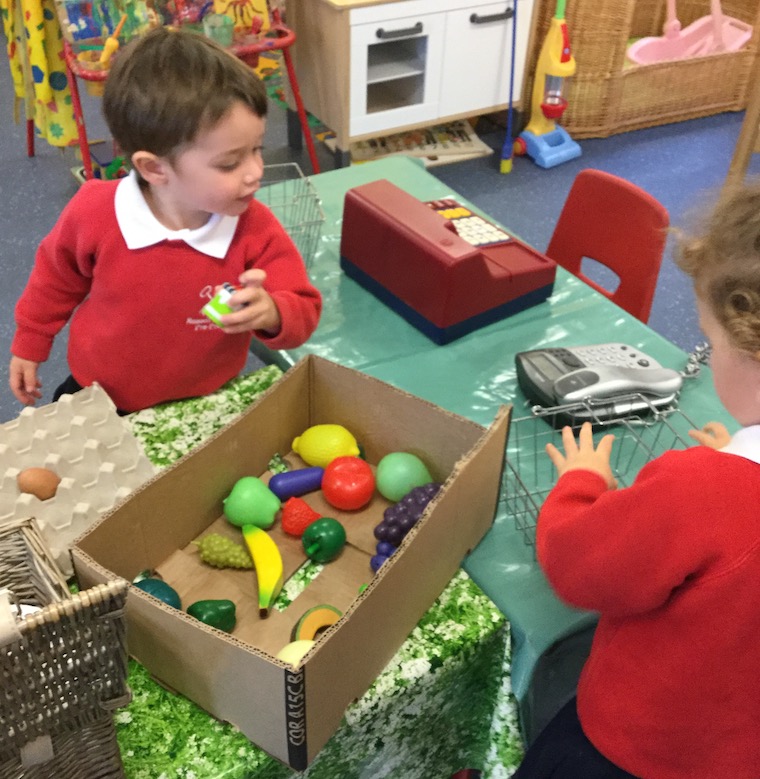 Towards the middle of the week, our Robins enjoyed shopping in the Home Corner and transported items around class in their shopping bags. They had a big surprise one morning when they arrived to see their own Farm Shop in class. The children enjoyed shopping for fruit, vegetables and even...cake! Mrs Scarsi and I are quite partial to a slice of chocolate cake so we bought some too! It was also lovely to see the Robins sharing with their friends.
Our children have so much fun scrimbling to music, so this week we tried something which was a little different and also quite messy! We explored paint and danced as we made marks to music. We made lots of colours in the process and one Robin told us she had made the colour brown.
It turned a little Christmassy by the end of the week as we made a start on our Christmas cards. The cards looked fantastic and the Robins enjoyed dabbing their fingers in paint to make snowflakes.
We had lots of fun during our music session with Mrs Bannister as we took turns to play the African drum which was very noisy. The children ended the week making yummy individual flapjack cakes. We even fed some to our special bird friends who often sing outside our window.