Autumnal hues
07 Oct 2020
Thoughts and colours of autumn have filled our week in Transition.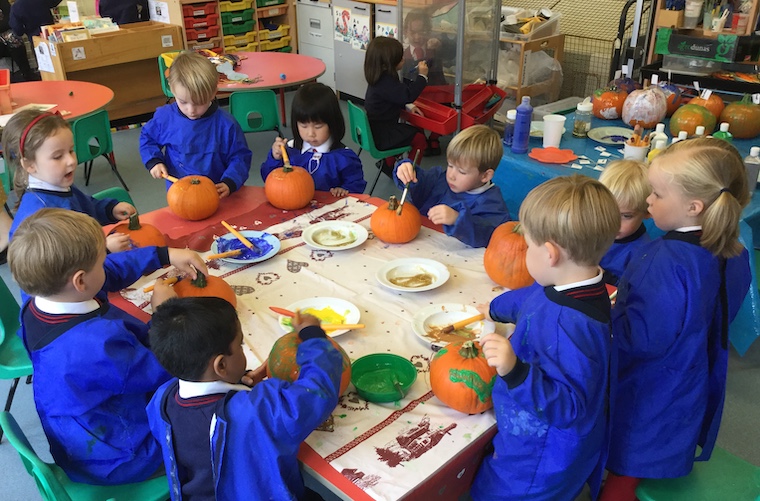 The start of the week set the tone when we sang our special Harvest celebration song so beautifully with Form 1. We have gone on to think more closely about the wonderful, rich colours of autumn. The children printed tree outlines with autumnal colours using Duplo to depict falling leaves. They have also painted apples and pine cones in bright primary colours which are now adorning our classroom windows.
Finger Gym has involved using tongs and chopsticks to pick up and sort dried beans and pasta from our sorting tray. Lacing cards and buttons have helped to develop everyone's hand-eye coordination.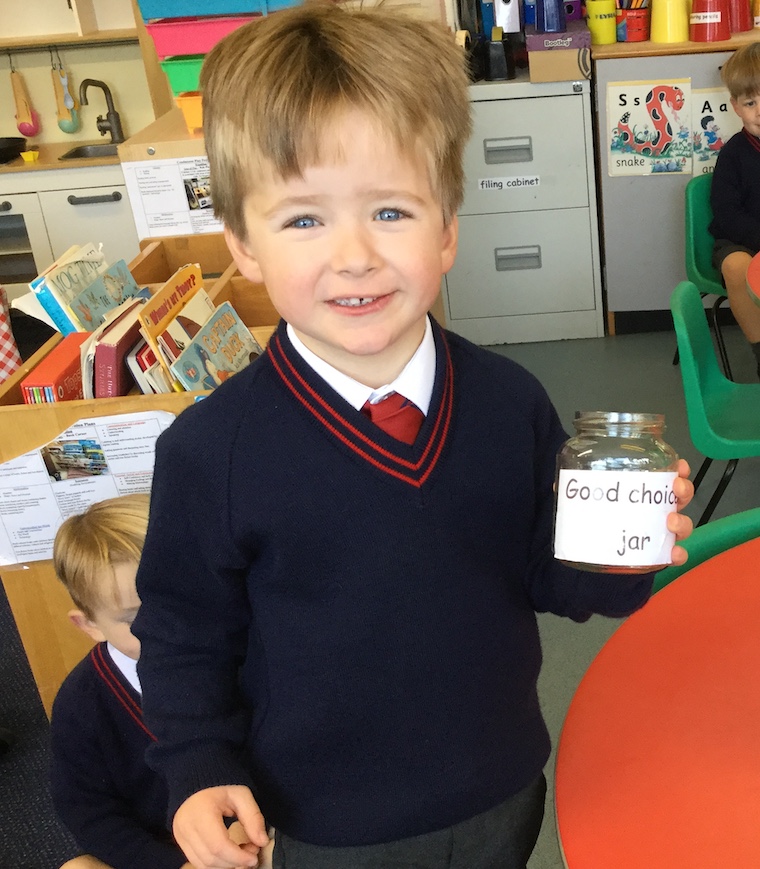 There has been lots of rainbow writing in our large tray too, as well as lots of clever children in the classroom, thinking of words starting with the /c/ and /k/ sound. We made up a tongue twister together of Colin, the caterpillar cake too!
Mathematical development has been supported with the use of coloured gemstones on the chessboards to create repeating patterns, while Unifix cubes inspired us to create huge towers - one of which was even taller than the children and me!
As always, there has been lots of play and exploration of resources, both inside and out. I am delighted to report there have been quite a few marbles added to our Good Choices Jar this week, highlighting all the kind and helpful behaviour we have observed in class.
What a lovely week, Transition. Keep up the good work, everyone!