Preparing for lift off!
08 Oct 2020
Teeth, eyes and space rockets have all featured in Form 2's week.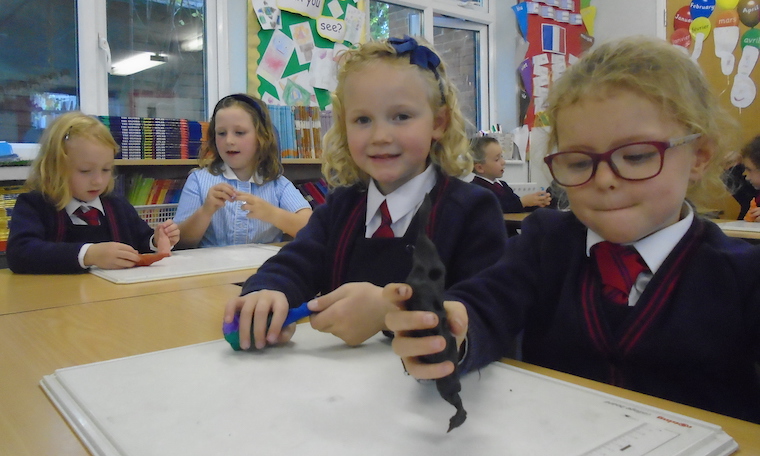 This week Form 2 have been busy halving shapes and numbers. We played an exciting game on the computer and the children were thrilled to keep improving their scores.
In English, the children wrote how to clean their teeth using time connectives. They acted each stage and rehearsed the process verbally to help them write their sentences.
In Science, the children have been learning about their eyes and the function of the eye. They were very interested in our discussion about the ways in which blind people manage everyday life. Then, in pairs, one child wore a blindfold and their partner gave instructions to walk across the room. It was very difficult.
This week in Humanities we continued to learn about Neil Armstrong and space rockets. The children made a space rocket from plasticine with their own space picture. They were fantastic!