Look at our owl babies!
08 Oct 2020
It's been a busy week in Nursery - from learning about owls to making favourite super hero masks!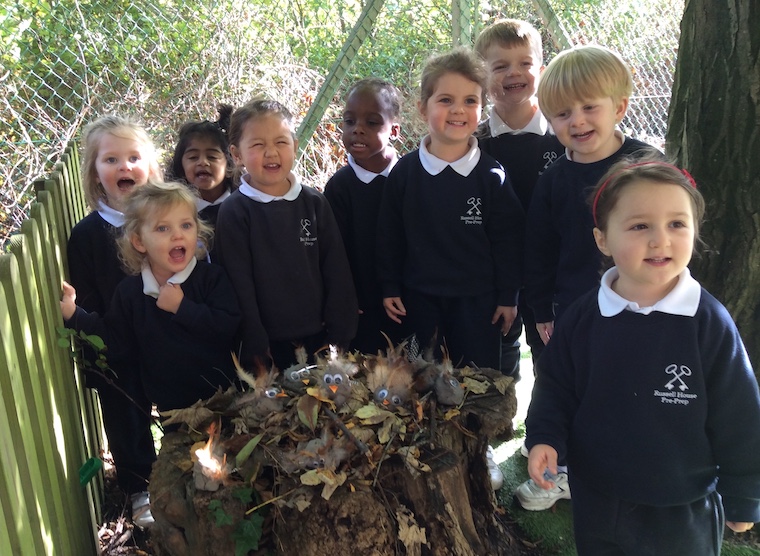 The children have been very creative making owls from pine cones and clay, looking at the patterns on the feathers for the mummy and baby owls. We then had great fun making a nest from all the sticks and leaves in the garden for our owls to sit in! The children also made a nest for the Owl Babies display in the classroom. They drew some lovely pictures of the owls in their Special Books and of their favourite animals including - of course - dinosaurs!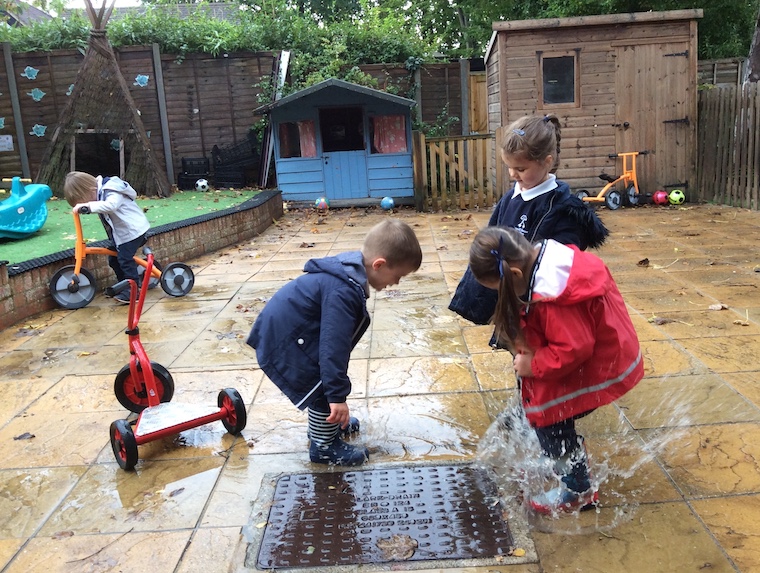 PJ Masks is a favourite game at the moment. Mrs Sayers and I are trying hard to learn the characters names! The children had lots of fun making masks for their favourite characters.
Following all the rain, we couldn't resist heading out to find puddles to jump in. Some soggy trousers and socks resulted - as well as very happy children!
The Listening Box was popular this week with hidden treasures inside. The children to listen to the letter sounds of each of the contents and there are also opportunities to make sounds of roaring dinosaurs and other noisy objects!
The children have been busy counting gems, glass stones and gold coins into shells. They used tweezers to sort buttons and treasure into different sizes of container.
Finally, the children loved painting the pumpkins using the Halloween paints. They were very excited to take them home with their Halloween treats. A big thank you to the PA for organising this activity.