Guessing games
15 Oct 2020
This has been a week of riddles, puzzles and touch tests in Form 2!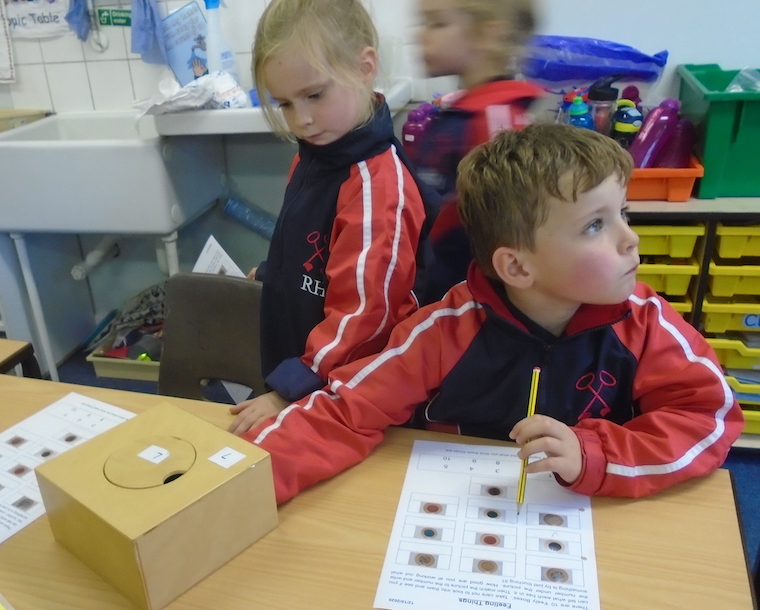 The children have been writing riddles for animals. To help them think about what they might write, we played games where they asked questions to discover which animal was hidden on the interactive board.
In Maths, they have been consolidating place value and using real money to buy items from a toy shop. They thoroughly enjoyed playing numeracy games on the computer and managed to get a top score! Well done Form 2.
Science has involved investigations into the sense of touch, having moved on from sight last week. The children used the sense of touch alone to identify items in the Feely boxes. It was quite tricky but fun!
I hope you all have a great half term.