Pumpkins, potions and planting!
15 Oct 2020
Transition have been stirring up potions containing all manner of grizzly ingredients.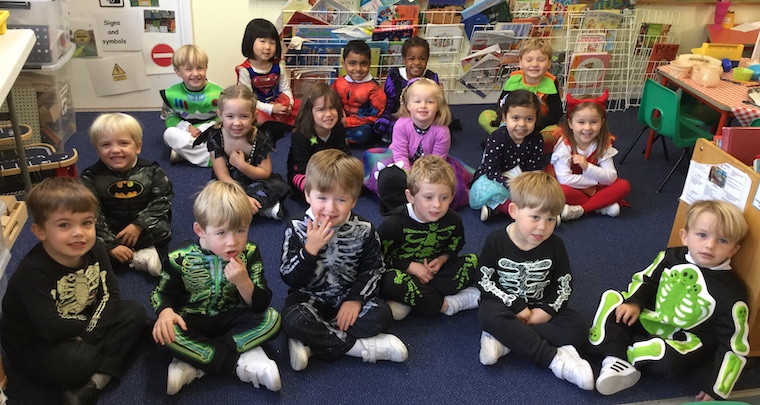 Following on from the Halloween dressing up day last Friday, Transition have had a week filled with pumpkin activities, potion making and planting.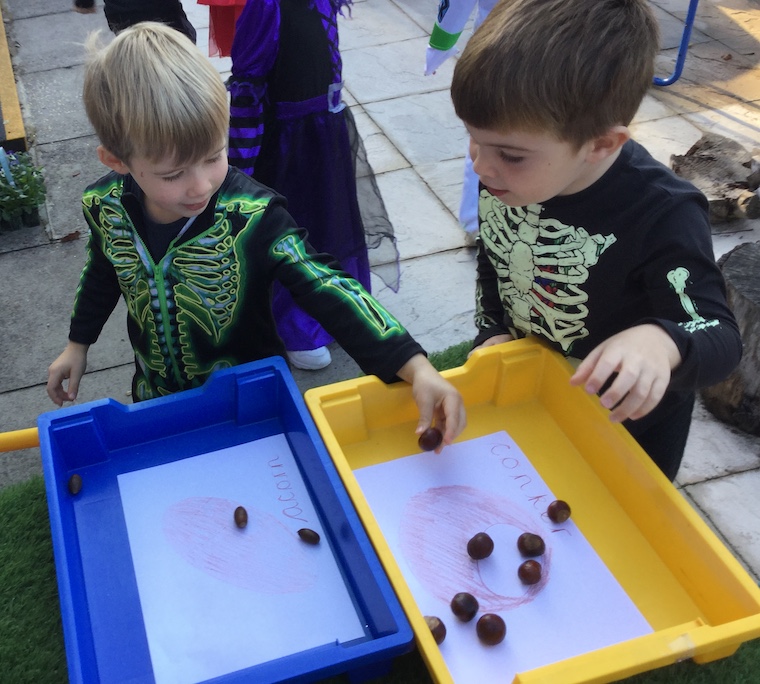 In PE we learned how to use our arms to help us jump in front of and behind the line. What a lot of jumping skeletons, witches and pumpkins we had! While dressed in their brilliant costumes, we made the most of the Autumn sunshine outside, by playing Hunt the Conkers and Acorns. With 20 conkers found, we certainly honed our counting skills - although apparently one remains hidden!
Finger Gym has involved the children placing tiny push pins into the pumpkins, moving on to using the hammers to insert the 'nails' (golf tees). They have also used the Squidz resources, pulling and stretching the rubber shapes. Inserting straws into the holed containers has developed hand-eye coordination and creativity, with the children making racing cars and clocks.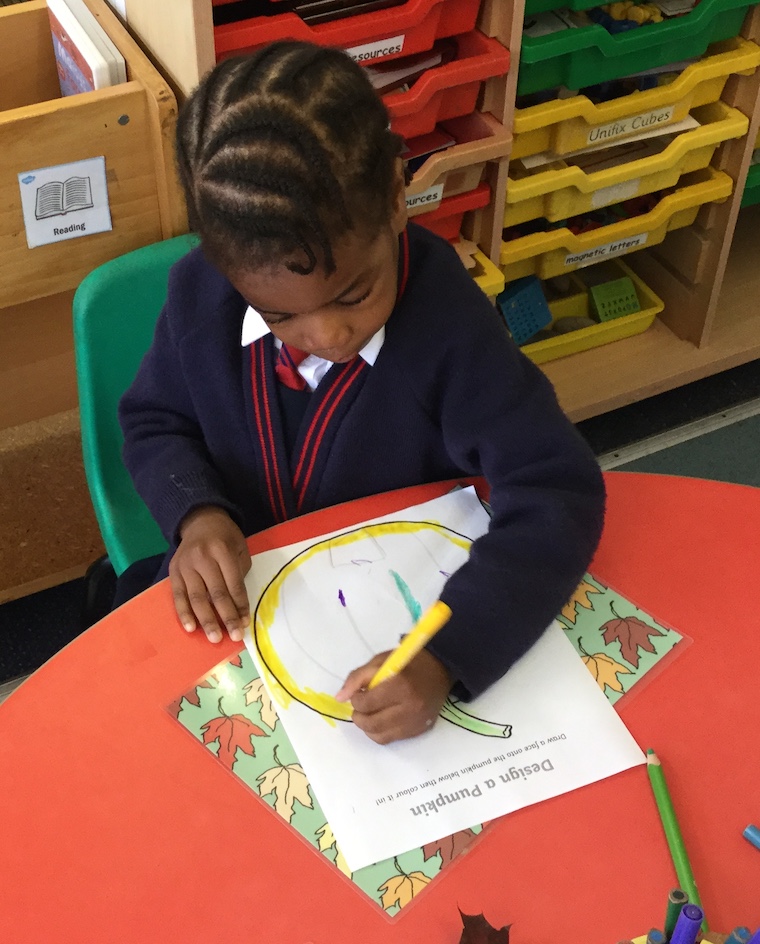 The children have loved singing our new song of Witches' cauldron, witches' hat and the teachers have had so many spells put on us this week that we decided to make our own potions, using our shiny cauldron in class. The children very much enjoyed throwing in all manner of grizzly ingredients... snakes, spiders and googly eyes to name but a few! They have decorated their own cauldrons with plenty of glitter and sparkles, and they really do look quite magical.
Our focus letter sound this week is 'e'. which of course fits quite nicely with Environmental Awareness week in school. We have talked about not wasting our food at snack time and lunchtime to great effect, and we were delighted to hear that so many children walked to school. We have also spent time making our outside environment pretty, by planting little violas into pots, which are now adorning the fence and looking beautiful as they catch the last rays of Autumn sunshine.
The children have learnt a new word - hibernation. We talked at Circle Time about hedgehogs and other animals who go to sleep during the winter. And then just look what happened! We ended up with a whole class of hibernating hedgehogs, sleeping under the leaves! I wonder whether they will stay asleep over half term?
After an enjoyable half term in Transition, filled with friendship, learning and fun, I hope that everyone has an excellent and exciting half term break.