It's a wonderful world
15 Oct 2020
The Nursery have been sharing their ideas about how to look after the world.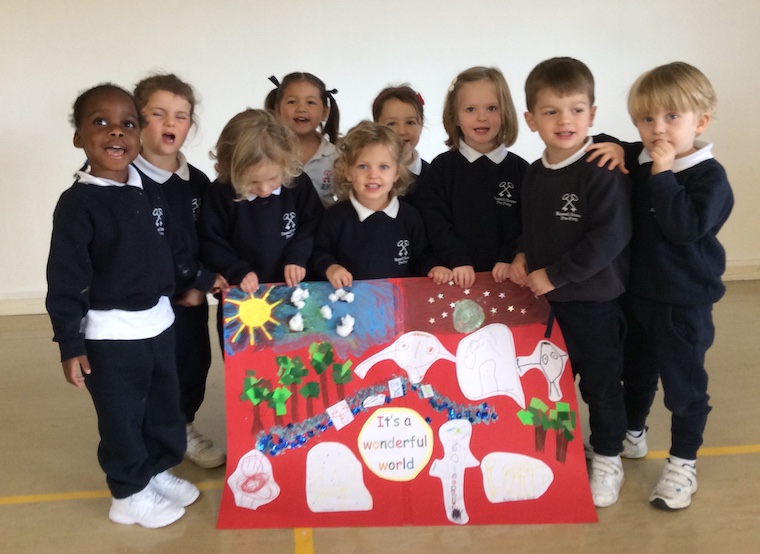 The children have been looking for bears this week while going on a bear hunt! They enjoyed making binoculars to find bears in the Nursery garden. The children were also able to show the binoculars in Pre Prep assembly when we talked about making things from junk. We made muddy footsteps by squelching through the brown paint to make footprints. The children joined in the words and phrases from the book and made their own books by cutting and sticking the pictures in the correct sequence - amazing work retelling the story!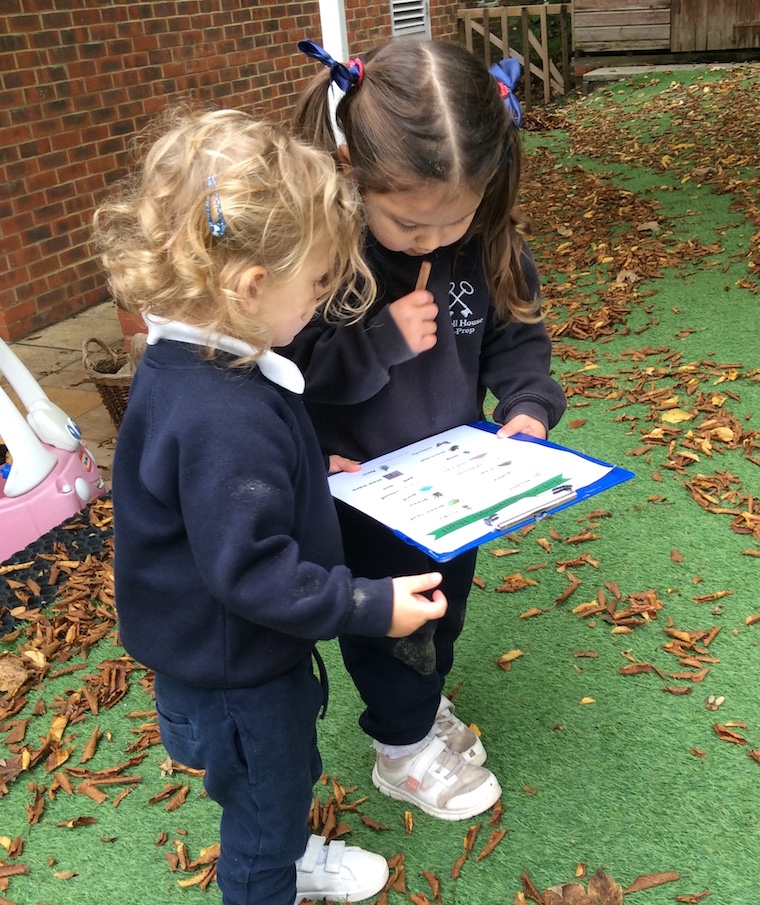 We all went on a Nature Scavenger Hunt around the school to find lots of different things - from autumn leaves to bugs. We found everything we were looking for, except a butterfly - although we did find a very long worm instead!
The children were amazing again in Pre Prep assembly when we talked about our wonderful world. We looked at David Attenborough's Youtube clip about the world and then showed the collage which the children had made. They had the confidence to talk about their drawings and pictures and then showed the children our ideas of looking after the world. These included making things from junk - our binoculars were ideal for this - and also putting rubbish into the bin and walking to school.
We also enjoyed doing 'Going on a Bear Hunt' cosmic yoga!
We hope you enjoy the Pre Prep coffee morning and we wish you a happy and safe half term holiday. We look forward to seeing you in November for another busy half term in Nursery leading up to Christmas!