Longer... or shorter?
15 Oct 2020
Form 1 have been working on length comparisons this week.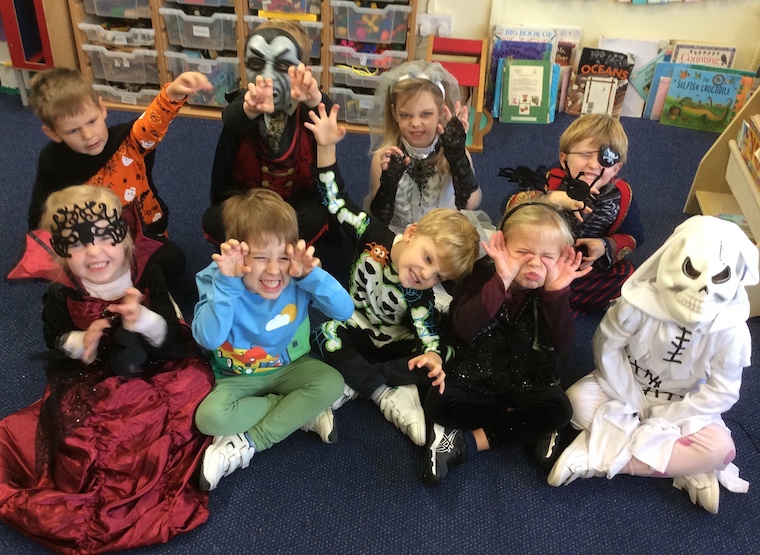 This half term has whizzed past and it has been a real pleasure to see the children working together as a team, as well as making great progress.
We have been up to so many things after all our Halloween celebrations last week. I also couldn't resist sharing a photograph of another brilliant set of costumes from all the children.
All this week the children have enjoyed thinking about and meeting some of the many people in school that help them have a safe and happy time. Mr Skinner popped his head around the door to tell us about all the work he does around the school and the children commented that he is often up a ladder fixing things.
They loved their visit to Mr McCarthy's study where they asked questions and learnt about all the things he does around the school. I think at the moment they are particularly focused on Mr McCarthy helping with parking and opening car doors - although we were able to discuss all the other jobs he has!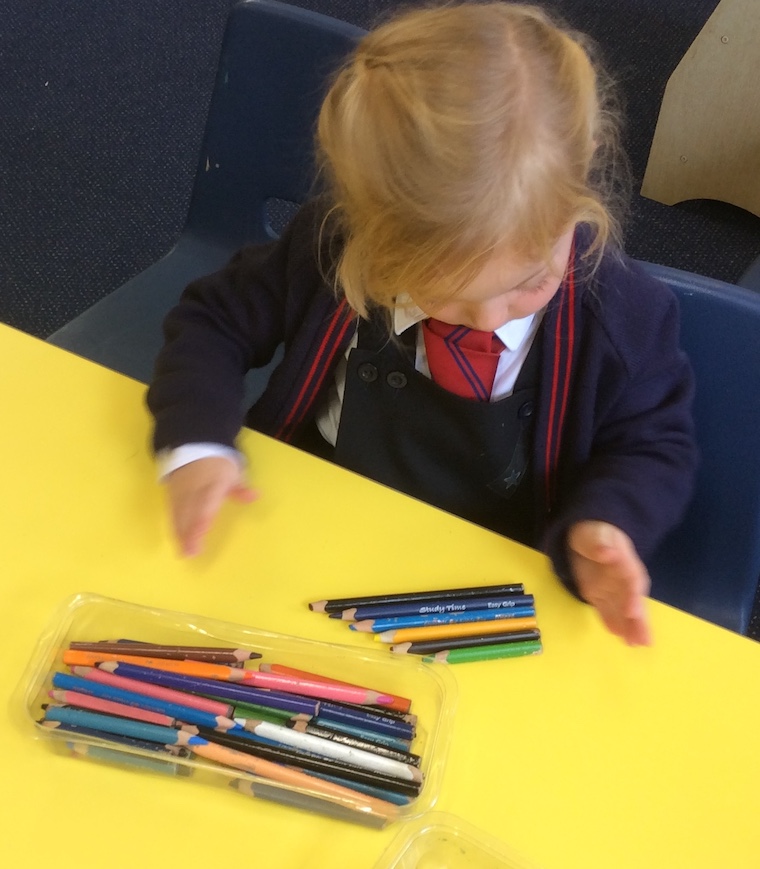 This week the children attended a brilliant Pre-Prep assembly all about the environment and they have come up with lots of great ideas of how we can help our earth, which they went on to draw and write about. Every child in Form 1 walked either all the way to school or some of the way and it really had an impact on their views and understanding of how to help our environment.
In Maths the children enjoyed making puppets based on the book Six in a Bed to encourage them to make up maths problems involving one more/less, two more/less and so on. We have also been comparing length and the fairness of measuring things starting from the same base, such as standing on the floor, laying out pencils evenly and putting different length straws in the right order. They made beautiful creations from paper and will hopefully be asking you to guess which strip of paper is the longest when they bring them home. I think they will be very excited to tell you the answer.
I hope you all enjoy our very different coffee morning on Mr McCarthy's YouTube channel. We all enjoyed making it and it even has a small outtake at the very end which I didn't know about until I watched it in full! I hope you all have a fantastic break - whether staying at home or going further afield - and I look forward to welcoming you all back in a few weeks.