Environmental Awareness
16 Oct 2020
Everyone joined in our week dedicated to raising awareness of environmental issues.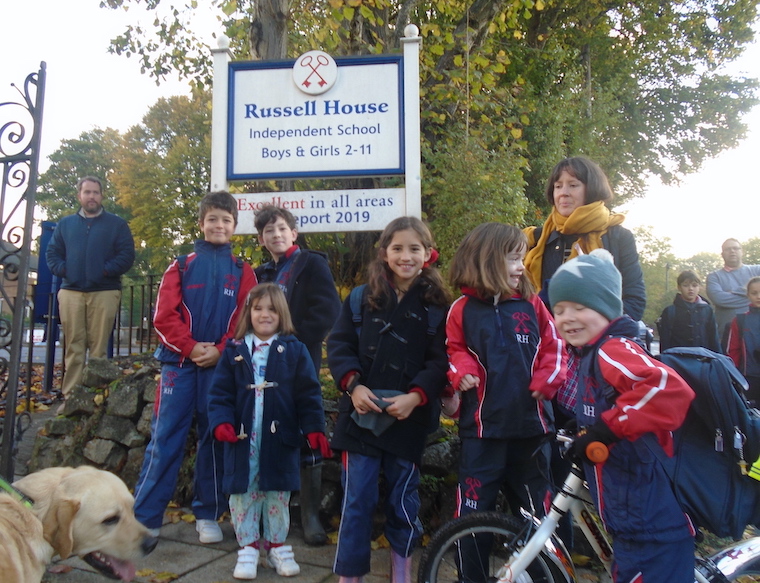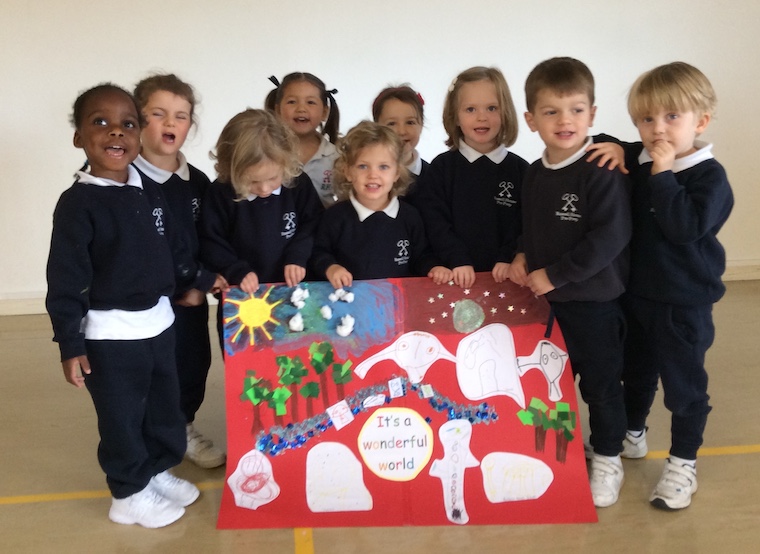 Our annual Environmental Awareness week proved inspiring and thought-provoking for children at all levels of the school.
It started with meat-free Monday when ham sandwiches were swapped with a choice of eggs or jam. On Tuesday, Mrs Carn's assembly focused on the activities of our Eco Committee and how everyone could get involved. She showed photographs of The Farm's transformation from a rough paper plan last year, to a produce powerhouse today! And yes.. there will be chickens soon. She also looked at progress made towards the Green Flag Award and reminded children of the environmental benefits of initiatives such as Meat Free Monday and Walk to School Wednesday. She then asked everyone to think about how they could contribute to Waste Free Friday.
Bright, sunny weather helped attract a spectacular turnout for Walk To School Wednesday. Longest distances walked were 7km and 5.1km by two members of Form 3. Other transport methods avoiding cars included the train, scooters and bicycles. Form 2 collectively covered the furthest distance (43km) and the winning House was Johnson, which notched up nearly 50km.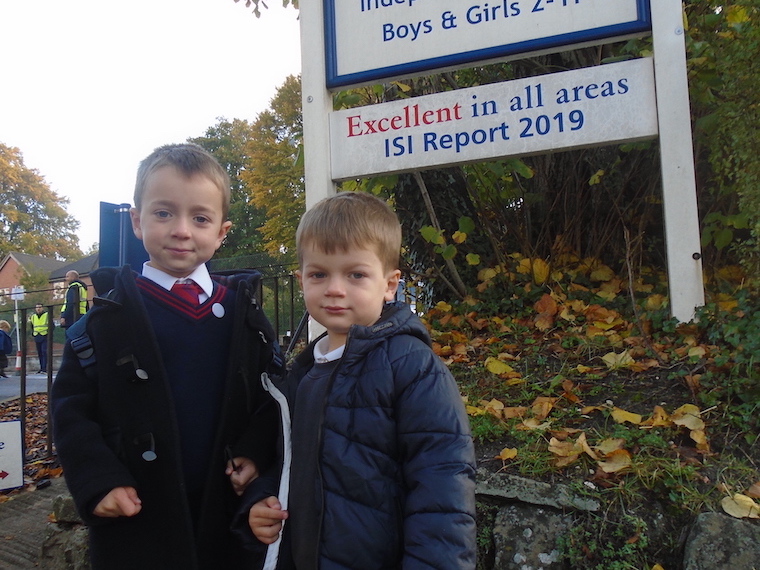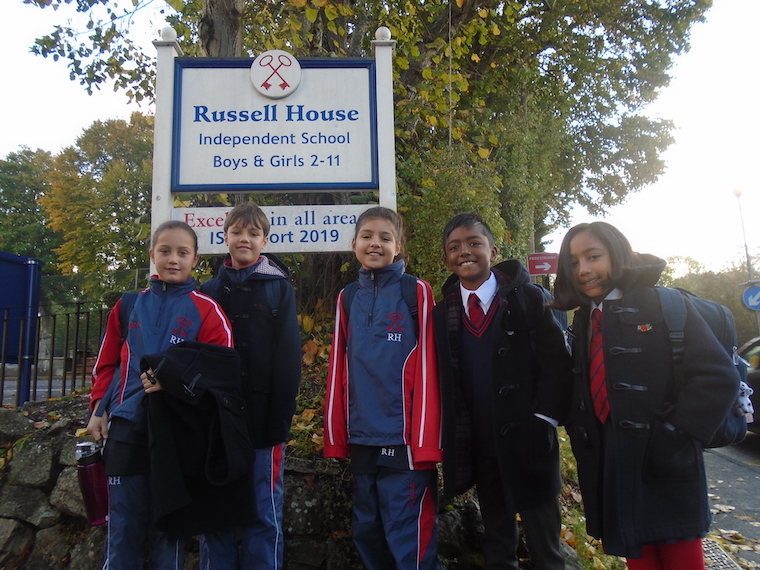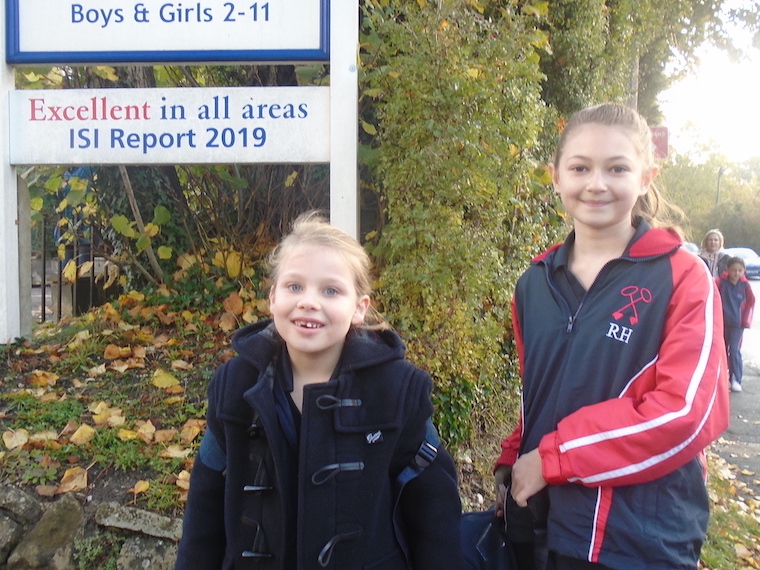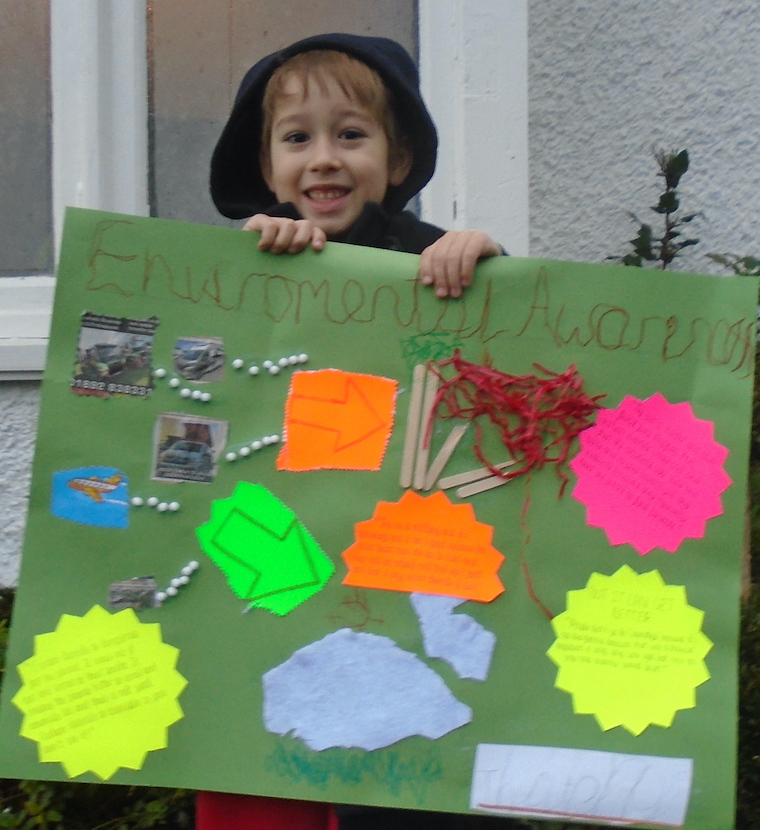 In the Nursery, the children created a large collage about Our Wonderful World and presented ideas to help look after the planet at Pre-Prep Assembly.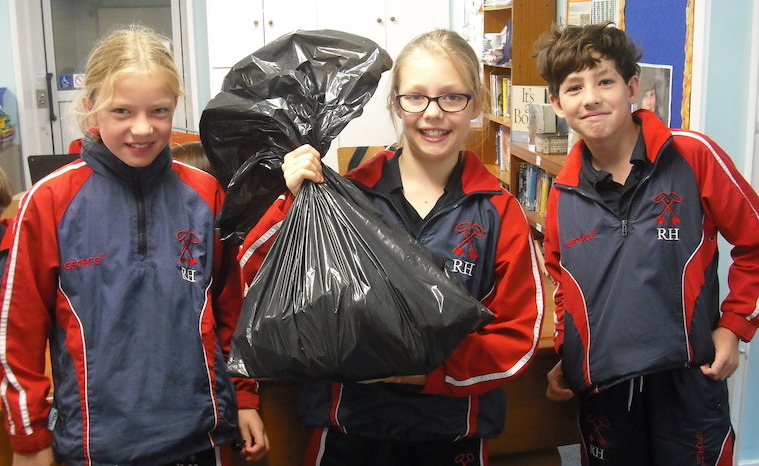 Form 7 made a concerted effort to reduce their lunch waste and managed to cut the quantity in half through careful sorting for recycling. A member of Form 1 was so inspired that he took his learning about the environment further at home and produced an amazing poster. He brought it to school and explained to Mrs Carn the damage being done by carbon dioxide from cars and planes and how polar bears and seals are being badly affected by our choices.