Sparkly fireworks and edible treats
05 Nov 2020
Robins enjoyed hot chocolate al fresco after a walk around the grounds.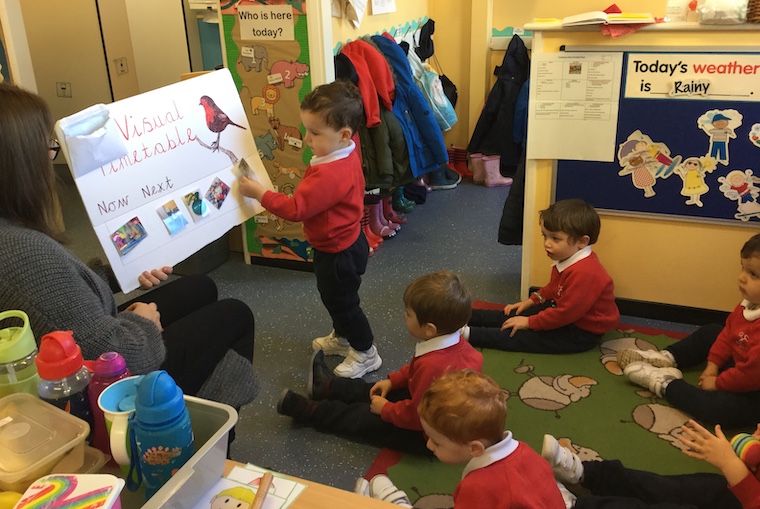 Our topic this week was Fireworks so we started the week using pine cones to make firework pictures. Our Robins carefully placed different sized pine cones to make patterns and added glitter for an extra sparkle. We even visited the 'cinema' - watching fireworks on the computer! The Robins were able to identify lots of different colours.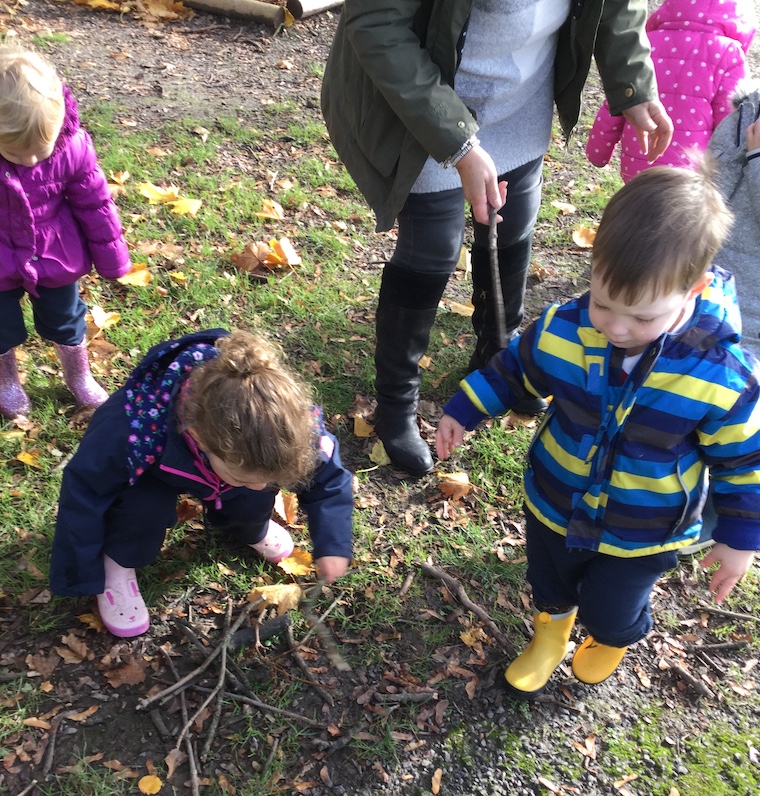 As it was very cold and damp, we all changed into our wellies and had a nice stroll around the grounds, carefully paying attention to all the coloured leaves. As a special treat, we enjoyed a yummy hot chocolate with biscuits as we looked at the stunning views across the fields. Continuing with our firework theme, we made a bonfire on the way back to class. All the children collected sticks and leaves which was great team work.
Towards the end of the week, we made edible sparklers. We rolled breadsticks in melted chocolate and dipped them in sprinkles. There was too much temptation, so we had a cheeky taste and they were delicious.
Our children have begun to notice many objects in their environment as they regularly describe what they can see - one little Robin even found his name during free-play.
We have been very busy practising for our Christmas Play and the children have enjoyed singing our Christmas songs as I said Father Christmas regularly flies over Russell House when he hears Christmas bells.