Remembrance
12 Nov 2020
This week has been one of contemplation and reflection in Transition.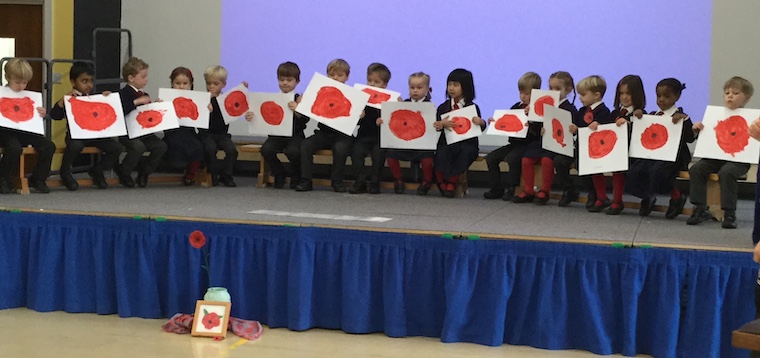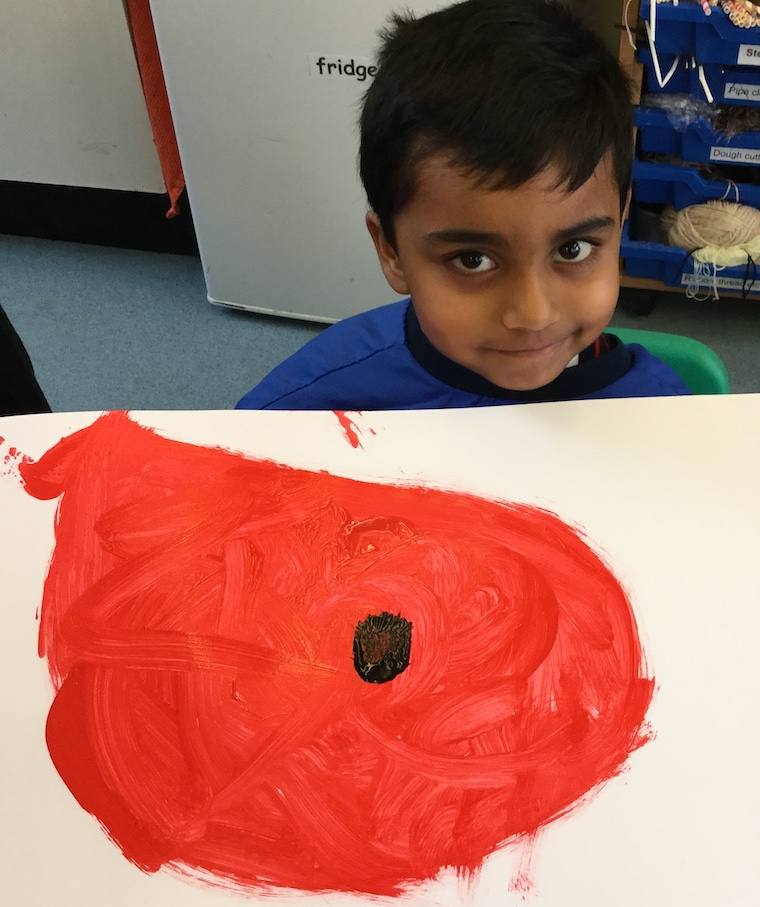 I have been so impressed at the children's understanding of why we wear poppies and the significance of Remembrance Day, not to mention how they stood in total silence for one minute on the playground as a mark of respect.
We have talked about all the brave people who sadly died in the wars, while not forgetting all those who help to keep us safe today. Consequently, we have made lots of poppies in different forms, from individual poppy badges, to colouring in poppy templates and decorating them with red paper.
The children were so keen to do this, and we produced so many poppies, that we created a very poignant 'soldier' outline, who we then filled with our lovely work. The children also painted their own large poppy onto white card, using just red and black paint and their observational skills, looking at a range of different poppies for inspiration. I think the simplicity of the children's poppy representations takes on even greater poignancy this year, while we are living in such unusual conditions.
Fortunately, it was our turn to host the Pre-Prep Assembly this week, so it was a perfect opportunity to show all our work to everyone. As the children simultaneously turned over their poppy paintings, there were gasps from the audience, rightly so. We also taught everyone our rhyme, 'I have a little poppy, as red as red can be'. I was very proud of the whole class and a big well done to the children who stood up and answered questions.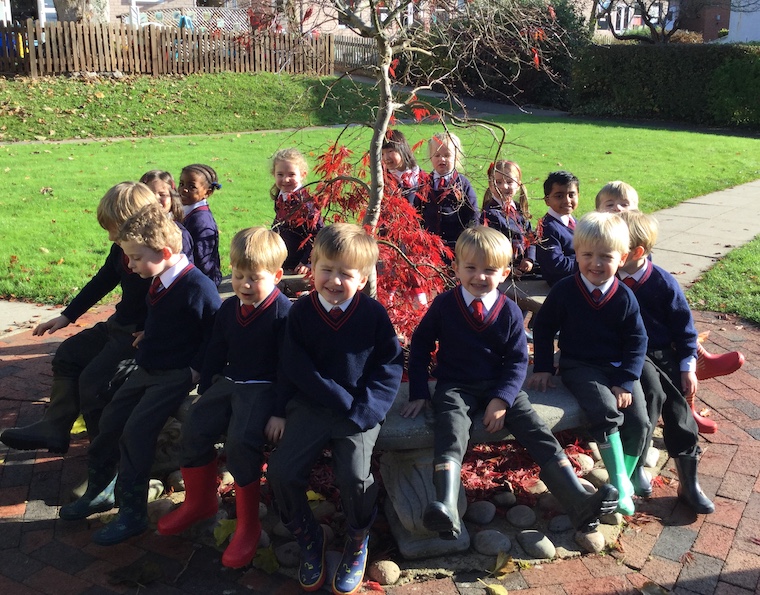 In other news this week, for Finger Gym the children have been attaching the correct number of coloured 'links' onto the numerals, and placing the correct number of gemstones onto the numbered astronauts. They have been developing their fine motor skills by completing a giant dot-to-dot outside.
Our focus letter sound this week is rrrr, so there has been quite a lot of growling going on and super suggestions of words starting with that sound; robot, road and run to name but a few. Of course, there have been super drawings from the children on the whiteboard to boot!
After all this hard work, we just had to seize the moment to don our wellies and enjoy the Autumn sunshine. So off we went on a Magical Mystery Sensory Walk , experiencing the last of the sun's rays, listening to the birds and crunching in the leaves. The children were so surprised when I led them around the back of our building... but not nearly as surprised as our friends in Form 1, when they saw all our faces appear at their windows!