Traffic jams and poppy biscuits
12 Nov 2020
A chalk road in the Robins' garden has led to lots of fun this week.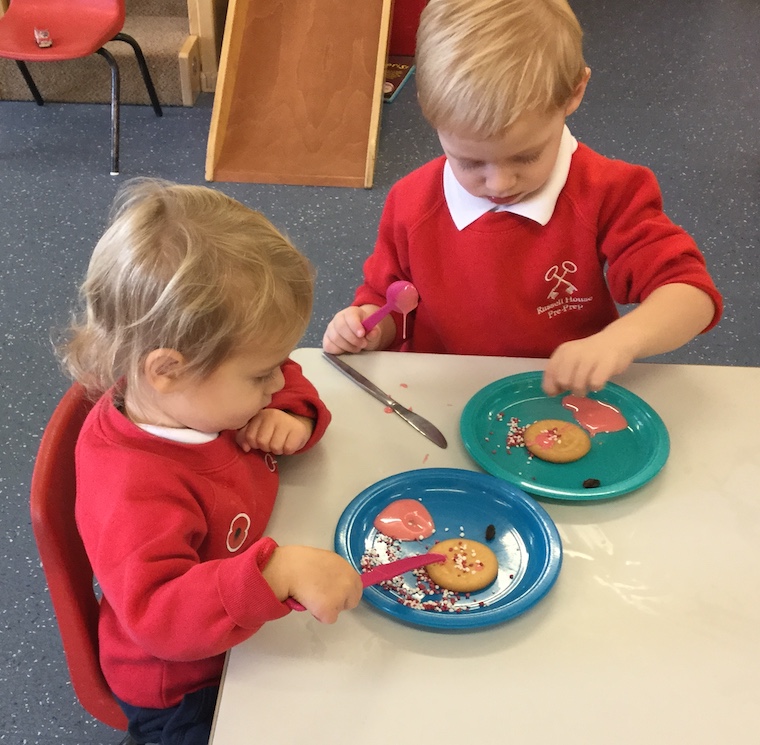 Our topic this week was Remembrance Day and the children took part in lots of activities to help them understand why we wear poppies.
At the beginning of the week we went for a lovely walk to collect some crunchy leaves. The children enjoyed using the leaves to make their poppies and it was lovely to see how proud they were to hold them during our one minute silence to remember all the people who have lost their lives.
Our Robins made poppy biscuits and very carefully used knives and spoons to spread the icing over the top. They watched a Remembrance video on CBeebies and enjoyed seeing bunnies jumping through the poppy fields.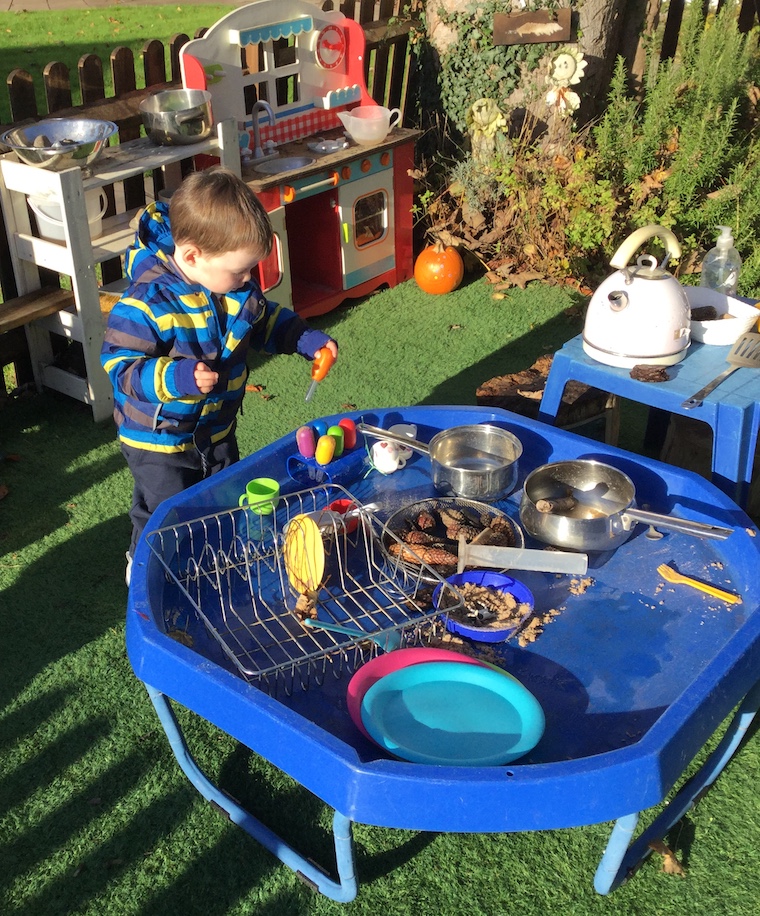 Our Christmas activities have begun in earnest! The children were very creative and had so much fun decorating Christmas bags and calendars. We have been practising for our Christmas concert and, I must say, the children are trying very hard to learn all the new songs.
We have spent a lot of time outside this week exploring the new resources in the mud kitchen. Unfortunately, there was a big traffic jam in Robins as so many children were trying to drive to the shops! It was all okay in the end, as some of the children returned with some yummy ice-cream. Our Robins have had so much fun, playing on the chalk road and it was lovely to see the children identifying numbers in their play. One of our Robins was able to match numbers to the correct car park spaces - fantastic!
One of our children had a birthday towards the end of the week, so we all enjoyed birthday biscuits and, for an extra surprise, we had a lovely hot chocolate break on the field.