Location, location, location
18 Nov 2020
Form 2 have been using atlases to locate various cities on the map this week.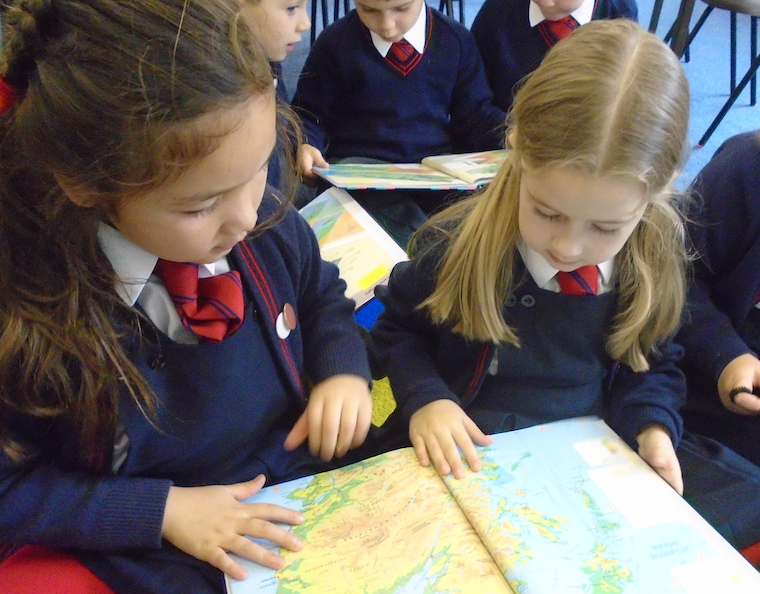 In Maths Form 2 have been learning about positional language and giving clear directions. The children had to give precise instructions to their partner to reach a particular location. It was a lot harder than it looked!
Locations have also been the subject of Humanities when the children used atlases to locate various cities on the map.
In Science, the children completed a digital task identifying materials. They moved arrows to the correct material to identify it. It was quite tricky but everyone completed it. It was lovely to see the children helping each other and working together with partners having completed the initial task. Well done, Form 2.