A circle of kindness
19 Nov 2020
Kind words have been bringing lots of smiles in Form 1.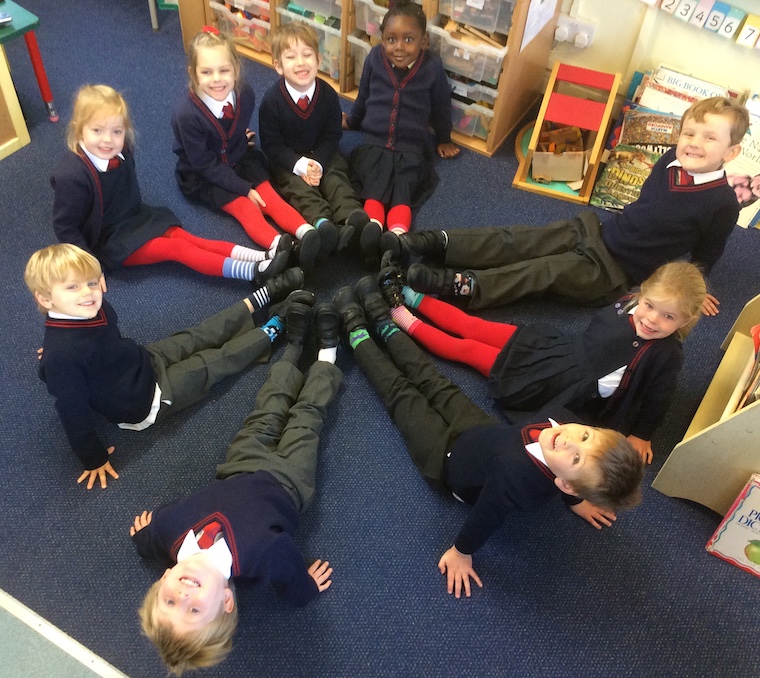 Odd sock day was lots of fun and a perfect way to remind the children of the importance of showing kindness to one another and to think about how others might feel, especially as this is the age when children naturally begin to show empathy towards others.
The children demonstrated this to me by their ability to categorise pictures into 'being kind' and 'being unkind' and more importantly they were able to explain their reasoning. I was very proud of the children when they stood up in assembly and explained to the audience something that was kind and something that was unkind.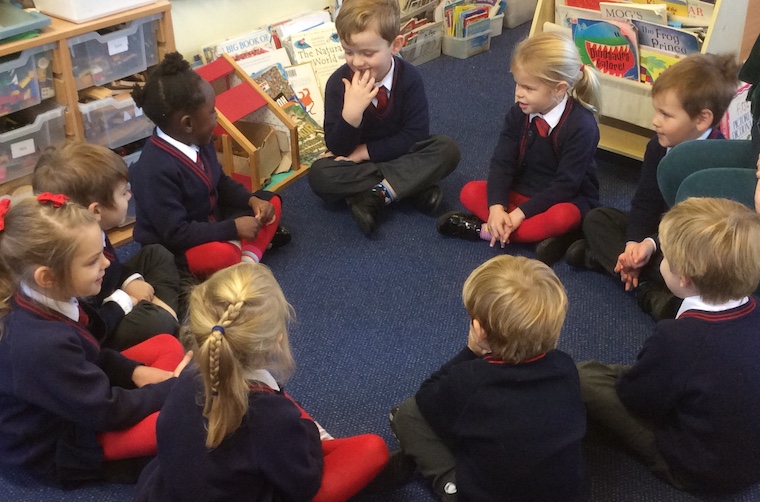 Another lovely moment back in class was hearing them say something kind to the person sitting next to them such as 'I like playing with you', I like being your friend' and some quite naturally said 'I like your socks'. It brought lots of smiles to all the children's faces.
In Maths we have continued to work on 'taking away' number sentences and, as you can see from the photographs, the children are using 'ten frames' to help them with simple written calculations. All the games we have been playing have fed into their learning and consequently they are ready to tackle written work which they approach with confidence. They were all very proud of their results and stars were given for working so hard.
You might also notice from the photographs that GLITTER is starting to make a daily appearance in Form 1, which means only one thing - CHRISTMAS is coming!!!