Aliens and Asteroids
19 Nov 2020
You won't believe what landed in Transition this week!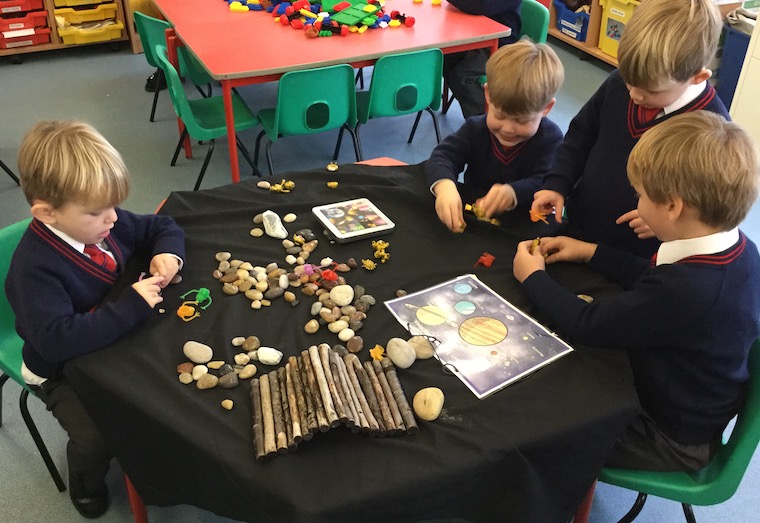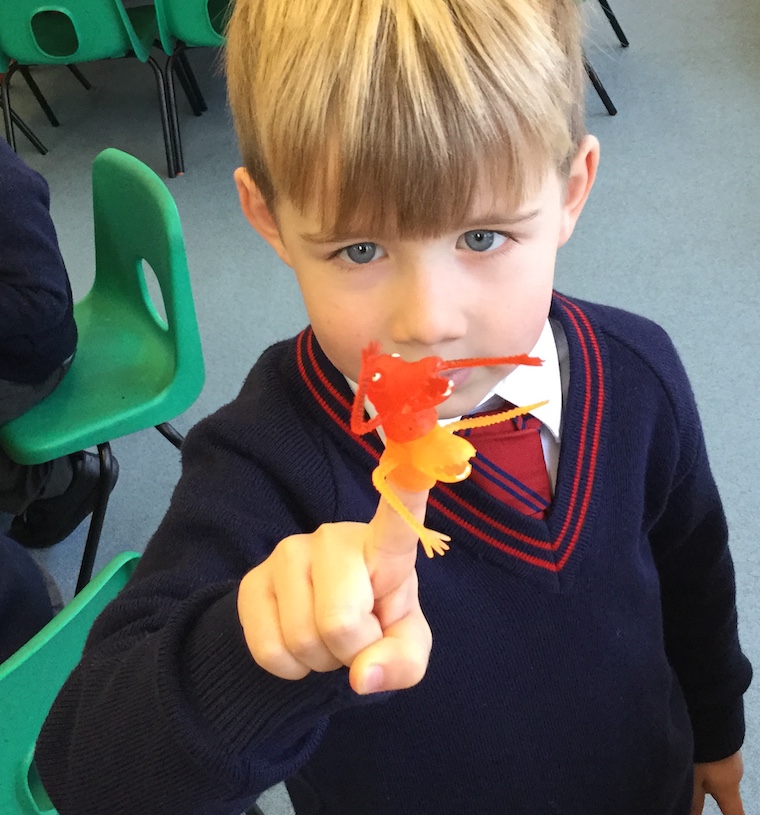 One of our favourite books this week has been Q Pootle 5 in space by Nick Butterworth, a super story of some very artful aliens. Inspired by the story, imagine the children's amazement when they saw that some aliens had landed in the classroom!
The children have gone on to enjoy lots more activities involving space and sky. They took great time and care assembling their own colourful rocket collages, with rockets now zooming off into the sparkly, starry night skies, with some children adding the letters of their name to their rocket's windows.
They have been also adding the correct number of stars to alien pictures and placing the correct number of gemstones against the numbered stars. We all enjoyed listening to The Planets: Jupiter by Holst, during our snacktime and we have sung various songs such as Five red rockets, flying round in space. Space colouring sheets have been completed, while Finger Gym exercises have seen the children 'weaving' strips of foam under cooling racks, as well as peeling off shiny stars.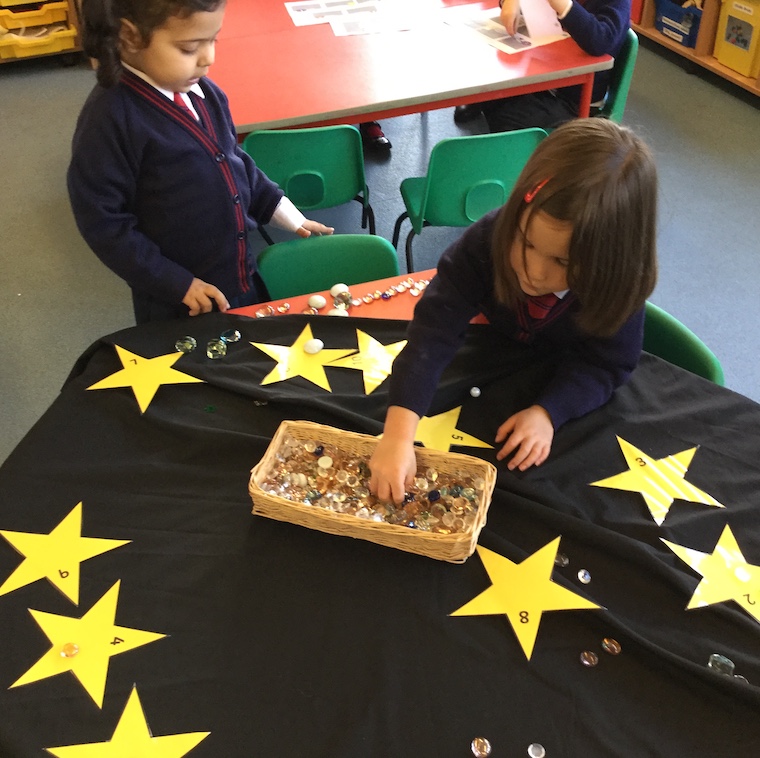 Our Nativity rehearsals are coming on a treat and trying on our costumes brought such excitement earlier in the week. We are delighted with how the children are singing all the songs, remembering where to sit and stand and delivering their lines with such gusto. There was more practice at being on the stage on Wednesday as we hosted Pre-Prep Assembly again, this time sharing the time with Form 1. We showed some of the amazing artwork the children have completed during the Autumn Term and taught everyone our song Witches' cauldron, witches' hat. We tried to make them disappear, too!
Odd socks day was great fun, with an array of colourful socks in the classroom! We have had a particular focus on being kind friends this week, supported by two books, Don't be a bully, Billy and Give that back, Jack. Our older children have kindly drawn cards for their new buddies in Form 7, who will be looking out for them once they move into Form 1.
Our focus letter sound for this week is 'mmmm', so don't forget to keep practising at mealtimes, everyone!