Celebrating Diwali
19 Nov 2020
The Robins made colourful patterns with leaves for their rangoli table.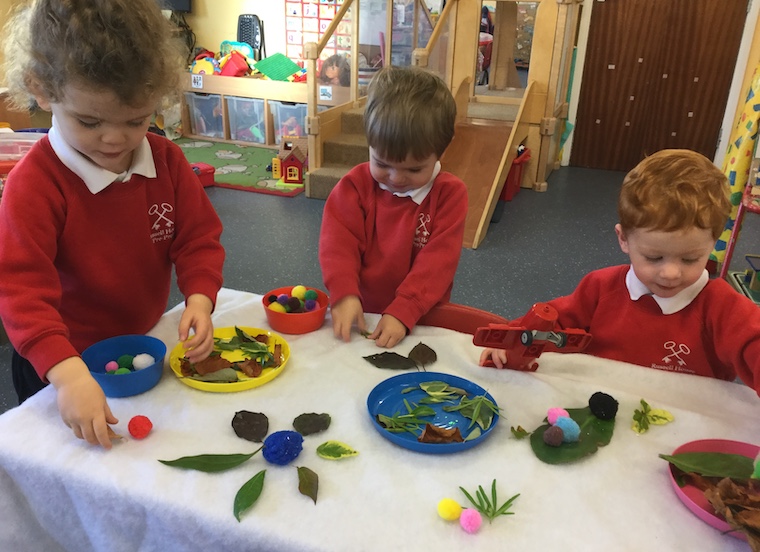 Our Topic this week was Diwali and our children have had a very busy and creative week. On Monday we went for a lovely walk around the school grounds to collect leaves for our rangoli table. The children enjoyed using the leaves to make a variety of patterns. We spoke about size and the Robins were able to share which leaves were the biggest and smallest.
Following on with our Diwali topic, we made yummy colourful cakes and we watched a video which explained the story of Rama and Sita.
We had a surprise this week as we received a letter all the way from the North Pole. Father Christmas has heard about our fantastic Christmas concert, so he is going to send his elf 'Elvis' to Russell Robins to join in with all our Christmas activities. Our Robins are very excited and cannot wait until he arrives next week.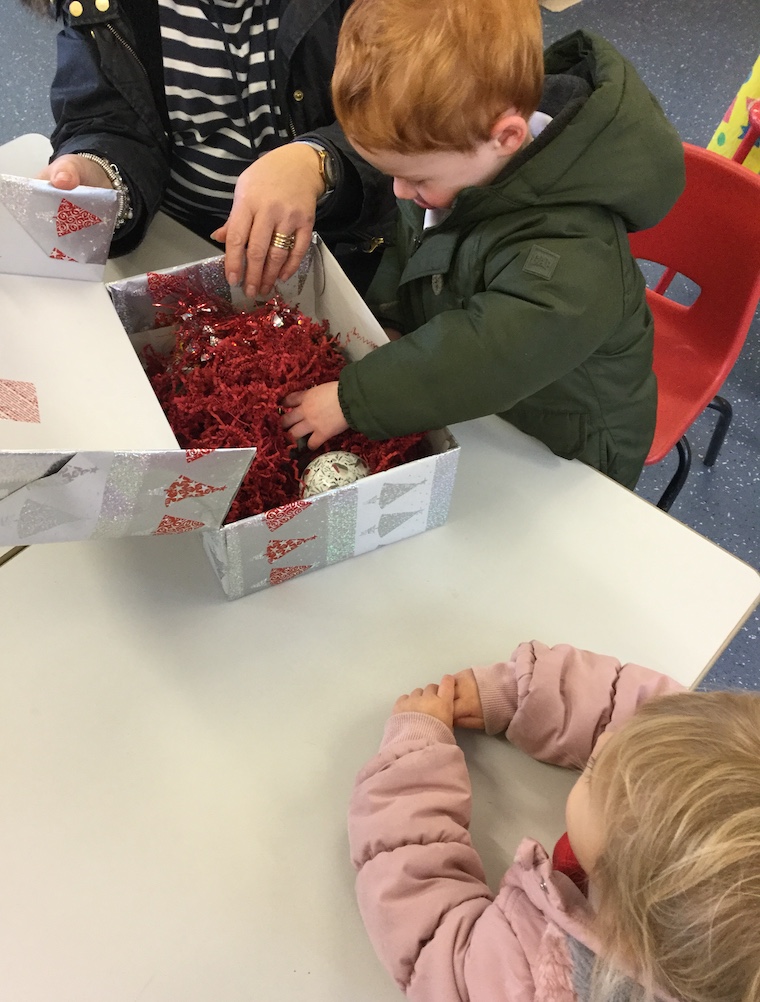 It was Odd Socks Day on Wednesday for Anti-Bullying week, so we all came to school dressed in odd socks. We sat in a circle to look at our socks during carpet time and it was lovely to see all the different patterns.
The children are very proud of their Christmas bags and enjoyed wrapping presents to pop inside.
There has been a new addition in Robins this week... The What's Inside? box. Our Robins were thrilled to rummage around inside to see what they could find. It was lovely to see the children sharing and passing the box around the table to their friends. There were a variety of Christmas themed objects and all the children were able to describe what they had found.
Our Robins thoroughly enjoy playing on the chalk road, so we thought we would extend their play by adding a ticket machine. The home corner has been very popular this week and was great to see the children being so imaginative in their play. This area promotes communication and language as children play alongside each other. I am sure our Robins will enjoy baking lots of cakes for their new Christmas friend next week.