He's here... Elvis the Elf!
26 Nov 2020
The Robins have had a busy week with their Christmas friend.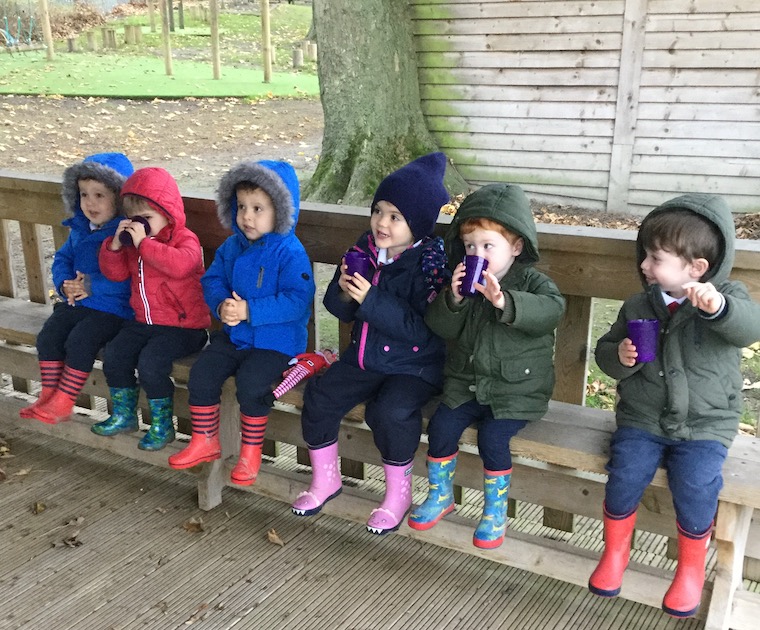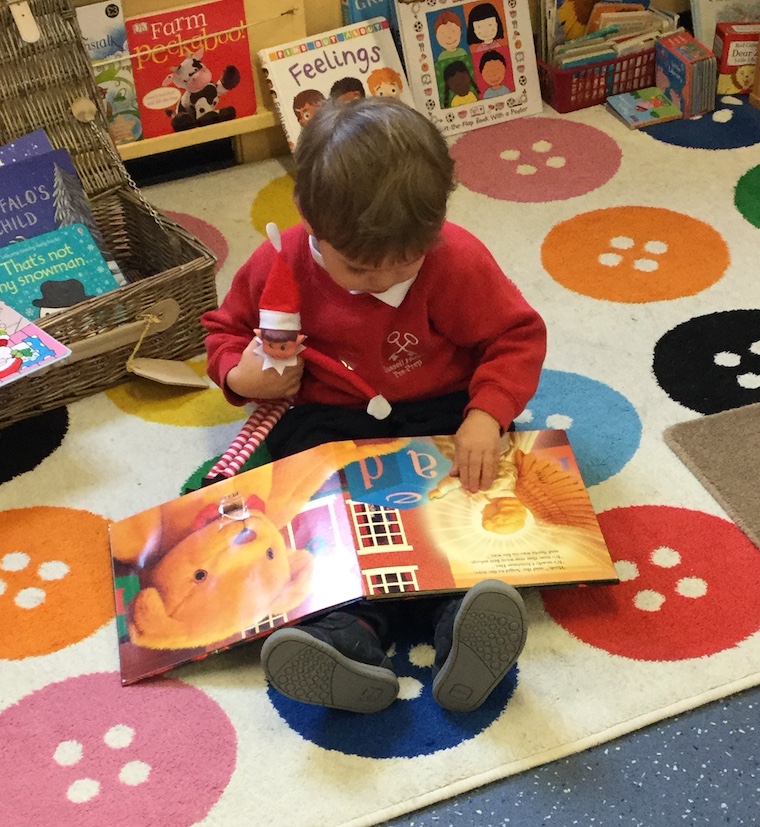 Our topic this week was Our Favourite Book. The children were very excited when they saw our Christmas story basket with lots of stories inside.
It was lovely to see all our Robins dressed in their Christmas jumpers on Monday for our Christmas concert. They all listened well and enjoyed our Christmas story and songs.
Elvis the Elf made an appearance as he knew all the Robins would be together. We knocked on the box and he jumped out! The children have had a busy week with their Christmas friend. One of their favourite activities was dressing the Christmas tree. It was lovely to see the children sharing the decorations and working together.
Carrying on with our Christmas theme, we decorated Christmas crowns for our party. The sensory Christmas tray was enjoyed by all. Some children had fun weighing the baubles which was great as they remembered some of our mathematical language, such as 'more than' and 'less than'.
This week we made Christmas cupcakes and the children were very creative with their toppings. As a treat, we had a cheeky taste at the end - and so did Mr McCarthy who came to visit us.
We have been very busy exploring the school grounds and visiting the sheep in their field. As it was too wet to sit on the benches, we had our hot chocolate drink in the Outdoor Classroom. The Robins enjoyed this so much and asked if we could go again next week.