Can we keep Teddy dry?
02 Dec 2020
Form 2 have been testing whether various materials will protect Teddy in the rain.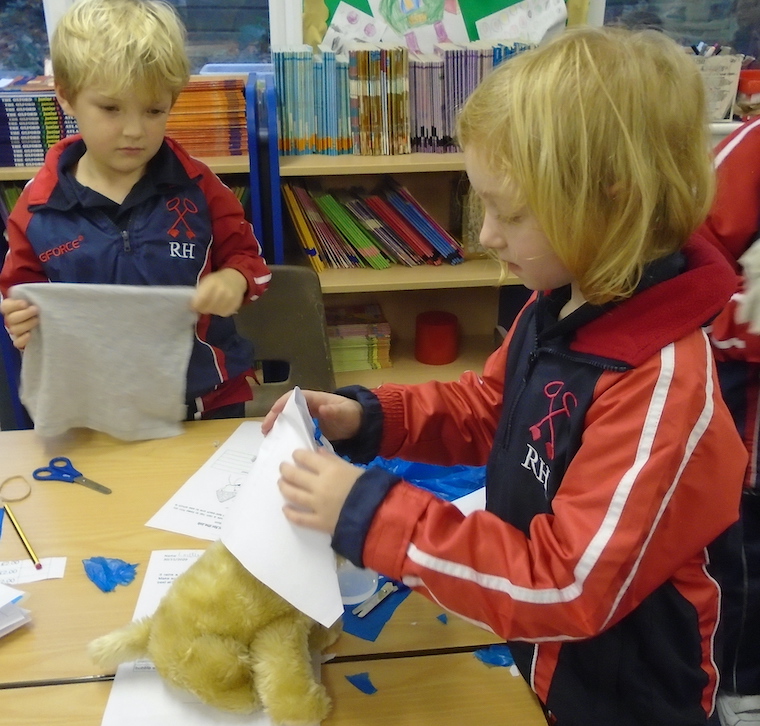 This week the children have been writing a story about the Three Billy Goats Gruff. They acted the beginning of the story and then wrote it using adjectives. They really enjoyed acting the troll and we had some very scary trolls in the classroom.
In Maths, the children are learning their two and five times tables, consolidating o'clock, half past and quarter past and learning how to give change. We played What's the time Mr Wolf? at the end of the lesson and opened up our class shop. Form 2 managed to sell around half of the items in the room!
In Science the children carried out an investigation to test whether materials could keep a teddy dry. They estimated whether they thought the materials would be waterproof and then tested each material in as fair a way as possible. The children made a hat out of the materials and squirted five drops onto the hat using a pipette.