Colourful Christmas Capers
02 Dec 2020
With the Christmas tree and Advent calendar in situ, excitement is mounting in Transition!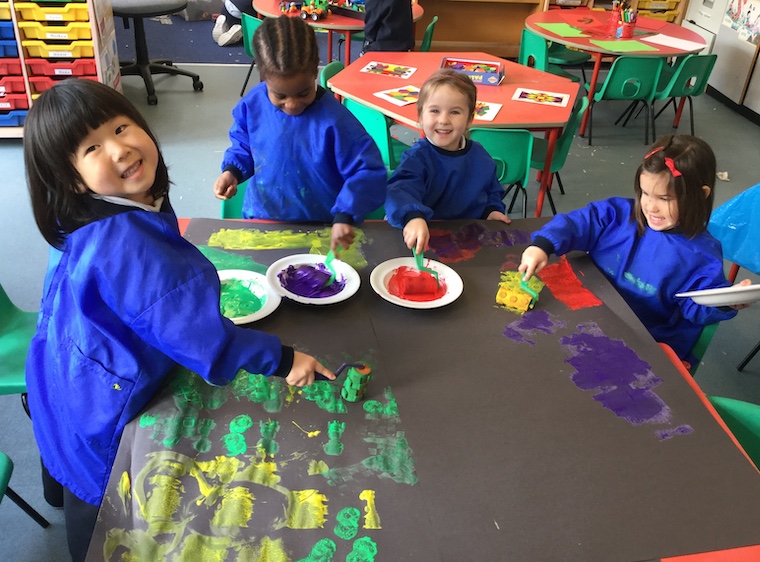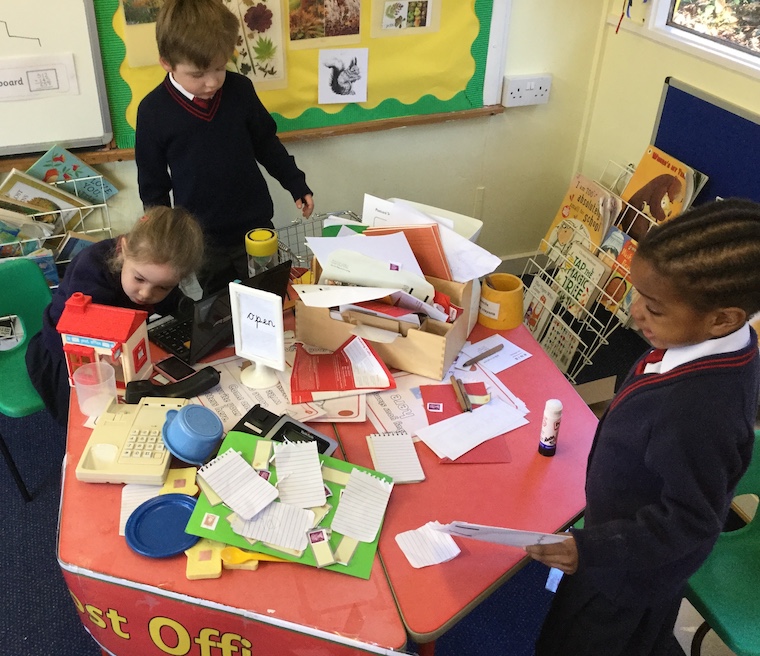 Our new Post Office opened on Monday and has already seen a flurry of customers posting letters, cards and parcels, hoping to beat the queues before Christmas. Stamps have been added to envelopes, which have then been checked to ensure they can be posted through the standard letterbox, and parcels have been weighed.
Christmas cards to our families have been carefully crafted, using coloured dot markers. Our calendars for 2021 have been decorated, ready for the children to bring home as Christmas gifts in their personalised portfolio, along with all their amazing artwork created this term.
Bauble templates have been coloured in, and paper chains created to adorn our walls. The highlight of our week was festive baking when we assembled Rudolph the red-nosed reindeer biscuits. One of our children couldn't wait to get his reindeer home, and enthusiastically sampled him as soon as he left the playground! The consensus was that they were delicious.
Our focus letter sound this week has been the ggg sound, with suggestions of Grandad, garden, guinea pig, game, guard, goat, gate and gust to name but a few words beginning with it. We all enjoyed listening to water gurgling down the plug hole from the sink in the classroom. Do have a listen when emptying the children's bathwater!
Finger Gym has seen the children giving their people haircuts, with quite a few short back and sides going on! In addition, they have used the tiny spoons to fill miniature tea sets with rice. Great for developing hand-eye coordination, even if we did end up with quite a bit on the floor!
A super competitive game of Dominoes helped everyone recognise dice patterns, as well as being good for illustrating turn-taking. After such a busy and fun week, that also saw onion sets being planted and lots of exploration of colour through paint, I hope everyone has a super, restful weekend!