Rudolphs move in!
03 Dec 2020
This week saw a herd of reindeer, all called Rudolph, sitting on the Form 1 carpet!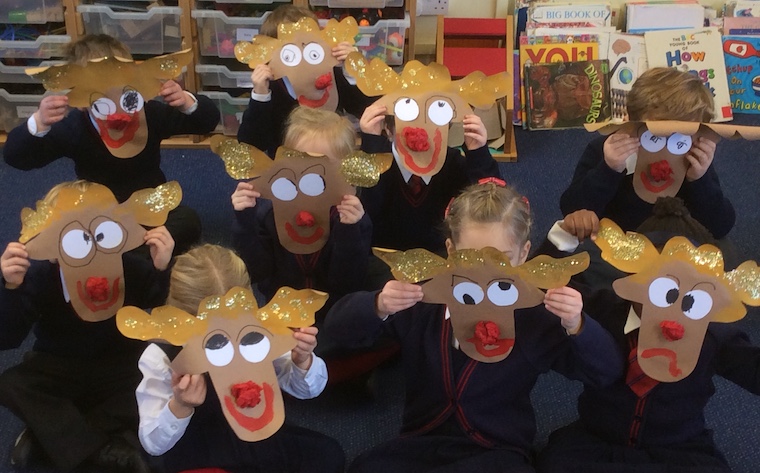 Looking at the expressions on all the Rudolph faces, I think Rudoph has been completely overwhelmed by everything Christmas. However, that is certainly not the case in Form 1. The children have been incredibly busy and loved every moment preparing for Christmas.
Advent calendars have been made which, every day, involves them counting how many sleeps left before Father Christmas arrives. We also have a challenge each day which our very large elf holds in his numbered pocket. These include singing Jingle Bells, working out how many days to Christmas and remembering what the three kings brought as gifts.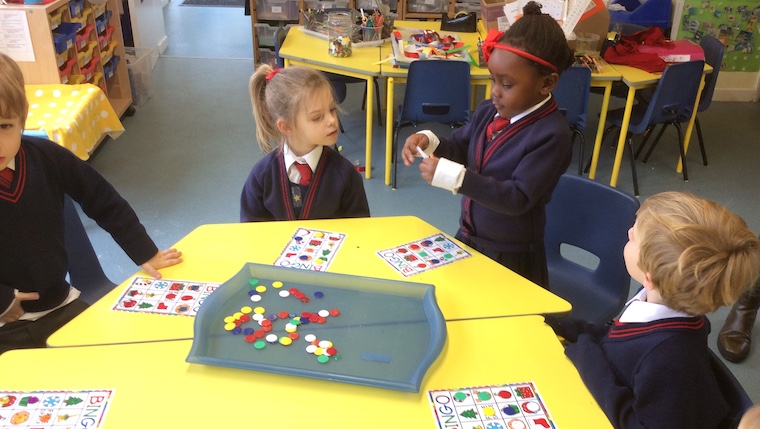 The children loved taking turns at being the bingo caller during our game of Crimbo (aka Christmas bingo) and shouting out 'Crimbo' when they filled a line on their cards.
They have also been making paperchains, some of which stretch almost out of the door, and which now adorn our classroom. They have put the finishing touches on their Christmas cards to you and making presents. Shhhh…. It's a surprise.
Independence and kindness is always top of the agenda in Form 1 and I just had to show you (in one of the photographs) how they help each other do up their aprons. Bless!
At the end of each day, the children have been thrilled to sit and listen to a Christmas story by the light of our Advent calendar, the favourites of which have been The Night Before Christmas and Mog's Christmas. Happy Christmas everyone!