This is crate fun!
03 Dec 2020
The Nursery children have been playing imaginative games with crates this week.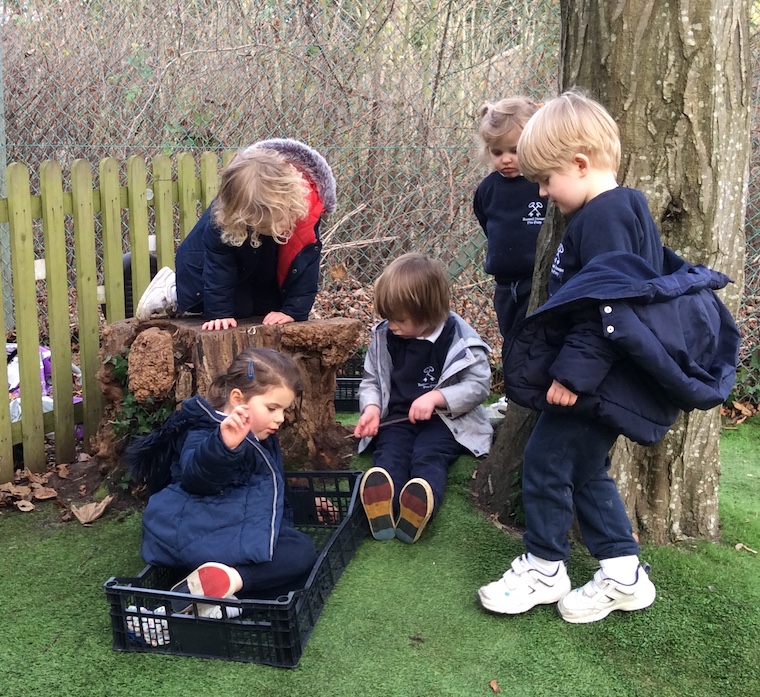 Games included buying ice creams at the ice cream shop, as well as making beds for sleepovers at each other's houses. They also had a great game of hide and seek by hiding in the upside down crates! And on Thursday, they had a very rainy play outside.
There have been lots of Christmassy activities too. The children have been creating Christmas goodies and surprises to bring home next week. They added glitter to their play dough to make Christmas cookies for myself and Mrs Sayers, making shapes using the Christmas cutters.
We are looking forward to our party next Tuesday - don't forget that all children are invited. Those not usually in on Tuesdays can arrive at 10.15am and be collected at 12. We are visiting the winter fayre and Santa's grotto, as well as having party games and party food!