Supermarket sweep
07 Jan 2021
Transition's village shop has had a steady stream of customers this week.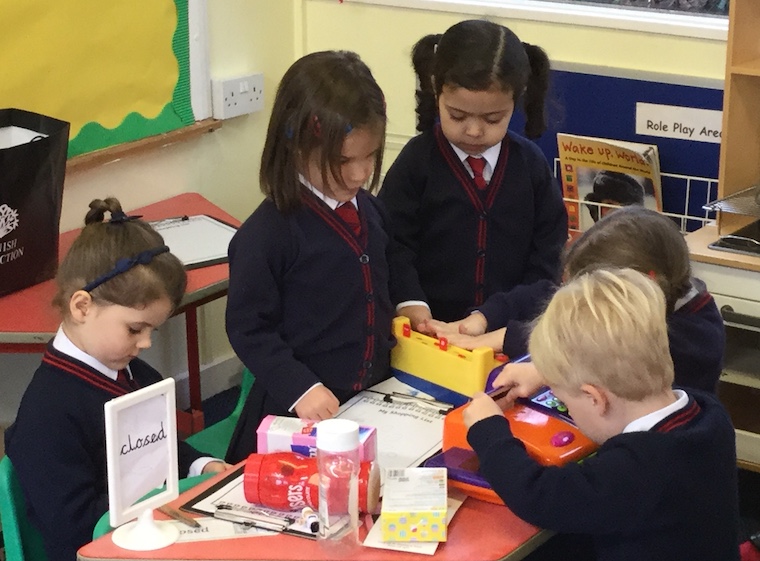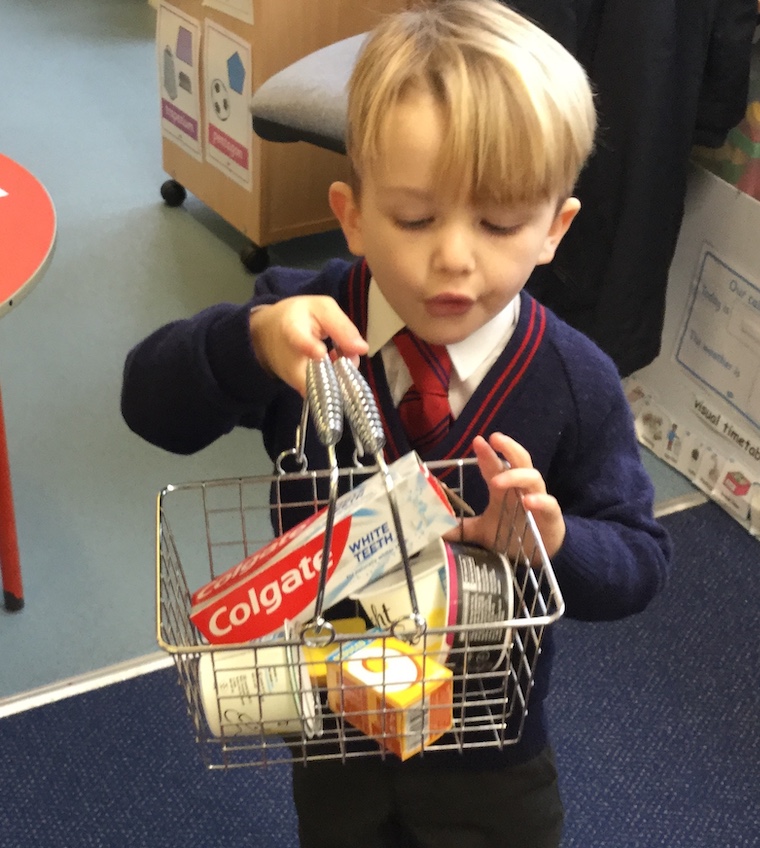 Well, the weather outside may be dark, cold and wintry, but it is as if the sun has been shining in Transition, with the arrival of happy, smiling children into the classroom.
With our helpful role models in the older children, our new friends are all settling in beautifully, taking on new routines and exploring the classroom with confidence. Already, they have all coloured in little outlines of themselves, ready for posting daily into our post box for self-registration.
We have started thinking about how we are all different, reminding everyone that this is what makes us all special. Accordingly, the children have started work on their self-portraits, using a mirror to determine their skin tone and the colour of their other features. I look forward to showing you their completed work over the coming weeks, so you can guess who's who. Some children have also played with our toy families, sorting them into groups, while others have studied our emotions stones, determining differing expressions on the various faces.
Our Village Shop role-play area has seen a steady stream of customers, who have been thoughtfully preparing shopping lists and stocking up on essentials. Helpful checkout staff have scanned items and handled credit cards and cash.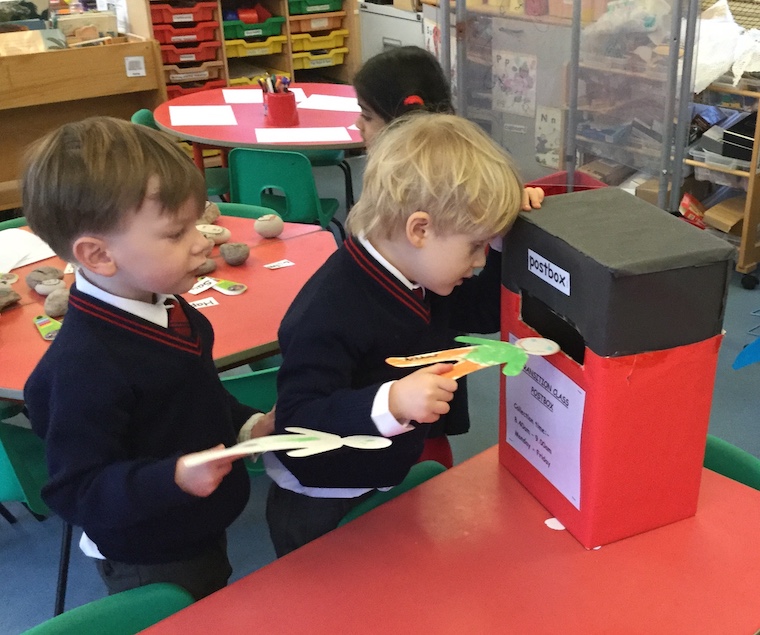 Our focus letter sound in class is 'o' this week, with super ideas of olives, octopus, orange, on/off and octochime. Our new children will be bringing home their new Letter Sounds Dictionaries, so they can start cutting out pictures from magazines and drawing pictures of items with this initial sound, to assist their early literacy skills. Please remember to keep these books at home.
Finger Gym activities have included the children using lettered pegs to match up with the letters of their name, constructing with Octons and using the lacing cards.
Well done to everyone on a super start to the Spring Term!