Our favourite things
08 Jan 2021
It was lovely to welcome some of our new Robins this week.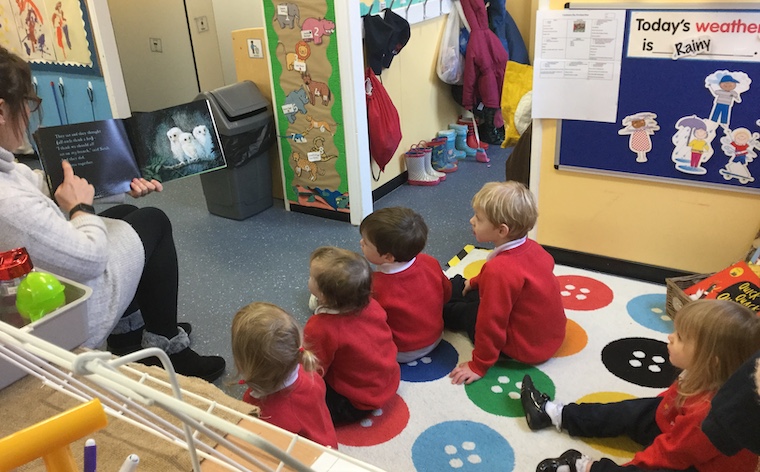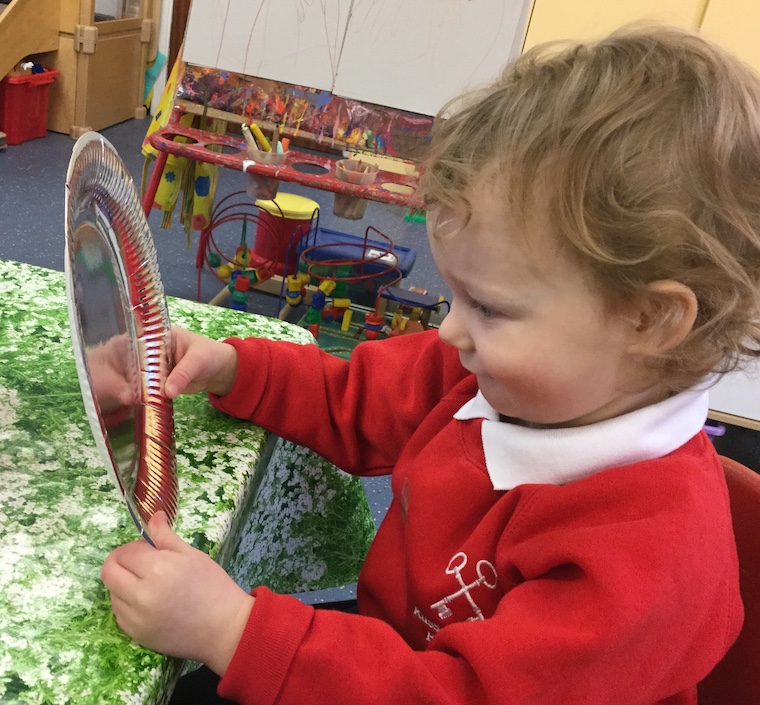 Our existing children have been so welcoming to their new friends. We read the Owl Babies to settle some of our new children and they enjoyed the part when the Mummy Owl returned, swooping through the trees.
Our topics were All About Me and My Favourite Things. As part of our topic, we made special mirrors using paper plates, wool and pipe cleaners. The Robins liked using a mirror to identify their hair colour. The red wool was a fond favourite, so some Robins decided they would also like a hint of red!
The Robins remembered the magic word abracadabra to turn our visual timetable into our Talk for Learning poster. The children enjoyed describing the pictures and they were able to make links from home.
The Robins listened very well during our games in the Russell Hall for PE. We pretended we were snakes as we went in and out of the cones. The children also had lots of fun throwing bean bags as they made a loud noise.
On our walk around the school grounds, we discovered lots of rabbit holes. The sheep were busy grazing in the field, so we all ran over to see them. On our way back, we walked through the woods and saw a freight train. It was very noisy, so one of our Robins told us that it was Diesel from Thomas the Tank Engine.