Welcome to the new term!
08 Jan 2021
The Nursery have had a busy week with drippy gloop, play-dough cakes and icy snow.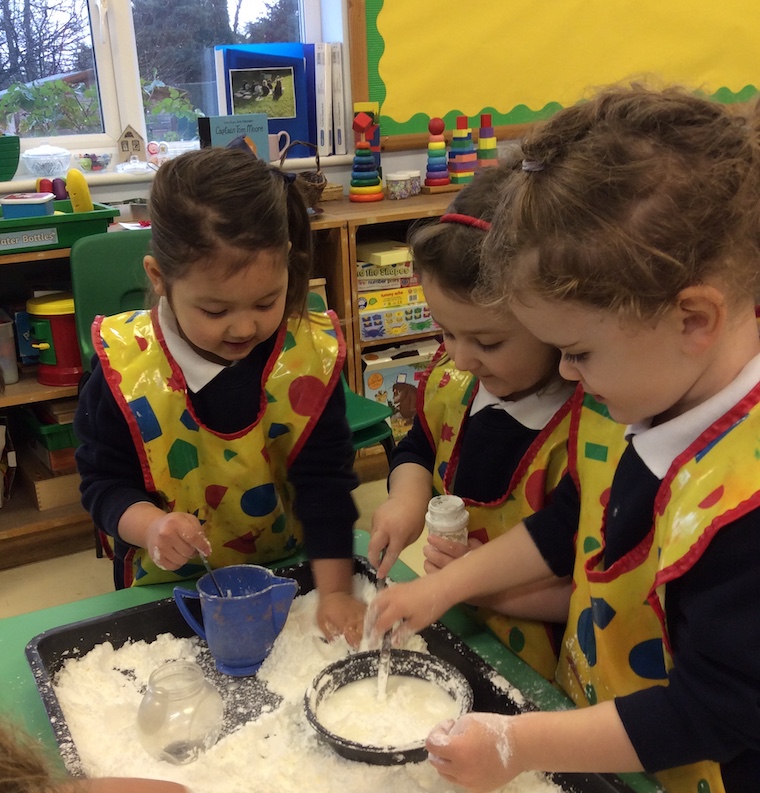 A very big welcome back and also a very big welcome to our new children Thomas, Ellie and Hugo. We are excited to be back in Nursery for the Spring Term where we have lots of exciting activities and experiences planned for your children's learning.
It has been a busy week back with the children playing together inside and outside with lots of imaginative play and exploration. They have enjoyed sharing books and listening to stories in small groups - in particular their favourites Banana, Shh and The Gruffalo.
They had great fun with gloop, which was was scooped and dripped everywhere, and play-dough which made into yummy cakes and pancakes for myself and Mrs Sayers. The icy snow was collected into pots and made into snow castles. We are looking forward to having lots of fun with our story next week - Goldilocks and the Three Bears.
Finally, a huge thank you from Mrs Sayers and me for our lovely Christmas gifts and your good wishes - we were very touched by your kindness.