All about winter
14 Jan 2021
The weather fitted in beautifully with Form 1's learning this week!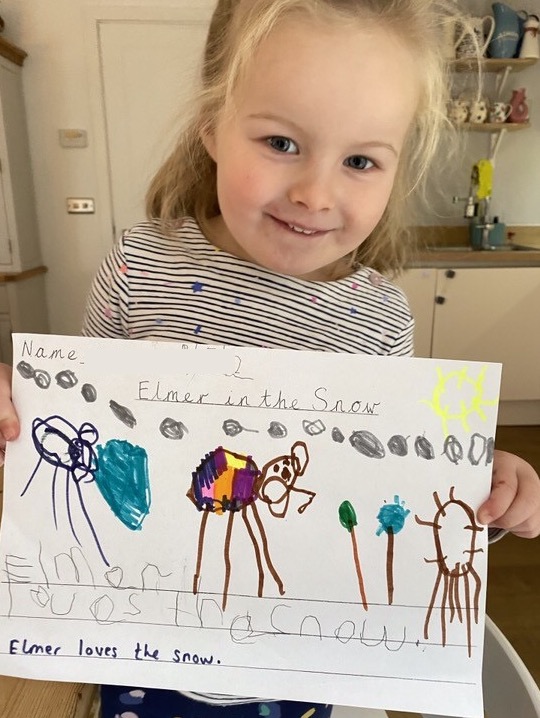 I am pleased (!) to say we have been experiencing rather a lot of cold and wet weather which has fitted in beautifully with our learning about winter this week.
The children have been able to experience first hand a very hard frost in the mornings, but no snow - much to their disappointment. We are crossing fingers for next week perhaps.
However, all the children have thoroughly enjoyed learning about snow, winter clothes, experimenting with ice and even throwing snowballs (but not real ones of course).
As you can see from some of the photos, it looks like there is a lot of paper left on the floor in our class. In fact the children had to pick up a piece of paper and tell a teacher what number they could see (written in a variety of forms). Then they screwed it up and threw it at the other team. The team that threw the most 'snowballs' were the winners.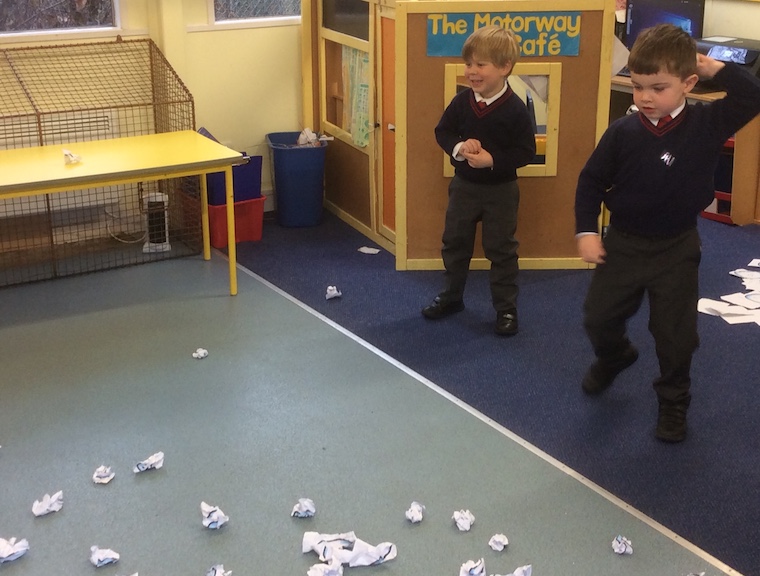 At home and at school, the children have been busy drawing and writing about Elmer, as well as making books about building a snowman. This involved a lot of folding, stapling, ordering and sticking. There have also been a lot of activities focusing on repeating patterns, where children have not only used objects to make patterns, but also voices and bodies. Patterns are everywhere - even in a jigsaw or in construction equipment. Finding them and creating them have needed a lot of thinking skills!