Eyes wide open... and shut
20 Jan 2021
Form 2 have been learning about eyes and sight this week.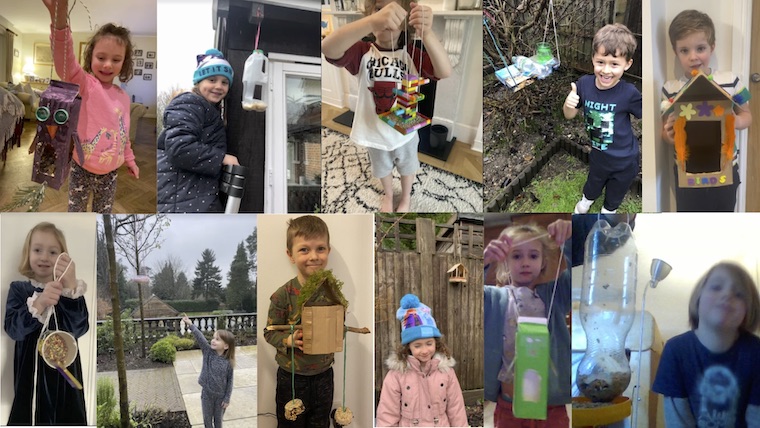 Among Form 2's Science activities on the topic, the children wrote their name using braille. Then they drew a picture with their eyes closed. As a complete contrast to that activity, the children have also been encouraged to go outside and keep their eyes peeled for birds in connection with Environmental Awareness Week. Having enjoyed looking at the amazing bird feeders they had made in art, we are all now hoping there are lots of birds attracted to them for the children to count.
In Maths, Form 2 have been collecting data for pictograms and bar charts. Each of them had to think about their favourite fruit and, when all the data had been gathered, they constructed a bar chart. They have also been consolidating time and their times tables.
In English the focus has been on commas in a list and similes. There was lots of laughter as the children made up funny sentences for their friends in the class.