A cake fit for kings!
21 Jan 2021
After translating a traditional French recipe last week, our star bakers had a go at baking it!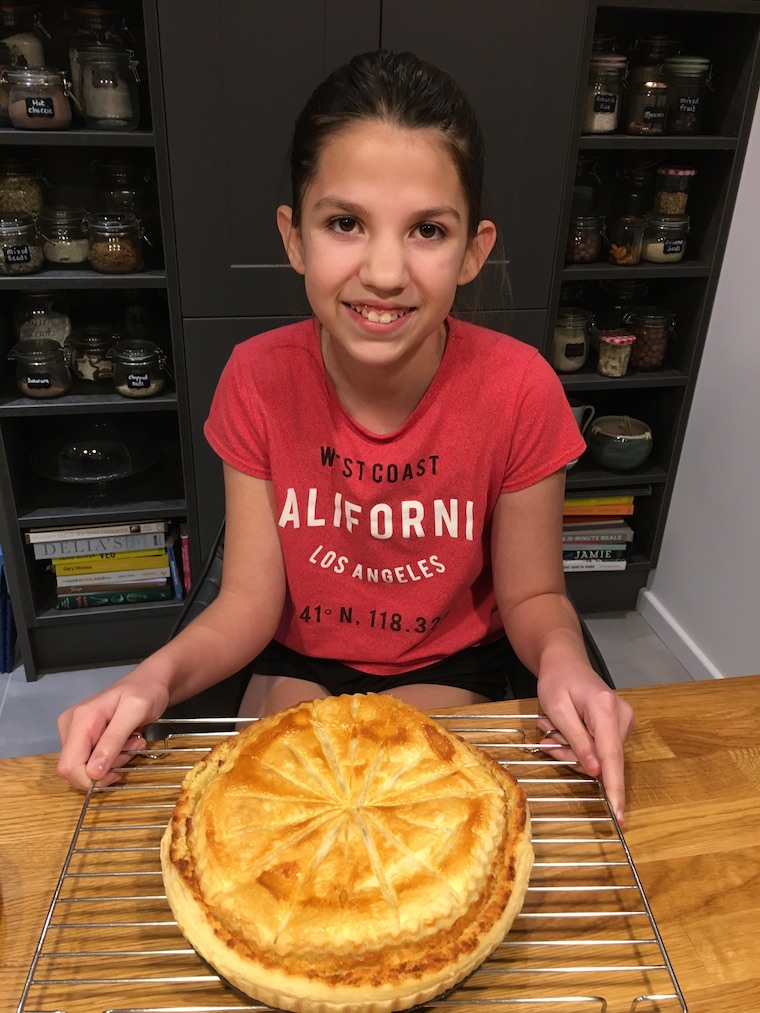 Last week in French, the Form 7s translated a recipe for a traditional French cake - the Galette des Rois (Three Kings Cake) for Epiphany. One of our Star Bakers had a go at actually making it and it was a roaring success. Apparently, it tastes like a mixture of treacle tart and jam tart - who could argue with that!
Congratulations to our 10 Form 7 pupils who achieved a Personal Best in their Star Reader test - and that's in addition to the two who managed to exactly equal theirs!
To begin Environmental Awareness Week, Form 7 enjoyed half an hour in the weak winter sun, looking out for birds in their gardens. Those pupils in school were taken out to the paddock. We could hear plenty of birdsong, so we knew there were lots of birds to be spotted.
We saw a few flocks flying overhead, but they weren't counted as per the RSPB's stipulations. Over in the fields we spotted eight magpies, then nine and finally a 10th flew down to join the group. There were also a pair of crows strutting about as if they owned the place.
We then turned our attention to the tall trees behind the railway line from which we could hear a lot of chirping.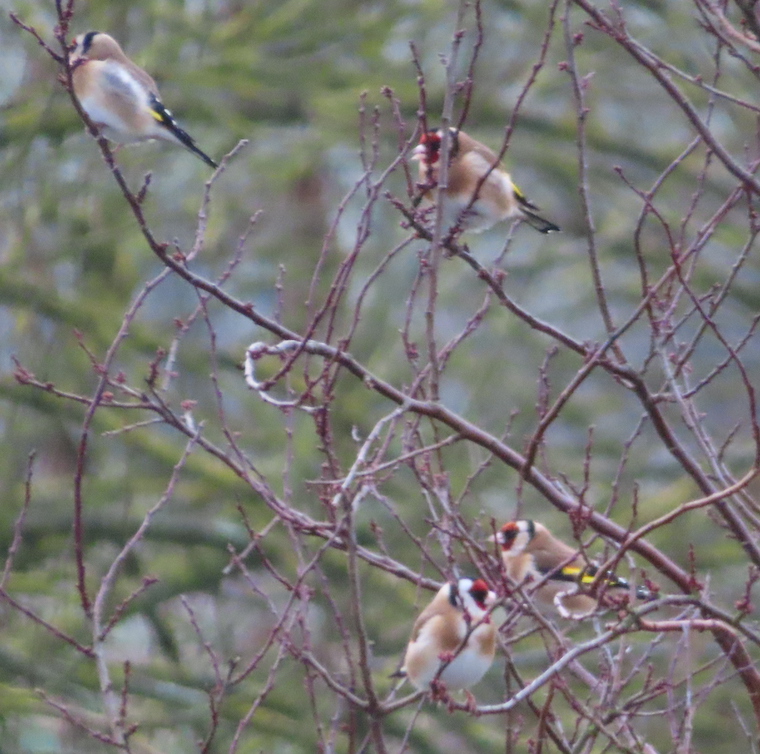 At the very top sat a single chaffinch and then a flock of eight sparrows fluttered in and started chasing each other around the tree. Another two joined in the fray giving us a grand total of 10. Totting up the maximum number of each species of bird seen by the whole class, I am happy to report that the biodiversity in our local area is looking pretty healthy.
These results will be added to the rest of the school's and sent off to the RSPB who will be collating data from the entire country. Exciting stuff!
Remember you can get involved with your families at home during the Big Garden Birdwatch 29-31st January (here). And finally, well done to the member of the class who took this stunning photo of four goldfinches in his garden.