Taking care of our earth
21 Jan 2021
The Nursery have been doing some creative recycling this week.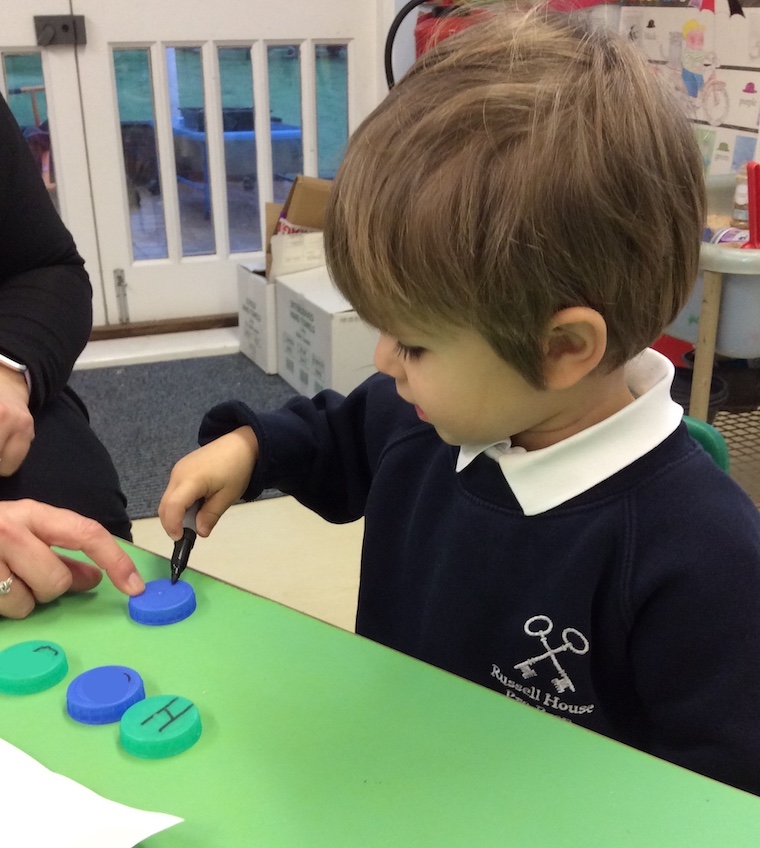 A Planet Full of Plastic has got the children really thinking about how many things are made of plastic and how to look after our sea creatures. They have reused plastic bottles and pots to make pen pots, letters of their names on milk bottle tops, sea creatures and shakers. They were very proud to show these at Pre-Prep assembly and talk about our story. We also watched The Whale's Tale which is a bit of a tear jerker but also a reminder of how fragile our earth is.
This story tied in well with Environmental Week so the children have also been reusing junk boxes to create various models including a TV, a stop/start sign just like Mr McCarthy's, and various shakers. The children also reused Christmas cards by making them into puzzles!
There was a lot of concentration when the children used the fishing nets to fish plastic objects from the water tray full of sea animals. We are also making bird feeders for the birds in the Nursery garden. We observed some of the birds on our RSPB schools watch sheet - we wonder how many you have seen in your gardens or on your daily walks?
The children have made their own oceans with sea animals with no plastic by cutting around the animals practising their scissor skills. They have also made frosty icy pictures, although we thought rain pictures may be more appropriate based on the weather at the start of the week!
The porridge oats are still being used - this time to fill junk boxes and during imaginary play with the diggers. We also had a couple of back-to-front children playing in the garden this week - can you tell who they are?
Finally, we all enjoyed a music session with Mrs Bannister learning a new song Elephants have Wrinkles and singing one of our favourites Time for Music, as well as using the musical instruments.