Pompoms and porridge
21 Jan 2021
Topics in the Robins this week were Traditional Tales and Environmental Awareness.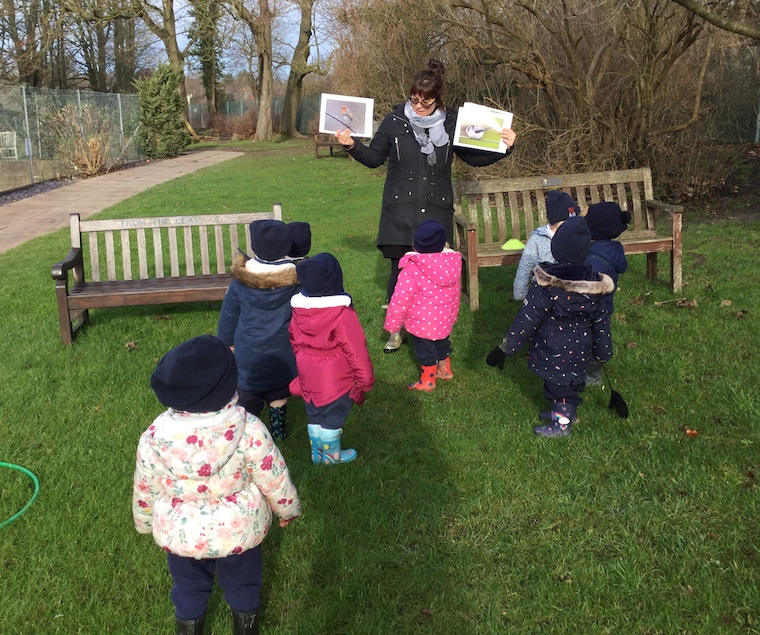 The Robins enjoyed our Jack and the Beanstalk story and thought the Giant was very cheeky and noisy. We spoke about many different types of beans and the children were able to identify the biggest and smallest. After our discussion, we made a yummy bean and pasta salad.
Continuing with our topic, we explored oats and it was fantastic to see the children using open-ended resources in their play. They spooned oats into cardboard rolls and made yummy 'porridge' for goldilocks. The children thoroughly enjoyed filling and emptying different sized boxes, but their favourite thing was to add pom-poms for the toppings.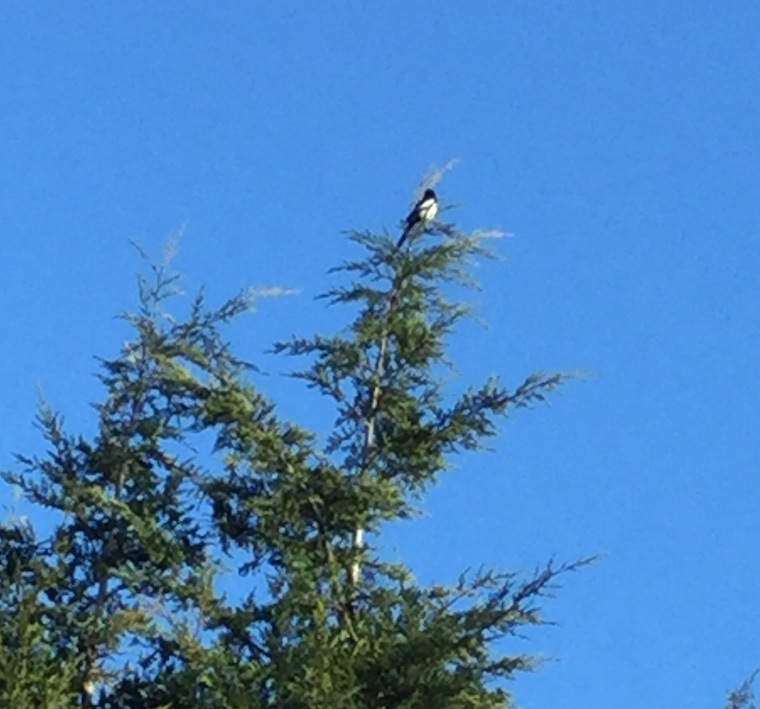 We have ventured out around the school grounds, looking and listening for different types of birds. There were blue tits, blackbirds, crows, great tits, magpies (pictured) and robins. We were very happy when we spotted long-tailed tits and great tits sitting in the tree, outside our window. To encourage more birds into our garden, the children helped to fill the bird feeders and, as a special treat, we also made them some yummy buttery toast.
The Robins enjoyed Winterwatch on the computer as the BBC have live wildlife cameras running for the next two weeks. We spotted lots of garden birds and also an unusual bird called a nuthatch. We will be continuing our bird theme next week with our Big Garden Birdwatch.
The Robins had lots of fun in Music with Mrs Bannister and they tried really hard to be loud stomping elephants. It was lovely to see the children so happy and moving rhythmically to the piano.
Towards the end of the week we made delicious oaty cakes and the Robins were so excited to take them home. The children had their own ingredients and cooking utensils and they hardly needed any support, which is lovely to see as their independence grows from week to week.
We finished the week with a lovely play in the long garden, using rakes to explore stones.