Our Form 2 first aiders
28 Jan 2021
Form 2 have been learning about Florence Nightingale, so guess what they did?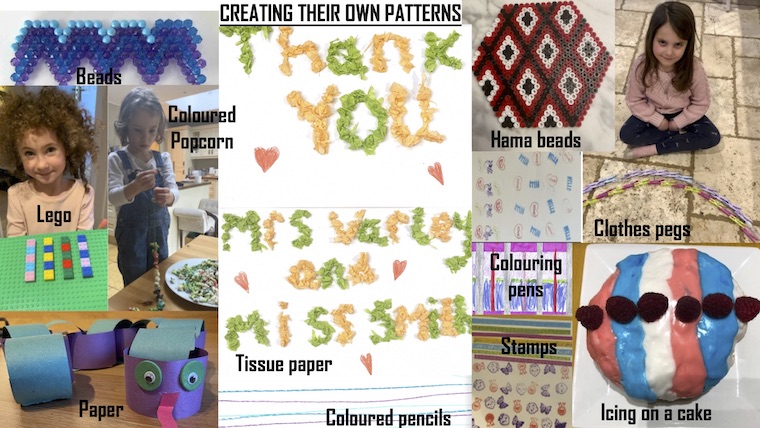 This week Form 2 have been writing recipes using time connectives and bossy verbs. They wrote instructions for a cake for a queen and added diamonds, jewels, golden dust magic, rainbows and many more lovely sparkly items.
The next day the children wrote a recipe for a wicked witch or wizard. Oh my goodness… fat frogs, hairy spiders, lazy cockroaches, smelly socks, slimy snails and many more disgusting items went into their recipes!
In Maths the children have been looking at times tables, 3D shape properties, sequencing numbers and months of the year. They have all worked incredibly hard… well done!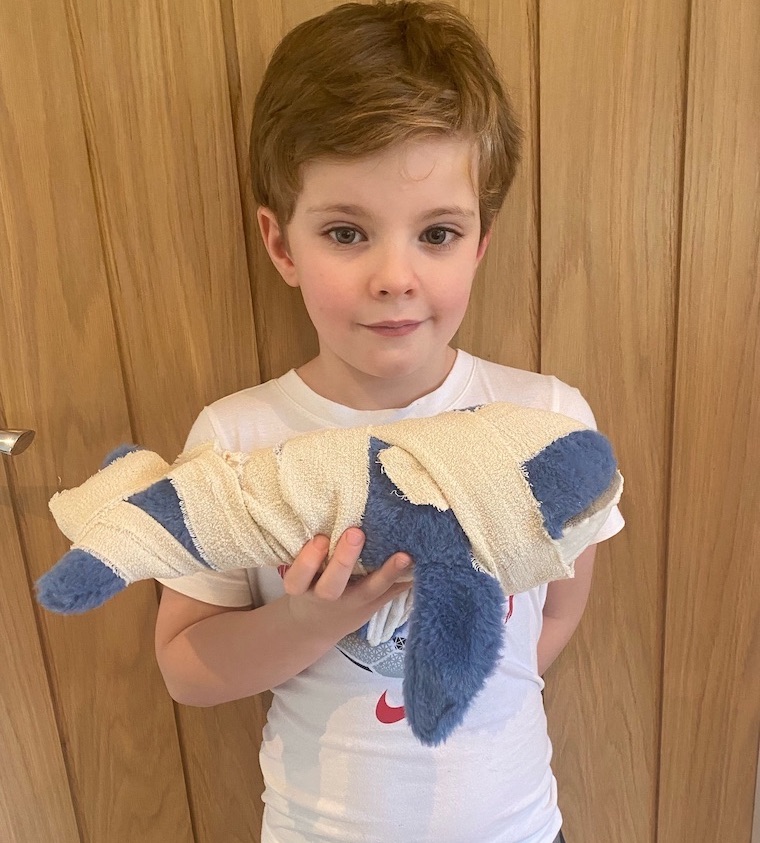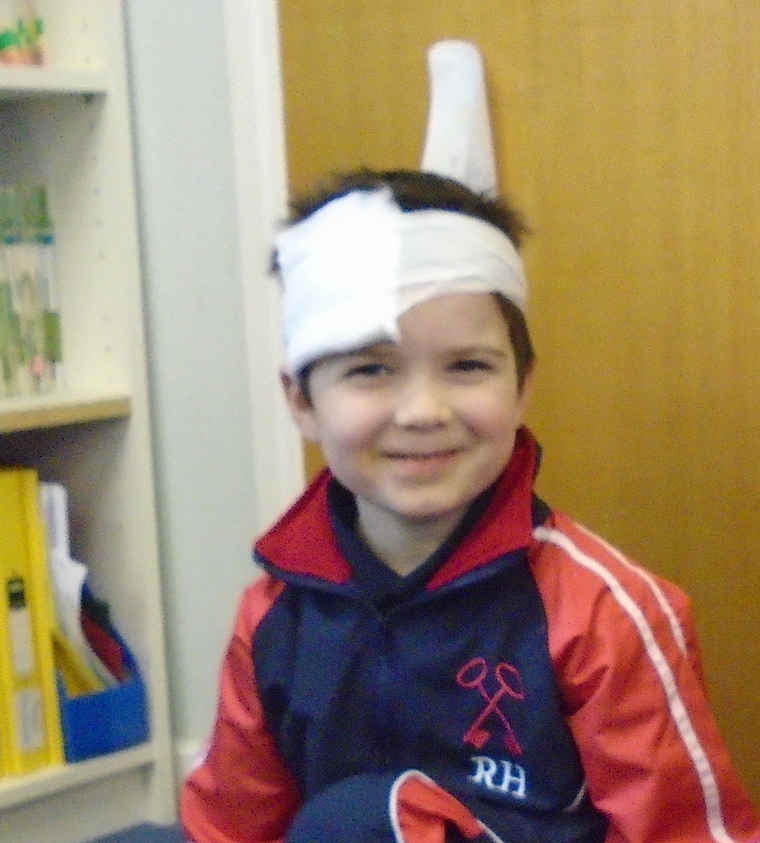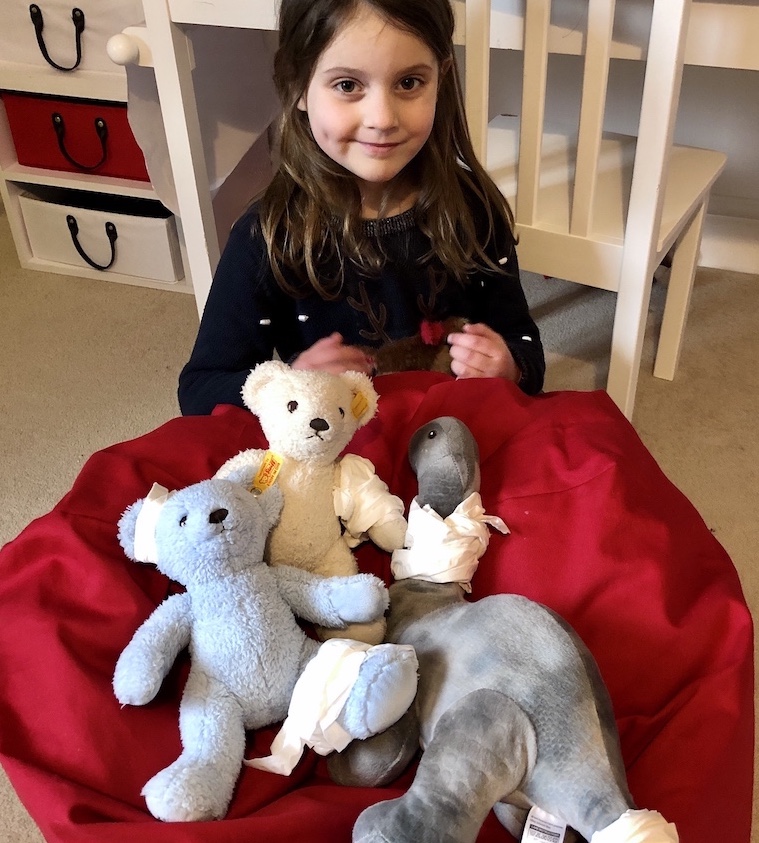 In Humanities Form 2 have been learning about Florence Nightingale. They had fun bandaging their friends, their toys or their family members. Florence was a very strict nurse so it was very important for the children to bandage very neatly. Florence Nightingale would have been very proud of all the children in Form 2.
The pattern work from last week (pictured above) was remarkable and I was impressed at how many different ideas the children came up with. Wow! Well done!
Thank you Form 2 for putting 100% into home-school learning and at-school learning. Have a restful weekend.