F is for Fantastic!
28 Jan 2021
Transition have had a fantastic week, with lots of activities connected with snow and ice.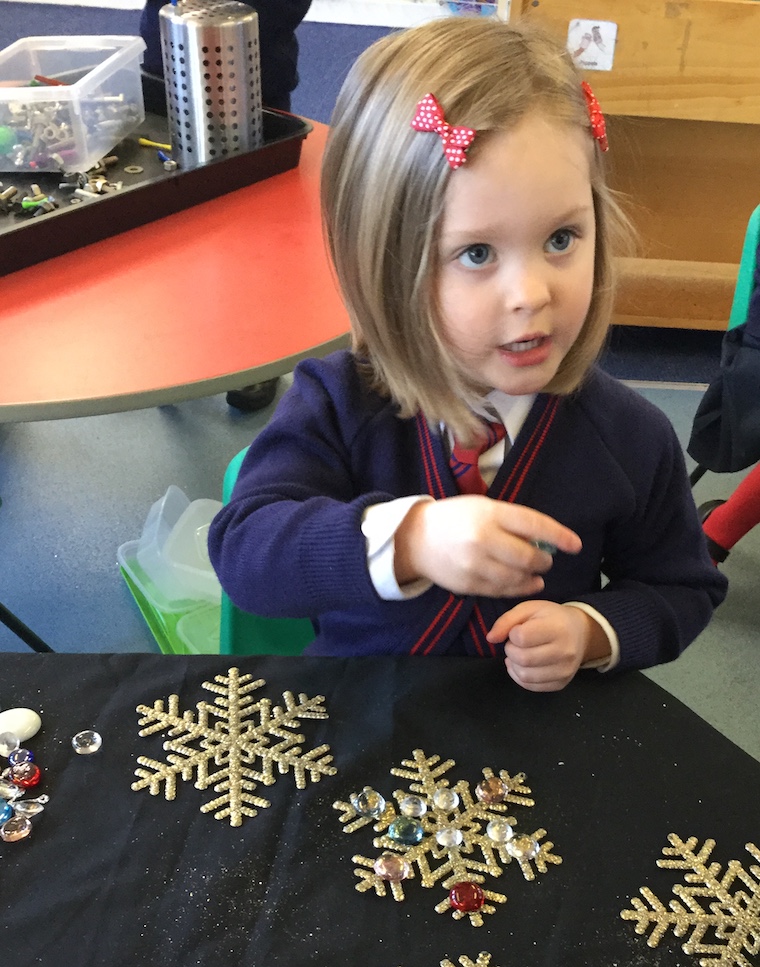 Well, I did warn you about those winter hats! I was thrilled they did the job and that the children were able to experience real snow at the weekend. We had lots of tales of building snowmen and throwing snowballs when discussing our weekend news on Monday morning!
Accordingly, many of our activities this week have been centred around the snow and ice. We have decorated sparkly snowflakes with gemstones and added buttons, eyes, hats and noses to felt snowman. Our numbered snowmen have been in play too, with the children adding the correct number of buttons to match the numeral on their hats.
Finger Gym has seen the children winding pipe cleaner scarves around the wooden peg dollies and threading beads, then used to decorate our stark, white, winter tree in the classroom. The tree quickly became adorned with lots of other gems and silver decorations in the process!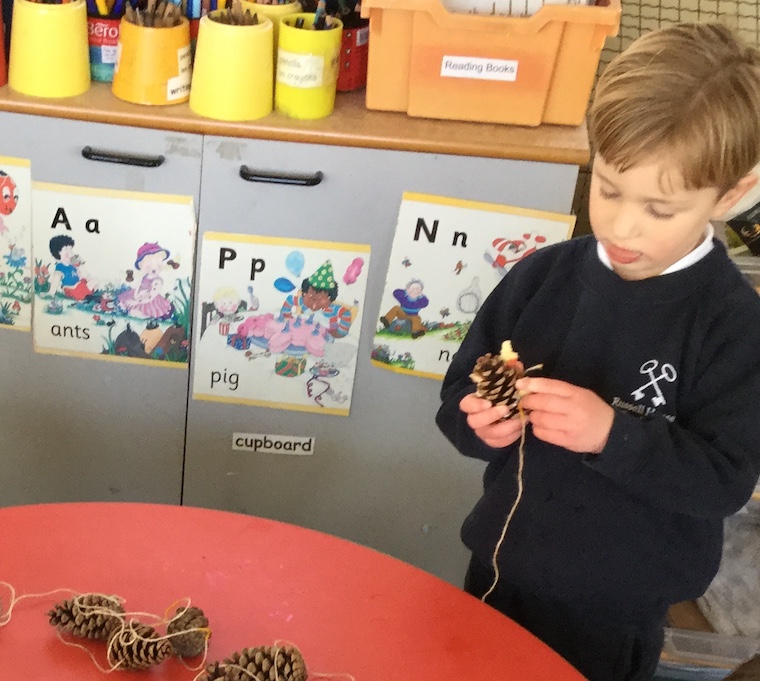 To attract more small birds to our outside spaces, we used our fingers to push small pieces of apple into pine cones as bird feeders, a really simple idea which could be replicated at home.
Our focus letter sound this week is 'ffff', with fabulous ideas such as face, fairy, feet, fit, fat, flower and fingers.
A big sheet of ice found in our Tuff tray inspired us to think about icy windows and windscreens, so we practised using our pretend scrapers and windscreen wipers during PE. Our icy window collages capture super icy effects and make us feel very chilly! The children mixed paint, then they used scrapers and added gemstones, glitter and salt (using a salt grinder).
We were proud to show our friends in Pre-Prep some of our work during Assembly and to sing them our Frost is on the roof song too. As you will see, those winter hats have been worn again this week, so you may need to prepare for a snowy weekend ahead!